Page in Japanese

I like animals!
Target Language: Some lesser know animals ( + to help with the Card Game )
Target Grade: All ages

You can find this song in the Teacher's Set

And in the new curriculum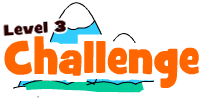 Level.



| | | |
| --- | --- | --- |
| | Click the pictures, hear them talk! | |
| | | |
| | | |
Owners Club
Bonus Materials...

A4 Flashcards
(What's this?




Mini Cards
(What's this?)




Dominoes
(What's this?)




Owners Club Members can click on the pictures above to print them out
I like animals
by Richard Graham


I like snails. Snails? Yes, Snails.
I like kangaroos.
Kangaroos? Yes, kangaroos.
I like bears. Bears? Yes, bears.
I like you.

I like ducks. Ducks? Yes, ducks.
I like camels. Camels? Yes, camels.
I like spiders. Spiders? Yes, spiders.
I like her.

I like giraffes. Giraffes? Yes, giraffes.
I like rhinos. Rhinos? Yes, rhinos.
I like hippos. Hippos? Yes, hippos.
I like him.

I like penguins. Penguins? Yes, penguins.
I like dinosaurs.
Dinosaurs? Yes, dinosaurs.
I like bees. Bees? Yes, bees!
And I like me.
And you and you and you and you!



This song was a request from parents to help teach some lesser used animals. i.e. everyone knows cat and dog, but kids are often into other animals such as hippos or ducks.

All the animals are in the plural form so you can easily use them with "Do you like...?" without having to do any grammar explanations!


How to teach....

The teacher sings "I like kangaroos" etc. and the kids (or another teacher) answer back with a gesture and "Kangaroos?" and you say "Yes, kangaroos!" again with a gesture. At the end of each verse you sing "I like you / him / her / me" whilst pointing to a random student and finally yourself.

Check out this video from Italy!



Game:Dinosaur Danger!





Enjoy!

Sign up to get my top tips, games & hints via email!



Copyright (C) 1999/2023 by Richard Graham www.GenkiEnglish.com