! ESL EFL English site for elementary school kids, with free MP3 songs, games and teacher training >
Richard's Diary!
Take any problem in the World and it's invariably caused ( or made worse) by a lack of education. Too many kids hate school because it's too boring. So the aim of Genki English is to have all subjects in all countries taught in a fun, engaging and effective way.

While I'm on the road you'll hear about my travels & workshops, and when I'm doing studio work I'll keep you up to date with ideas, updates to the site and some of my favourite teaching resources. So if you want to find out what's it's like behind the scenes or how & why I do what I do or even if you're just nosey or a bit bored, have a read!

There's also a normal blog version and please get in touch if you have any comments.

I'll update the diary as often as I can, so keep coming back. And of course whilst I'm away, the office staff in Japan are always ready to send off your CD orders just as soon as you send them in!



---


December 31st 2006 - Happy New Year
I hope you are enjoying the New Year Holidays.

2006 has certainly been a fantastic year. The biggest news was the Thai government deciding to put Genki English not only in 5,000 test schools but every primary school in the country. Plus workshops in Germany, Japan and Korea certainly made this a great time.

The best thing for me was the new "easy to teach" methods behind CD6 and the older CD remixes. It's so great that now all the songs can be taught straight away, with very little preparation. Plus the masses and masses of great games and ideas that you have all sent in. Genki English thrives with your contributions so thank you very much and keep any requests or ideas flowing in.

2007 looks even better with whole new genki courses coming out for new subjects and lots more live workshops, plus hopefully lots more songs and games. Have a fantastic 2007 from everyone at GenkiEnglish.com !





December 21st 2006 - Getting a black belt

Steve Pavlina has a very good blog post today starting with "What are the odds of becoming a black belt?". It's a problem that many teachers come across of students ( usually adult ) who believe that learning a language is hard or even impossible for them. Steve spells it out in a very nice way, saying that if you put the effort in, start at the beginning and work your way up, everyone can become a black belt, you just have to choose it.

It's the same with English, anyone who wants to can. There's no set limit on the number of English speakers there can be in the world. If you want it, take it!




December 15th 2006 - Video in the classroom
I've just spent the last few days finishing up a DVD of some of the mini lessons and songs from CDs 2 & 3. I'm working with one of the government's test schools in Okayama, the idea being that DVDs are easier to use than setting up a computer and projector. I was about to ask if anyone else would like to help test out the DVDs in their classes, but... I'm heading off to Europe next week so wouldn't be able to post any out!


If you do have teachers who are looking to use video in class e.g. when there is no ALT or native speaker around. Then the videos in the Kids English set are the best bet. . Although they feature professional actors they all follow the Genki English method of introducing the vocab ( with lots of location filming), doing the song acapella, then with the music to get everyone genki and then a game to finish. The videos have a description of how to play the game in Japanese, then a quick run through.

Then on the CD for each theme there are several longer recordings to play in class. The Kids English materials are a lot more dense than the normal GE themes as they contain more language, but with the videos and CDs it takes the burden off the Japanese teachers. They can sit back and become one of the kids with all the lesson coming from the videos. And I guess for use in a normal classroom the fact that they are all VHS videos is probably a plus point. Anyway, have a look at the themes we have, the Christmas Eve theme is great!





December 12th 2006 - Sustainable 2
Joel has done an updated version of his Sustainability Education survey. If you could have a look before Friday it would really help him out. Thanks!



December 12th 2006 - The price is revealed
We've been offering my Kids English set on the site for a while now, but because we've secured such a large discount for Genki English readers, we haven't been able to mention the price. Needless to say lots of people found that frustrating!

But now we can reveal the special Genki English deal. Normally the set retails for 459,900 Yen ( Oh, yes that's nearly $4,000 - it's a big, big set!), but the price we've managed to work out for you is just 59,800 Yen + tax. That's over $3,000 discount!

The only disadvantage? The videos are all in VHS, not DVD! But if you prefer VHS or work in a school with video players, it's a bargain at this price. As usual we can supply invoices, official ordering via school suppliers etc. so you can get your school to pay i.e. you get to use it for free. If you own your own English school we can also supply sets to your students.

It's well worth while, especially the magical Christmas theme and it would make an amazing Christmas present!

Give us a ring in Japanese at 0898-48-0256 or via email.





December 10th 2006 - Magic & Ultraman for Christmas

I was at the ACET teachers' meeting today and realised that Mr Monkey's Magic Corner works great for Christmas language i.e. "What would you like for Christmas?". The new worksheet version should prove a hit with your students!

I also introduced the Ultraman Urawaza for "touch your toes". But everyone could do it without knowing the trick!

December 6th 2006 - Japan - Genki English on FM
Today I was on the radio to promote the new hip hop podcast songs. The DJ, Tim, uses the kids songs on his TV show and seemed quite impressed with the funky new adult tracks.

I haven't been on the radio for ages and it was quite a fun time. The studio faces on to a park so people are walking by and waving as you talk, which is quite cool.

It was also the first time I'd heard these songs on a pro audio system, and they do actually sound very nice. I've always viewed them as a "work in progress" but you know I think they sound pretty finished. Tim was asking when they are coming out on CD, and I guess they could be just about ready. So if you want to get them for free, hurry over to iTunes and download the podcast version ASAP!



December 4th 2006 - The secret Potato Pals video
I bumped into Patrick Jackson at the ETJ conference on Sunday. He was trying to get everyone to wear one of his potato pals costumes ( he claims to have a picture of the new Prime Minister wearing one!). Anyway, he didn't get me in the outfit, but he's put a picture up on his blog.

If you meet him ( he's a very friendly guy) ask him about the "secret" potato pals book, the one that Oxford University Press would never dare publish!

PS. I jokingly suggested he should put the book on the net, and he has! Definitely not for younger students!




December 3rd 2006 - ETJ Owners' Panel, TPRS
Today I was asked to help out at the ETJ conference in Fukuoka. But this time as a member on the panel discussion for school owners. As I don't actually own a school, that sounded a little strange at first, but it was good to put on my businessman hat and help out with some points about internet marketing etc.

Very often school owners, and I guess all business owners, can be kind of blinded by the trees because you only see your own business everyday. But actually setting up your own English school is a very attractive proposition. If you can find your own unique selling point and really push as hard as you can to be the best school out there (because what customer wants to settle for second best?) you can not only build up a successful business but also make a big difference in your town or city.

Also on the panel was David Paul, David Lisgo and Torachan Travis, who were giving advice on the more specific sides of expanding a school. And I was surprised at how many people were there, all the chairs were gone. I guess I should write a book about Internet Marketing for School Owners in Japan, it's one of those sure fire products where you know whatever you charged for it, school owners would make the money back almost straight away!

I also checked out a couple of the other workshops. Gordon Olsen did a good presentation and probably the first one I've seen with just the presenter talking all the way through but where everyone is still wide awake and alive at the end! The best workshop for me was Melinda Kawahara's TPRS demonstration. . You can read all the theory etc. on the websites, but as always participating yourself is a big difference. The presentation was flawless and really showcased the power of the method. It does very much remind me of the Pimsleur system with all the repetition and I would imagine it could involve some of the same problems later on ( e.g. motivation and sitting down without moving for 40 minutes is hard!) and although you learn the language very well, it is quite narrow so you'd really have to think about your curriculum. But very good none the less. If I was in high school and had a good class I'd probably try it out.

I also went to another workshop about a four skills course ( i.e. speaking, listening, reading, writing) and to me it was just the reason that I started Genki English in the first place. In that it doesn't matter if you can read or write a million things, if you can't speak them then it's not going to do you any good in the real world. For most people language isn't letters on a piece of paper, first and foremost language is people talking to each other. And the confidence to do that has to be the main focus of any course, especially when time is limited!





December 1st 2006 - "I have to ... I can!" Podcast
As an early Christmas present to you and your students, here's a brand new Hip Hop song: "I have to... I can!".

Basically I wanted to get people out of the "I have to do this and I have to do that" frame of mind and into the "I can do this and I can do that!" way of thinking. Just this one simple change makes things like going to the gym, doing homework or even eating vegetables a lot less stressful and something you actually want to do!

As with the other Hip Hop songs there's an online quiz, a worksheet for the classroom and of course the podcast version where your students can download it for free. Please tell everyone you know about it, you never know, if it got to number 1 on iTunes I might have even more free stuff to give away!






November 30th 2006 - Think like a Christmas kid
I've had quite a few of people getting in touch to complain how they can't find the Genki Christmas software section on CD4. Well, it is there. To find it you have to think like a kid. Or give a kid the mouse and see it appear instantly!

It's cool that so many people are using the software as well as the music this year though.






November 25th 2006 - Korea - CALL
The KOTESOL people are really into using computers to help the kids. In yesterday's workshops I had a break so checked out some of the CALL (computer aided language learning) workshops.

Jason Renshaw ( of English Raven fame ) did a great one on how he uses his own OnlinEnglish.net ( just one "E") and YackPack to set his kids speaking homework. The kids are set assignments and record the answers online. There's no pressure of having to talk in front of others and apparently works wonders with shy kids. It looks great.

Elsewhere Moodle was the hot topic of the moment. Everyone was raving about it!




November 25th 2006 - Korea CALL + Young Learners
Today was another very busy conference in Korea with lots of presenters mixed between CALL and the Young Learners group. Plus of course a massive meal in the evening with a whole pig as the main course!

First up I had a special workshop for kindergarten teachers. And they were great. It was the first time for them all so it was basics of How are you? + Monster Game + requests of Mr Wolf + Mingle, Left & Right and Thank you.

Then it was the conference proper with quite a few people from last year so it was Name song warm up, Under the Sea + Sticky Fingers + Nemo Game, then Do you like..? + Do you like Karuta. It was interesting to see the Korean teachers make the same mistake as Japanese teachers by asking "Do you like apple?" instead of "apples". My Korean isn't quite good enough to explain why yet though!

Generally though the level here is way ahead of Japan. People are very much focussed on research and getting numbers and concrete results to compare teaching methods and ideas. You really have to be on your toes to keep up and there's none of the "well, that seems nice but...." attitude that you often find in academic circles in Japan.

Then I had a CALL workshop. I was intending to go pretty deep with the hows and whys of using the computer side of Genki English. Mainly the rule of "it's got to be so, so, so simple!" and of course "kids first!". There were quite a few kids' teachers there, so I showed off the GE material with Under, on, in + the game, the talking picture books and the Hip Hop quizzes. They really jumped at the hip hop stuff!

Then lots of chats with lots of very interesting people, lots of fantastic food and some beers and great company in the evening!

So once again, thank you very much and let's work on getting even more genkiness into Korea!



PS Things to remember for next year: Tooth brush ( Korean hotels don't have them!) and a power convertor.






November 22nd 2006 - Winter Clothes + Talking?
There's a new picture book to try out on the CD Owners Forum. This time it's clothes and is great for this time of year. Clothes is always a tough theme, mainly because of the US/UK difference in words. Luckily with this picture book they all turned out to be international which is quite nice!

I also put narration on the Where are the Christmas presents? picture book. I was planning on doing all of them, but it just seems to be missing something without any music in the background. Music is going to take a long while to do, but is it worthwhile just putting up narrations on their own for the time being? What do you think?





November 21st 2006 - Games Marathon
For the first time in ages today I've had the chance to sit down and work through my "non urgent" email folder. Hopefully I'll be up to speed with everyone by the end of today!

Some really great ideas have been sent in on the Readers Games page. I'm really impressed as they are nearly all in the "so simple it's brilliant!" style.


We have...
There's some real genius in these games and I'm looking forward to trying them out myself. Thank you very much, and please keep them coming!




November 20th 2006 - Workshops in Korea & Germany
On Saturday the 25th of November ( that's this Saturday!) I'll be having 3 workshops in Korea. One in the morning for Korean kindergarten teachers ( very basic songs + games), one for elementary school teachers in the afternoon ( more detailed games, songs) and then a CALL workshop on using Genki English and computers to add magic to the classroom. It's organised by the Daejon - Chungnam chapter of KOTESOL, so please get in touch with them if you'd like to attend!

The other new workshop is in Cologne Germany on January 20th ( so you have a little more time!). It's 3 hours in the afternoon and is sponsored by ELTA-RHINE so please get in contact with them if you can join us!

Both workshops should be really good, so try and attend if you can!




November 15th 2006 - Christmas, Christmas, ho, ho, ho!
Just to continue the Christmas games theme...

The weather clap clap game is a great way to practice any theme that has a question + answer approach. But for the Genki Christmas theme there isn't a question! So instead try chanting "Christmas, Christmas, ho, ho, ho!", then everyone mimes ( and says ) either the Christmas tree, Santa, presents or reindeer. Anyone who has the same gesture as the teacher is out and sits down!

Not the most useful English practice, but a nice bit of Christmas fun.

Thanks to the other Craig in Fukuoka for the chant!





November 14th 2006 - Christmas Snowballs
One other game that was demonstrated on Sunday was a variation on Salvador Domingo's Snowballs game. But instead of throwing to hit a target word or sentence ( e.g. Christmas words), you draw a snowman up on the board.

Then you ask the kids a question ( or give them an answer they have to provide a question to), and the quickest one to reply correctly gets to throw a snowball at the snowman. Make each part of the body a different amount of points e.g. arm 1, body 2, head 3, hat 4 etc. The kid gets the amount of points shown on the snowman part they hit! Thank you to Craig for the idea.

Surprisingly it wasn't half as messy as I thought it would be!





November 13th 2006 - Christmas Clothes Race
There aren't that many ideas for teaching "clothes" on the site at the moment, so how about this Christmas variation...

First of all put several oversized Santa outfits ( from the 100 yen store!) at one end of the room

1. Put the kids in teams.
2. Everyone asks "What's he wearing?"
3. You shout out "Sorry?", "Sorry?" then "boots" or "hat" or whatever.
4. The kids rush to the other side of the room.
5. This first kid to put on the correct item is the winner.
6. Continue with the next person in each group & a new piece of clothing.

This should be great for class or Christmas parties. I only had the idea yesterday as a variation on the Halloween dressing up game, so it might not work in practice. But if you do get a chance to try it out, please let me know how it went!

Have a look at the main Christmas page for more Christmas Games.






November 12th 2006 - Fukuoka - Christmas Ideas
I popped along to the joint meeting of ACET and ETJ in Fukuoka today. There was a big bunch of teachers who had some great ideas. Two of the teachers had planned to do the "What would you like for Christmas?" theme. It was great to see it work so well, and go so smoothly. For the game, the teacher had prepared a sheet that said "I'd like..." for the kids to draw their own present. I'll get a worksheet version up on the site this week!


I also presented a few Christmas variations of some games so I'll try and get them up on the Christmas Ideas page as soon as I can. ( "Poison Presents" anyone?).

They liked the picture books last month, so I took along the new "Where are the Christmas presents?" picture book. I was thinking that it needed a bit jazzing up and "Christmassyfying", but they loved it. So it's now up on the site for everyone to enjoy!




November 10th 2006 - Switch to Mac? Part 2
After my last post about thinking of getting a Mac computer, I had quite few people saying I should take another look at them. I have actually popped into the computer store a couple of times but each time the Macbook Pro crashed! ( Once with Logic Express, once with Front Row).

But my main computer is seriously dying. Even sat on a bed of frozen peas it now gets so hot that it's impossible to do any music recording. Tomorrow I'm going to send it in to have its insides vacuumed and cleaned ( just think of all the chalk and junk that must be inside). Now I'm on my very old computer, which is super tiny, but super slow! So just in case the spring cleaning doesn't work I'm going to have to buy a new main laptop. The thing is from January you're only going to be able to buy Windows Vista PCs, and they look like they are going to be so slow and throw up a whole bunch of problems with software compatibility that I figured it might be worthwhile taking a proper look at the Macs again.

This time I had a look at the Macbooks, instead of the top of the range Mac Book Pro. With a price tag that is almost half, they're a great bargain and the performance is pretty much the same, it looks like it's basically the screen size that's different.

I had 30 minutes spare so I decided to write a song o Garageband in the store. No latency problems, very quick to use, that is nice! It's so easy to throw some ideas together, a definite "want to have" package ( along with the DTP software). So I ended up spending the next few hours at the apple store figuring out solutions to all the downsides of switching to a Mac.

* Microsoft Office: Use Openoffice.org (it's free)
* Fonts: Apparently the Macs can read Windows True Type fonts!
* Music software: Ableton Live works on the Mac. As do many of my, very expensive, software synthesisers.
* Spam: The biggest problem I deal with, but the Mac won't help here, it'll still keep blocking legitimate mails and people will still have difficulty getting my emails.


I'll miss the big screen, but I don't think I'd feel comfortable carrying a 360,000 Yen 17" power book everywhere. And I need to make the right choice as 95% of my work is on a computer everyday, and I don't want to find there's a big chunk of work I can't do on the Mac. But adding in the iLife packages, the small size and price of the Macbook and I think it might be the one to go for? What do you think?



Update: Just found a problem! Apparently the Mac notebooks can't power small USB hard drives. Plus they can't write to hard drives that are Windows formatted. You can format them for Mac, but then Windows machines can't read them. I've got loads of drives with a ton of data on them.... ahhh

Update 2: I popped into Yodabashi Camera and tried my hard drives on a Macbook and they worked fine, even though the guy said they wouldn't!





November 9th 2006 - Which Superhero are you?
If you own your own English school, which Superhero are you?


- Or -

November 8th 2006 - Dream Holiday
Cor, it was a bit chilly yesterday, wasn't it?. To warm you up a bit here's the quiz version of the Dream Holiday song. This song sounds quite slow when you listen to it, but it's actually one of the faster quizzes. As with the other podcast songs it's designed to be a conversation starter where you get your adult students to discus their own dream holiday.

I've been trying these quizzes out a lot over the last few weeks. The thing that surprises me is just how good Japanese adults are at them. We often hear of how listening should be the main thing to focus on, but for many "false beginner" students their listening is just fine. It's their motivation and speaking that we need to work on! And of course a major part of this is letting them know just how good their listening is. Hence these games, they are a great confidence booster: "Wow, I could get all that!"






November 7th 2006 - What does work in super big groups?
What to do when you have 50, 70 or 100s of kids in a class? After last weeks disaster, I figured it would be good to go through and figure out what games do indeed work with super big groups. I wrote an article about teaching big groups in China a while back, but here are a few updates.

For starters you can rule out:

1) Any game that has any preparation material ( including the mini card games). Logistics take too long.
2) Any game that has the class split into small groups e.g. Sticky Fingers, Ostrich, Newspaper Sumo
3) Any game with waiting time e.g. Hammer, Lines

The rest then depends on how well you, or the other teachers, can keep control of the group. For a group that is tricky to control "en masse" games are best e.g.

1) Weather Clap Clap ( just a few rounds)
2) Mingle ( works great!)

For better behaved classes you can introduce some pair games e.g.

1) Gokiburi
2) I like everything
3) Harry Potter


This doesn't leave you with much! So apart from refusing to do joint classes, the best thing is probably to stick to just the songs, then leave the games up to the class teachers to do when you're not there. The key to teaching the songs is volume. As long as everyone can hear the music, they'll all keep in time and things go surprisingly smoothly, even things like "What's your name?" which has the kids getting into pairs. Other recommended songs for big groups are:

1)Rock, Paper, Scissors,
2)How are you?,
3)Left & Right,
4)How old are you?
5) Where are you going? is my current favourite!

If you're having problems keeping the class under control, I'd definitely recommend these. I've taught classes up to 1,000 kids like this and have only failed once ( touch wood!).

Actually I bet if we had a soundtrack for the games it would help a lot.

Of course, if you're lucky enough to have normal classes of up to only 30 kids, then you can just do the normal lesson plans!

( If you have any more suggestions, then please write them up on the forum. )





November 4th 2006 - Kokura - Jalt 2006
JALT is the Japan Association for Language Learning. ( In Japanese 全国語学教育学会). Today is their huge conference, mainly attended by university teachers or private English school teachers. As it's a pay-to-present event ( most people get their schools to pay for it), I wasn't that interested.

But as most of the workshops are in English, Aleda Kraus asked me if I could do a workshop in Japanese for the elementary school teachers in Kita Kyushu City. Now that is just the sort of workshop I do like to do so said yes!

In the event though, as could have been predicted by the long weekend, there were hardly any Japanese classroom teachers there. And although half the people were involved with elementary schools, the other half weren't. Which is a really silly situation to be in as doing an elementary school workshop is pretty useless for anyone not teaching there, and doing a workshop for private English teachers in English goes straight over the heads of ( and more importantly demotivates) the elementary school teachers. Hence you always ended falling between too stools and pleasing no-one!

"I don't know the key to success, but the key to failure is trying to please everybody." ~ Bill Cosby

In the event it was somewhere in the middle. As there were some very genki people to help out, it sort of worked out. Thank you very much to everyone who was there for all your energy!

But then just wondering round I realised that going to Jalt isn't for the presentations, it's to meet up with all the people you've not seen over the year, and to get introduced to lots of new people. Which was really good, meeting up with the teachers is fun, and meeting up with publishers and authors is a great way to spread the GE ideas even more. So not a bad day, and a very nice evening.






November 3rd 2006 - Be a show off
The thing about being really good at something, even speaking English, is that you often don't realise what sounds impressive to your average person on the street.

I had another DJ lesson today. Last week was a bit boring so I asked the teacher to teach me some cool sounding ( looking?) stuff. The thing was he couldn't think of anything!

Luckily I'd been in the record shop and bought some battle DJ records. And the guy in the store told me my teacher is a world class DJ. The thing is I wasn't sure last week, as he was just doing the basic "from the beginning" beginner textbook stuff for us. So today I gave him the new records and he was just playing around with them, which to him was nothing special, but to us it sounded amazing! That's what we want to learn to do! I really got excited about the lesson.

So if you teach English, every once in a while you want to "accidentally" let your students hear you on the phone or chatting to friends. Make it fast and funny. They'll be impressed, it'll motivate them more and it will make them respect you more ( this is especially true if you're a non-native speaker). The best teachers will then give the students a few little "cool" sounding bits and pieces to use themselves so they can show off to their friends, and realise that with a bit of hard work they can eventually do it too.

The teacher today rounded things off with an amazing mix of London Bridge ( the Fergie, not the shogakkou version.)





November 2nd 2006 - You can't win 'em all
Today's plan was a full school show, then 3 demo classes. The idea being they'd be model classes that the teachers could video and I could write up a week's worth of fantastic lesson plans for you. Ahhhh... if only things worked like they should!

First off was the show. 300 kids in the gym going through the Genki English Rules and a few songs at break neck speed. They were excellent and really top level kids. The only thing they didn't get was getting their volume down to zero. I let it go as they were so genki, but I think that was a mistake....

Because, next up was a 2nd year class with the Bugs theme. The school had asked if instead of just one class, I could do the whole 2nd grade together. Now I had a feeling that would mean I couldn't do it like a normal class and it would have to be more like a show. i.e. with that many kids it's really difficult to control all the kids in the games, get feedback from them or just generally chat or go off on tangents. They also asked if I could Team Teach it with the class teacher.

If figured this might work as most of the teachers had already taken 2 of my workshops. But today the 2nd grade teachers were new, and knew nothing of GE. Ahhhh. But anyway we tried and we decided to do "Fruit Market" as a review, figuring that if the fruit market arm-in-arm dance resulted in chaos then there'd be no way we could do the mushi battle game with the bugs. Yep, chaos. They did it, but it took sooo long! They were cool with the new fruits, but everything else was 100% katakana, ah, new teachers who didn't know that katakana is not English!


Anyway we started on the bugs theme, using the new bugs picture book to guess each bug then the software to give them the pronunciation. One of the main things about the picture books is the questions and tangents that the kids throw up where you can put in whole new sections of English. But with so many kids it was impossible to let them have any type of input as as soon as one person spoke the other classes were moaning that they couldn't speak, then some kids decided not to speak... oh dear. So we didn't even manage to get through the whole song in time. Finishing part way through a song isn't a good ending if you only have one lesson, and the main mushi battle game was out, so I tried a quick go through the "How are you? Monster" game, but they asked me "What's that?" ( I pretended I had a bug in my hand). If it was any bug they'd repeat, do the action and move one step forward. If it was a killer cockroach they had to run back to their safe wall. That sort of worked, but it was in no way a model lesson, and wasn't fit to be copied by anyone!

So then next it was the 3rd grades. The teacher had chosen "time". The Mr Wolf song and game make this a 110% sure fire lesson, there is no way on Earth to mess this lesson up. Or so I thought...



In the event it was the same thing, there were just too many kids to give it the personal touch, but the teachers were wanting to see a demo lesson they could copy. It just didn't work though, all the kids were at different speeds, a big group in the middle were perfect students, but others were on sugar highs, others were talking and others were not doing anything at all. . The problem was that as soon as one teacher made a comment to get their class in line, the other classes ignored it, and you ended up with a relay of the teachers not wanting to discipline other classes, but not everyone could speak at once. Usually in this case just playing the song for them works, it gets them all on the same page. But I had no projector in the gym so there was no visuals to focus on. Eventually I just ramped things up and went full on for a show-like teaching of the song, giving them no time to think or misbehave, just so that we could at least start the game. But they were back to being all over the place for the game, ignoring the rules and generally trying to capitalising on the lesson having several people in charge! We did eventually get to the "Dinner time" part and then the bell rang, and they were like "We want to play more" but I was like "No, sorry, you wasted too much time. That's it! So if I come back next year, how do you think we should handle things?" to which they all bowed their heads and looked really sorry. I hate doing that, as it wasn't their fault the classes were put together. But then again they've got learn to work together sometimes, and listen to what other teachers say. So I left them for a few minutes then said, "Right, does any want to become the best, super genki, everybody-working-together students in Japan and play the game again?". To which they all smiled and we had one run through the game. You always need to at least try and end on some sort of high note!

Right, so after two miserable failures would this afternoon's joint class be "third time lucky" or "things come in threes"?

Luckily the 5th graders had cleaning time in the music room so I could chat to them before. Even with 30 kids, if they have some identity as a group, it's easy to build up a relationship with them, to chat and find out how they want to learn and to make the lesson really interactive, back and forth between the teacher and kids, rather than a set script the teacher simply goes through.


These kids were actually really good. Their teachers last year had gone through loads of the Genki English themes. So after a review of "Rock, paper, Scissors" we went straight into today's theme of "Where are you going?". And they were great! Wow, what a relief. I had also planned two games, both based on the black and white mini cards. The first one was mini island hopping. The second one was where they have a pile of cards, their partner asks "Where are you going?" you answer with the top card in your pack, you do rock, paper, scissors and the winner takes their opponents top card.

For English practise the second game is much, much better than the first. But I didn't want to set all those kids loose without checking the chaos level with the first game! And as the other years there were too many kids to keep the lesson flowing. You'd start them off, then it would take too long to get them ready to listen to their next set of instructions. So we only got to do the first game, which was really bad as it meant they hardly had any practise of the English, basically the whole lesson was spent on controlling the kids. Ahhhh...

The Genki English lesson plans are designed for groups of up to around 30, or 40 if you push it, but beyond that the songs work, but the games just aren't scalable.

Anyway, the teachers' workshop went OK. Over half the teachers were on their 3rd Genki English workshop so were really into things and I pitched the workshop at their level in a chat like format. The coolest thing was I finally got to use a digital whiteboard in a school! As usual it was tucked away in a corner not being used, but they pulled it out, set it up in 5 minutes and it was amazing. It's just like Tom Cruise in Minority Report! They were astounded, even more so by the fact of how simple it was to set up and they already had the software. We also went through some new stuff, and the online picture books work so well on a digital board. Although the teachers are getting good at teaching Genki English, their English level isn't yet up to teaching the picture books on their own, and they really liked the narrations on the first two books. That was good feedback for me to hear, so I'll get started on adding more narrations soon. I also showed them how to introduce new English using the CD's computer games, and that again worked very well with the digital board. Nice.

So not an entirely wasted day, but I hope nobody looks at the videos and thinks "This is Genki English?" So I've volunteered to go back later in the month and do some (hopefully) model lessons, this time just one class at a time!






October 31st 2006 - Sustainability, can you help?
Sustainability Education is a hugely important new trend and is something I'm hoping to help with in the future.

Long-time Genki English contributor, Joel Bacha, is conducting research to assist the new UN Decade of Education for Sustainable Development. Part of the research investigates the perceptions of the word 'sustainability' across languages and cultures through an online questionnaire.

Joel would love it if Genki English viewers could complete the questionnaire ( it takes just 10 minutes) and contribute to the improvement of teaching and learning throughout the decade-long initiative.

The questionnaire can be found at the following link http://www.questionbuilder.com/console/TakeSurvey?id=26269




October 30th 2006 - The Mr Miyagi School of English
I ordered Brett Manning's Singing Success vocal programme today. In his "Philosophy of Learning" section he writes:

Have you ever seen the movie Karate Kid? Singing Success uses the same "wax on, wax off" approach to learning. You'll improve steadily by doing simple exercises that retrain your muscles to automatically respond with new coordinations.

That's exactly what you do with Genki English. The kids think they are simply playing games or singing songs, but what they're actually doing is getting really good at English. The added advantage with being Genki is that waxing on and waxing off isn't a chore, it's actually really fun!

Try learning some German or Japanese this way, you'll find it works for anyone.

If you want to know how Brett's course works out, I'll let you know in a couple of weeks...





October 27th 2006 - The high note
Yesterday I had a drum lesson ( I need to learn some new styles for the next CD). It was great, the teacher came up with simple stuff that sounded really, really cool. I walked out of there on a total high, in fact so much so that I hired the studio out for another hour to practice.

Today I had a turntable lesson ( I need to learn some new styles for the Hip Hop songs). The teacher was cool, but ... he started at the beginning with beat matching and stuff. "The essentials" some people say, but there was nothing for me to get excited about, where was the funky cool stuff to make me walk out of the class thinking "Wow, I could do that!"?

It's of the most importance for a trial class, but also for every lesson, motivating the students to walk out of there thinking "That was cool! I want to get good at this!" is the only way to get them to do homework that sticks.

Next week I've booked a drum course. The DJ course, hmmm, still "thinking about it" (and we all know how that will turn out).





October 25th 2006 - New blogs
If you enjoy reading my blog ( why else would you be here? : ) ), then two very Genki English readers have set up their own. They run down what they do in their lessons and it's a great insight into how other teachers put the stuff to use in real classrooms.

Have a look at Sunomata's Blog and Roger's blog.

If you'd like to set up your own ( it's a great way to share, and to keep track of what you've done in which class!), let me know and I'll set you up!





October 24th 2006 - Halloween Janken
Two posts in one day, eh. Here's an idea I just heard from Koko, a teacher in Fukuoka, - Halloween Janken! It's just like normal Janken, but "rock" becomes "Pumpkin", "paper" becomes a "Spider" ( your fingers become legs) and "scissors" is a V for "Vampire!".

Pumpkin, spider, vampire, 1,2,3! Enjoy!








October 24th 2006 - Xmas Bugs
I put another two picture books in the "beta test" section of the forum today. One is to go with CD5's "Creepy Crawlies" theme, and one is a Christmas mashup of CD5's "Where is Mr Monkey?" ( under on, in etc.) and CD4's "Where, where, where?". Have a look and see what you think!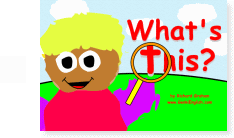 PS I also put up an Easter book the other day, but I hope you won't be using that one just yet!




October 22nd 2006 - Everyone likes shopping
Two weeks ago my music teacher asked me to buy a book. I was all eager, wanting to get it to practice at home. But... once I left the lesson everything else closed in and I never made the time to go shopping. This week I hadn't improved.

What I wanted was a display in the lobby. All the extra materials I could possibly want, right here, right now. No pressure to buy, just saving me time by having everything there in one place. No worries about if they are good or bad, because the teacher ( who I trust) chose them all. I'd buy lots of things, I'd get better. I'd like that. It'd be fun

If I was a parent I'd look at things for my kids. If there were things for me I might even think about taking lessons myself. I'd like that.

The school would get an extra source of income. They'd like that.

What's in your lobby?





October 21st 2006 - How's your sign up?
If you run your own school, how much fun is it to sign up with you? And, more importantly, how easy is it to recommend to your friends?

Last week I signed up for a music course at a big chain school. Nice clear, simple forms, simple process, friendly staff who talked you through it and a groovy membership card prepared on the spot. And it was fun, leading up to my first lesson.

Then this week I signed up for the gym. Multiple, multiple forms to fill in, staff who didn't know what was what, pages and pages of "important" stuff to ( not ) read, then at the end they just left me at reception, wondering what on Earth to do next.

The result? Not too many fun things to say about joining the gym ( well, except for the "fat back" below), but yesterday I signed up for an extra music course at the same school.

How's your sign up?




October 19th 2006 - Cash Back Fat
Learning English is just like the gym, for most people it's one of the things you know you should be doing, but... it's always just too much hassle.

Too much computer work this month meant I had to join the gym. But one great idea they have is a "Buying Fat" campaign. After three months they give you back 1,000 yen for every kg of fat you've lost! What a great idea, I'm going to make a fortune, and it takes away the guilt side of things and let's you justify the time by saying you're getting paid.

If you run an English school, do the same thing. Put your adult students in for an English test, then give them a cash back for however much they improve after a few months. Make it nice and generous and you'd have a great incentive plan. Plus it wouldn't cost you anything. Instead of the "keep 'em dumb so they'll pay forever" schools, you'd be able to advertise saying "Just look at these people, look how well they did! And they got all this money back!". What a fantastic way to get new students.




October 18th 2006 - What's Halloween in Japanese?
One request I've had quite a few times over the last few days, from various ALTs, has been for an explanation of Halloween in Japanese to show your home room teachers. I used to simply recommend ALC's "Kodomo Eigo" magazine as each year they usually have a Halloween special that has a description of Halloween somewhere. The trick is finding it if you don't speak Japanese!

So this year being the year of Web 2.0 probably the best resource to use is Wikipedia. Just try doing a search for Halloween in Japanese ( ハロウィン) and it brings up a pretty comprehensive article. It might actually terrify your home room teachers as it is a bit heavy. It's amazing though that we manage to make a holiday like this so much fun!




October 17th 2006 - Back from Korea
Just spent the last couple of days in Korea. As usual the food was fantastic, tons of vegetables with just about anything you order. Going on the high speed Beetle boat makes it seem like it's just an island hop, which I guess it is really. It's a year since I've been here, so it was nice to keep up to date on things.

Right, now it's back to computer work. There's some nice new stuff coming over the next week or so....





October 13th 2006 - Million Dollar Anime
I've had quite a few people asking to put up demo versions of the Adult / High School Hip Hop songs. It would be fairly easy to do, but .... I figured it would be a bit boring really.

So.... I've put them up on the site, with pictures, but as an interactive listening quiz! You not only get the very funky tracks, but can also play a game whilst you're listening and see what score you get at the end. I would hope you could all get full marks!

Have a look, there are three on the site at the moment:


If you had a million dollars

Where's the ...

Have you ever?

As usual, if you like them, let me know and I might be able to make some more!




October 12th 2006 - The Magic is Here!
I've got to stop promising things in the newsletter, because as soon as I do even the simplest projects throw up a whole load of tech problems! But I have finally got Mr Monkey's Magic Corner on the site...

Magic's a great way to get the kids interested in English as you can say the same phrases over and over again, but the magic keeps them wanting to listen again and again. Have a try a yourself. Mr Monkey will show you some presents. You think of one, make sure you don't tell him what it is! Then he'll use his magic powers to guess the present. All very spooky!

Of course the trick is really quite simple, but it's taken me forever to get it to work right! When you do music or artwork, mistakes usually add to the flavour. With programming they just stop things dead! The thing that stumped me for ages on this was solved by saving it in an older flash version. Crazy. But it's here now so I can move on to the next set of projects.

Thank you very much to Keita for the inspiration!




October 10th 2006 - Korean Lost
I'm off to Korea next week. And the thing that's helping me the most with my Korean is .... Lost!

Eventhough I did Korean at Uni in Tae Kwon Do lessons, it was from a guy with the broadest Yorkshire accent possible. Hence I could never really vision it in my head as to how it should sound. For example one trick to learning French or Italian is to really, really ham up the accent in the most exaggerated cartoony way. It really works. You can even try it with Japanese, just pretend you are Mr Miyagi talking to "Daniel San"!

But with Korean I've never had a role model to base myself on, until now.

This week every time I hear a new phrase I imagine Sun or Jin shouting it out! Add in a few "Jack"s, "Michael"s and "Walt"s here and there and it makes learning Korean almost as exciting as Season Two of the best TV programme in years!




October 8th 2006 - Halloween Nemo & ABC Dance
Popped along to the ACET workshop in Fukuoka today ( figured it would be a nice rest after spending the last few days till well into the morning auditioning music files!). The picture books went down very well ( maybe A4 is best?), and I also did the Nemo Game. One of the teachers also had the great idea for a Halloween version of calling out the names of Halloween things and then then having everyone disperse when you shout out "I can see a vampire!".


October 6th 2006 - Friday - Pokemon are back!
Just in case you've not noticed ( how could you not have?), the Pokemon are back! The "Diamond" and "Pearl" editions for the Nintendo DS are sold out just about everywhere, and nearly everyone is Wi-Fi ing around trying to swap new monsters. I guess it's time to dig up all those old Pokemon lesson plans ( e.g. try the "Adjectives" worksheet, but with pokemon) , the kids love to hear they have completely different English names! Go to Pokemon.com and select the "pokedex" ( you'll need to allow pop-ups, but it's worth it!)



October 5th 2006 - Thursday - More free flashcards
There's a new site in town for free flashcards. www.eslflashcards.com It's simply another clipart set of pictures formatted up as cards, but you might find something useful there ( for example plural foods!).



October 4th 2006 - Wednesday - 40 new Japanese Games
Over the Summer a really great group of teachers got together on a special Japanese forum and very kindly translated nearly all of the 100 or so Reader's Games on the site. Today I got the last 40 of them up on the site and ready to go. If you're an ALT, simply print out the Japanese page for your JTE. And for Japanese teachers who are panicked about teaching on their own it's now probably the biggest and most useful collection of Japanese games on the net. So thank you very much, enjoy and keep them coming! Games Page ( in Japanese)

On a different note I also put up a version of the "What's your favourite food?" picture book with a narration. I'm thinking that this may help out parents who aren't too comfortable with their own pronunciation. But any feedback on how I've implemented it would be much appreciated. As usual, if it turns out to be popular I'll spend more time on it.

And don't worry, I've also been working on lots of new picture books ( in between trying to figure out how to read an alto clef on the Korsakov music course!), and I'm just waiting for some new graphics to come through.... watch this space.



October 3rd 2006 - Scoring online
Sorry if you were expecting more picture books today, I sort of got a little sidetracked...

At some point I'm going to have to think about adding audio to the books. Narration is quite easy, but one of the reasons the Kids English books worked so well was that each page had its own music score. They changed and twisted with the story and really made it feel more like a movie than a book. For the current set of stories I'd really like to try and continue this.

Using royalty free library music is one route. But it is quite expensive and actually finding the right tracks is very time consuming. So I figured it would be quite fun to try and score the picture books myself! It would be like doing a movie. But can I afford to take the time off to do this? Well, there's only one way to find out.

So I popped into town to buy a new MIDI keyboard. I got the Korg K25 which was a steal at 8,500 yen. (I did really want the Korg MicroX but it's just too big to carry around!). Anyway the K25 comes with a free version of Korg's M1 synth, and wow, is this good! When I was a kid I would have loved to have an M1, and now they are giving them away for free.

So the next step is to broaden my production skills. What I really need is a crash course on Orchestration. And thanks to Sound on Sound magazine, I've found one. And it's online in Multimedia. And it's free. And it's written by Rimsky-Korsakov. You can't get a much better teacher than that! So if you fancy brushing up your music skills, have a look at; Online PRINCIPLES OF ORCHESTRATION by Rimsky-Korsakov.





October 2nd 2006 - Kyushu - More Picture Books
I'm on a bit of a roll with these picture books at the moment, have a look for new "How old are you?", "Let's build a house", "How did you get here?" books. (CD Owners' Username required. When you make a comment, you'll need to register again, but make sure you create a new & different username!)


September 28th 2006 - Kyushu - Picture Books
The Halloween Picture Book has been a huge success this week. So in the spirit of "things are better out there rather than stuck on my hard drive" I'm putting up lots of the new picture books in the "Discussion & Genki Community" section of the forum. A few of them are still in the testing stages ( e.g. decided which endings to go for etc.), but they are certainly very useable. Have a look at let me know what you think, it will hopefully inspire me to do some more, the feedback so far has!

Currently there are Family, Sports, How are you? & Days of the Week. ( CD Owners' Username required. When you make a comment, you'll need to register again, but make sure you create a new & different username!)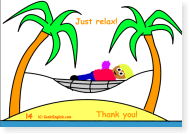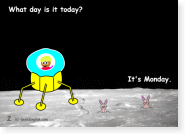 September 24th Taiwan & Hong Kong
Just spent the last week on a fact finding and sorting things out trip into Asia.


Taiwan was cool, my first time there, and even though a lot of the country is still under developed, the central areas of Taipei seriously scream out "The Future!". The whole sense of style in the buildings ( tallest in the World!), and things to buy ( the phones and laptops were light-years ahead of Japan and Europe), really makes it a vibrant city. English level is pretty bad, but many people speak excellent Japanese. Unlike Shanghai, where I found I could read a lot of things, they still use the old style of Chinese writing here, which did cause me quite a lot of not understandings. Certainly an interesting place for the future!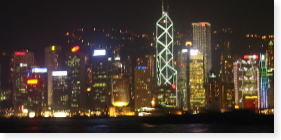 And as usual Hong Kong was nice and exciting, it still has the best nightscape in the World. So lots of future projects to look forward to in that part of the World, and I really have to get back to work on my Chinese!






September 14th 2006 - Tokyo - Deeper Teaching
Most of my energies over the last few years have been spread all over the country, from Hokkaido to Okinawa. But one place where I haven't done much, outside of bookstore events, is in the capital Tokyo. So this week has been nice to have not one, but two workshops in real elementary schools.

As today's workshop would be attended by a class of university teacher training students, the very nice lady in charge also asked me to do a kids demo class. Fair enough, except they chose 5th graders! I do have lots of stuff for 5th graders, but nothing that could be considered a "demo class". I usually just do motivation stuff and using things like photos from my travels. I was also warned that some of the kids could be a little out of hand, but that most of them are very quiet and hard working. Actually I would have put the worrisome kids as being the quiet ones, noisy kids are never a problem!

In the event I needed have worried at all, they were as a model class as you could imagine and were so interactive, asking questions and making lots of very intelligent comments. The content was a straight by the book demo GE lesson, Rock, Paper, Scissors and Do you have any pets? plus lots of motivation stuff and self intro things and it worked great, with them bouncing out of the class demanding the teacher do the Gokiburi game with them next English lesson.

Then it was the teachers' workshop, and one of the best ones I've ever had. As it's term time we didn't have much time and the teachers had lots and lots of questions. Usually when it's all question time the teachers start getting all fidgety ( just like 5 year olds!), but here even without any activities or games they were totally into the whole philosophy of things. They were asking a lot of big questions and I was like "Do you want the light answer to that, or the deep one?". To which they wanted the deep answers and it was great getting into proper teaching fundamentals as well as the more practical stuff.

The board of education were also very impressed and have invited me back. It would have been great to chat longer, but I had to catch my flight, and I had never seen so many people at Kawasaki station when I changed trains!

Right, tomorrow it's off into Asia!




September 12th 2006 - Tokyo - Mac or Free?
It's great being back into term time. Summer is cool in that the workshops are lots of fun, but it's nice to get all the new ideas into action. One project I'm working on at the moment is a book of lesson plans for all the GE themes. All the content is on the site, the problem is getting a cool A4 layout. Word is useless with its massive fonts and silly editing, Flash is cool but difficult to make master changes, and I've been looking for ages for a simple to use DTP package that has easy to use templates that look stunning.

Today I found it, "Pages". 9,000 yen, very cheap ( Adobe is 100,000 yen!). The only problem? It's Mac only!

As I was in town I popped into Bic Camera to ask if they had anything suitable for Windows. They showed me to the Microsoft rep, who was very nice and showed me lots of things, but ended up with "No, we don't have anything as good as the Apple software". Ah.

My laptop is getting a bit old now. It certainly looks it and is on the verge of melting through overheating nearly every day. So soon I'll have to replace it. The new Mac laptops do have excellent specs these days ( until last year they were so slow). So I asked Bic Camera if they had any Windows machines that could match the specs of the top of the range 17" Macbook Pro. We went round every manufacturer in the store, and they didn't even have a machine that was more powerful than the one I'm using now, which is two years old!!! Some came close, and were half the price of the Mac, but even a ten percent speed increase or battery life has a massive impact when you spend 13 plus hours a day on the thing.

So after being disappointed with the PC side of things, I figured a trip along to the flagship Mac store in the Ginza was in order. The idea being to total up how much a new system would cost. After all the glossy "Mac cures everything" style website and brochures, with all their talk of "genius bars" and things, I was expecting to walk in there, tell them what I needed and if they happened to come up with an ideal package there was the possibility I would buy the set up there and then ( I need to get this new project started!). But the people in the store were lackluster to say the least. Isn't the whole point of sales to listen to what the customer wants, find a product and make them super happy to walk away with it? Not here, it was "well, you can do this, or maybe this" and I'm like, "No, that's not what I want". "Hmm, well I'm not sure then". They have the stuff I need, I've found it on the machines myself, but they instilled absolutely no confidence whatsoever in buying a machine from them.

So I left a bit fed up, looked a bit more on the web and found a free Windows DTP package.





September 11th 2006 - Digital Whiteboards
Regular readers will know I'm fascinated with using Digital Whiteboards in Japanese schools. With so many teachers afraid of using computers ( or mice!), the thought of simply touching a picture on the wall and hear it talk is very appealing. The market is still wide open as, unlike Europe, a lot of schools don't have them yet, and the ones that do never seem to use them, let alone know what they are!

So today I popped along to the Hitachi headquarters ( the biggest maker ) for a chat about how to use the ones that schools have ( very often they have thrown the cables and driver software away!) and to show them the GE software. If ever there was a piece of hardware in need of a killer app, this is it.

They also showed me all their funky new products, from a 100,000 yen system that simply clips onto an existing whiteboard, to the brand new plasma display ones, which are simply fantastic. It's just a big plasma TV, but when you put up the GE software you can touch the screen to play the games, select the words and everything. It is so nice, the graphics look fantastic enlarged and eventhough it's pricey ( about 2,000,000 yen for a system) it would be amazing for even the most terrified teachers, as it's simply a TV you can touch, no fancy computer gear on view!

Have a look at the Hitachi site ( English - Japanese ) , there's always the possibility your school has a budget set aside just for this type of thing. And even if they don't, have a hunt around the school buildings, there might just be one locked away in some storage room because nobody knew how to use it!





September 9th 2006 - Saturday/Sunday - Island hopping
It's hot, it's sunny and I'm on a pacific island and able to take a day off. The teacher who organised this week very kindly offered to let me crash another night and the plan was to do some sight seeing. Unfortunately the planes back to Tokyo tomorrow were all full. As were the ones this evening, which meant I had to leave at lunchtime Saturday. Oh well, it would have been nice.

So it was back to Tokyo and this time Ueno as it was the only place I could find a hotel at such short notice. It's a completely different mind set here, but it meant instead of a leisurely day by the beach, I did get a lot of work done, which I guess is better in the big picture of things.



September 8th 2006 - Hachijyojima Day 2 - In an oven
OK, another new rule, no Genki English shows in the gym in August nor September! Today's school was in the mountains and was really, really old with a corrugated tin roof that made things sweltering inside. It was sooo hot! The school had paid for my hotel last night so initially asked for 4 hours of Genki English, but we agreed on two. Maybe we should have done just one. But with a break in the middle the kids just about made it through Rock, Paper, Scissors, How are you? + the Monster Game, Under the Sea and Sticky Fingers and Thank you. They were OK despite the heat, and even the 6th graders were really friendly, but getting them all motivated was a bit of a task. As usual it's not whether the school does English or not, it's how well they light the fire under their kids that counts.

The nice thing was the Under the Sea theme. The kids take really strongly to this on islands ( maybe I'm stating the obvious here). When we got to "I can see a shark", I was saying "Is that how you'd say it if you saw one?" to which they replied "No, we'd say I CAN SEE A SHAAAAARRRRRKKK!!!!!!". OK, that's how you get them genki.

And this afternoon's school couldn't have been different. The air conditioning ( in the music room ) may have made a difference, but right from the start these kids were motivated enough to save the environment, bring about world peace and develop safe nuclear fusion before breakfast. They were great and unlike this morning where I really had to push the kids along, here I did practically nothing, just guided their energy into learning the Genki English rules with the Rock, Paper, Scissors and What's your name? songs. Then we finished after 30 minutes as they had learned everything they needed. "Dekiru?" "Of course!", "Try again?" "Until we drop!".

Then back to yesterday's school to check my email ( a big culture shock getting my brain out of running around playing games with kids to dealing with international invoices and commerce), a quick shower and out for some beers with the teachers from yesterday. That was nice, nothing too heavy ( well, I was shattered from running around in an oven for two hours this morning), and finally to sleep at one of the teachers' houses, which was the most amazing house I've seen in Japan with a Hawaiian view over the ocean.




September 7th 2006 - Hachijyojima - Normal lessons, for a change!
Last year I taught all the grades here in the "Show" format, which basically means all the Genki English rules and all the basics at a breakneck speed. So that meant today I could simply do a straightforward, by the book, demo lesson that any of the teachers could copy. Of course things don't always go to plan...


First up was the 3rd and 4th graders. The plan was What's your name? as the review song, and What sports do you play? as the new theme. I hadn't done What's your name? with them last year, but I figured after 2 years of doing English they'd be cool with it, and study they had, but not with Genki English, so they couldn't really use it at all ( remember it's not what we've "done" in class, it's what the kids can do that counts). In a show format it only takes 5 minutes to tech the song, but at normal lesson pace it took a good 20 minutes!


Then we eventually got into the sports theme. The idea was to do the song, then the stopwatch game. But I was using real footballs, basketballs, tennis balls etc. to introduce the words. And straight away the kids were shouting out "Choudai!". So always keen to jump on to what the kids are wanting to say, the reply is "OK, if you can say it in English, you can have it!". To which someone replied "Ball please", which is near enough ( it communicates the idea even if it's not 100% correct) so I passed them the ball. Then I asked for it back, said thank you and waited a bit, eventually someone else asked for it. So we went into a Koala game, but using the basketballs. As usual one of the aims of Genki English is not what English we want to teach, but what the kids want to say.

After a few minutes of them practising "ball please" and "Thank you" ( and me purposely not saying "Thank you" and the kids telling me off for it!), I held up both a basketball and a baseball. The kids were saying "Ball, please", and I was saying "Eh... I have two?" to which we could introduce the sports names, or rather their English pronunciation, e.g. "the baseball please". Once they'd gone through and played the koala game with all of the sports from the song ( except badminton as "badminton ball please" doesn't work!), we had a quick run through the mini lesson and finished on the song, which was OK, but as we'd spent so long on the "review" song they were pretty much shattered and it wasn't the best lesson ever.

Which was particularly frustrating because 2 of the town's Junior High School teachers were there. One topic of a second visit is the link between JHS and elementary school. So I introduced myself to them and said in very polite Japanese "I look forward to working with you to build a coherent system between the two schools" to which they replied "Ah, but we have the tests, and we have to teach grammar, and we have to teach writing".... etc. etc., i.e. the excuse responses of lazy teachers who haven't bothered to read what they are supposed to be teaching and are going along in the outdated way they learnt in college far too long away. Things have changed, included the entrance exams and more importantly the content of what you are supposed to be teaching in class. Usually I can get around that problem in the workshop, because if you spell everything out in a nice face saving way they go "Oh, that's good!" and get really excited about what they can do in JHS, as oppose to what they can't do. But today's teachers had decided they wouldn't attend the workshop. Oh well, at least there was a reporter there to catch their comments and be completely dumbfounded by them!



Then it was the 1st and 2nd graders and it was as perfect a lesson as you could hope for. Rock, Paper, Scissors for the review ( I had done it with the 2nd years last year so knew they were fine with it) and Do you like...? as the main theme with Gorilla as the game. They were perfect with the acapella and the song, it always astounds me just how good the lower grades accents are. Amazing. Then in Gorilla I held up a picture card and they had to say "Do you like...?" plus what's on the card. Quite simple, but they had it down perfect. Then if a gorilla card appeared they had to switch sides of the classroom with me. Just this simple little twist kept them alive and on edge for ages, they could have played the game forever it seemed! So we had finished for the today, but still had a good 10 minutes left ( quick learners!), so I played them the What's your favourite food? picture book. I was asking them what food they thought each animal liked, and they were shouting out the answers, again with impeccable pronunciation. If this was the second lesson for this theme I would have got them to ask me "Does he/she like...?", but for today just the food was fine. By the end I was having to stop them repeating the "What's your favourite food?" line, even though they had never heard it before today.

So a brilliant lesson. The new head teacher, the reporter and a new, this time cool, junior high school teacher came up afterwards and said "Now we can see what you mean, we have to start with 1st grade!". Oh yeah.

Finally it was the 5th & 6th graders, the toughest of the day! I was assured that these kids had already learnt the Weather and we could try a more advanced game and maybe even the school lunch project! I was also assured they'd be genki enough to do the song, which they sort of were, but obviously not anywhere near as up for it as the lower grades. Having said that though they did really like the animation that goes with the song on the CD. I'm wondering if just playing the songs to 6th graders may be of some help??


Anyway, after the song we tried the Weather Countries game. But we had both 5th and 6th grades together and not enough staff to go round and check the kids knew where any of the countries were. In fact only a few kids knew any of the countries, even China & Russia ( practically neighboring countries) were completely unknown to them! So that took a while to do.
Then I set up a banana tree game so we could keep score. It's difficult to asses the weather, so I asked them the weather and then the temperature for each country, the points would be based on the country.


As we had so many kids, when I was asking round, the 6th graders started doing the Junior High School trick of looking away and conferring with their teammates for ages before whispering an answer. So that bad habit had to be fixed! The way I do it is to tell them that it's downright rude to look away when someone speaks to you ( my change of attitude makes them realise something isn't right here). To which they go "Eh?". Then I say, it's just as rude as if I go into the head teacher's office and say "Hai, kouchou chan, omae genki na no?" to which they all laugh and from them on I asked them once and they shouted the answer straight back!! Good.

It took a long while to get going with that game, but as the points built up they managed to do quite well and really started enjoying it. If they had studied the weather and numbers when they were younger it would have been a great 6th year lesson where the English is already known and you're using it to do an interesting lesson.


Then after lunch it was the main deal of the day and the teachers' workshop. For most of the teachers it was the 2nd time, but there were some newbies and were asking "What is this ALT doing trying to teach us?", so I had to do my self intro which bored all the 2nd timers but really got the attention of the new teachers. We did a quick round of the teachers doing the Warm Up game, in which one teacher said "Do a hand stand" and one of the head teachers did, walking right across the room on his hands! We also did How much?, Bargaining and the card game.

Then after the break it settled down into a chat like session, going through the sorts of worries the teachers have now ( all the basic stuff had been covered last time). I have a feeling the teachers here are too reliant on the ALTs and guest teachers so don't have the hungriness of teachers who have to teach on their own, but they are now looking at more practical things such as how to fit in practice everyday etc. We also did a session on how they could get good at English themselves and they agreed to make the Wednesday morning teachers' meeting all in English. On which I shook hands with the head teacher in front of the newspaper reporter! Excellent, that 's always a sign of a good school who is serious about getting things done, and 12 months later it always has a huge positive impact on the teachers attitude to English

Then a few more things to tidy up before heading back to the hotel, a nice dinner and back to email work!

September 6th 2006 - Still on the road
After the Summer rush of workshops ( as teachers have no classes and can take the time to train) September is usually a quiet time for me. Last year I even managed a few days off! No such luck this year as after just a couple of days to sort out newsletters ( great new Nemo game!), expenses, updates and other such stuff it was another two flights to Hachijyo Shima in Tokyo. It's my second time on the island ( the first was only in March), so it will be great to see how the kids and more importantly the teachers, have been getting on.

Today was cool and I'm now updating my blog in a very nice resort hotel over looking the ocean, with a very nice evening meal ( this is just the entree!)







Wednesday 30th August 2006 - 3 Days in Nara
After the hustle and bustle ( and 3 or 4 Starbucks per block ) of Tokyo it was a shinkansen and two hours of local trains to get to the heart of Nara prefecture for a full three day workshop. My favourite type, with lots of time to get the teachers not just taking fish, but going out to the river and catching it for themselves.



Day 1

Basic 3 hour Japanese workshop in the morning. Then extra stuff ( picture books, card games etc.) in the afternoon. There's no point listing everything here as over the three days we did just about everything!



Day 2 Demos & Lessons

Demo lesson for 40 2nd grade kids. It was supposed to be a nice regular lesson that's easy for the teachers to copy. In the event the kids were hyper genki and it went with the pace of a lightspeed firework. Really easy, standard content, Warm up ( Rock, Paper, Scissors,) new English in the form of a song ( How are you?) + practise in a game ( Monster game.)


Then the main event, the teachers teaching themselves! First up they were put in groups of three and given two computers each and a copy of the curriculum. As expected it took them over 20 minutes to understand the concept of using the internet. Next they each chose a theme, looked up the lesson plan online and spent an hour reading through it and practising teaching using the CDs' software section. Then each group in turn came to the front and taught the rest of the teachers the lesson. And they were hopeless!! Which is good, that's what we want in the beginning, and with all the ( sometimes brutally frank ) feedback the lessons learnt were "we need to read the lesson plan not just expect the lesson to flow on its own", "we need to plan our roles more" and how to use a mouse ( it's amazing how many teachers can't!).


But that was cool and as the day wore on they gradually got better and better. One group however was just unbelievably bad. They had chosen "How much?". This isn't the easiest lesson in Genki English but it is quite doable. But throughout the planning stage they were just worrying and worrying and worrying. Then when they came to present they had no idea. The just sat there staring at the computer and repeating the mini lesson over and over again. Then they suddenly jumped into playing the song without showing the "kids" what to do. I hate jumping in in the middle, but had to stop them. "What happened?" I asked "We don't know what to do?" they replied. "Well, how do you fix that?", "Hmmm, I guess we should have read the lesson plan". It's amazing how some teachers just expect the lessons to run themselves. But in the break time I went through line by line how to teach it and eventually they got the hang of it and with the experience ( and confidence boost!) of seeing the other teachers do so badly they turned in the best performance of the day, which was quite passable. Using real toys when singing made a great difference! Comments from the other teachers were along the lines of "after the first session I would have never have imagined the song could be as fun as it turned out to be". Not bad then.

Then a nice meal with the teachers, an episode of Lost and some sleep at the end of an exhausting day!





Day 3 - Skits & Role Plays

I started off today by running through a couple of games we didn't get done yesterday and they were all very impressed with the Bargaining Game and the What's the weather like in ...? game.

Then it was back to work preparing their lessons for today. And what a difference it was! It was like seeing a whole new set of experienced teachers. The harsh feedback yesterday really galvanised them and got them into gear when preparing.


Yesterday I was trying to get them more into doing skits to introduce new words, rather than simply showing and translating it. e.g. walking round the classroom banging into bits of furniture to introduce "My ... hurts" for Doctor Doctor. In the beginning they didn't quite get the hang of this and were doing things like having a load of skits, then stopping and practising the vocab then the acapella, song etc. The real idea is that you do the skit for one line, then do a bit of pronunciation practice, then introduce the next line, then practice the pronunciation etc.

By the end of the day they were soooo into this it was unbelievable. One pair of teachers had a massive box and one of them actually became Mr Monkey in the Where is Mr Monkey song. The teachers were loving it, and if it was in front of kids they would have been over the moon!

One good thing that did happen was one group of teachers, who hadn't attended the previous days, were instead of using the correct pronunciation from the computer, were speaking the new words themselves. They had great actions, but instead of things like "rocket" or "boat", they were getting the "students" to say "rokettoooooooo" and "boootoooo". I was cringing, but the other teachers picked up on the difference straight away and were back in to using the computer for their own lessons.

Things kept getting better and better and one group even tried the Adjectives theme and the full Guessing Game. This is such an important theme but can be a bit tricky to teach. But they did really, really well, I think it's the best I've ever seen that lesson done. There isn't a gesture for "red" in that song, so they decided to use one of the teachers and point to her as she was wearing red. Unfortunately they got the timing wrong and pushed her forward for the word "heavy". Needless to say this made everyone laugh out loud. So then they pushed her daughter out front for "light". The mother wasn't very happy!

So a fantastic three days and it was so good seeing the teachers progress from being really shy, totally unconfident and doing horribly bad classes to being able to handle lessons really well and being totally independent and even enthusiastic. The software worked great and very often the teachers who were being students had better pronunciation after copying the computer than the teacher who was teaching that lesson. Their musical skills also improved dramatically, going from a totally tone deaf Mingle to a note perfect rendition of I have a question. Plus a lot of them learnt how to use the internet for the first time!

So I was very happy. 3 days is a long time and I think we all lost a good few kgs jumping up and down and but I was very, very happy to see everything pull together so well and the teachers were totally excited and geared up to try everything they'd learned in their own classrooms next week.

So another very nice dinner, a fantastic going away present and another night in the onsen before heading off tomorrow. What a great way to end the Summer. And hopefully I'll be back here next year. Thank you everyone, you were great!






Friday 25th August - Tokyo - Back to business
One of the things I've found over the years is that if you just make a few changes to all the motivational skits, jokes and paradigm changing stuff that I do with teachers, they are just as, if not more so, effective with your average businessman or woman. And even better than that, most of the GE songs and games work just as well in helping adults "unlock" all the hidden English they know, but just don't have the nerve to try in public.

So today I was asked to pop over and have a chat with a big multinational about doing workshops for their staff. All very interesting and exciting! If you are interesting in a having a Genki English Motivation workshop in your company then please get in touch.

Then back to Shinjuku for a chat with a university teacher who's helping with the English programme in one of the cities that make up the Tokyo metropolis. So hopefully on September 14th I'll have a workshop for elementary school teachers in Tokyo. Please come along if you can!





Thursday August 24th - MEXT Speech + Q&A in Tokyo
Although I've done lots of speeches and workshops sponsored by the Ministry of Education (MEXT) before, this was the first time that they had directly contacted me to help out. I also haven't chatted to any of their new people this year yet and it was good over lunch, and in their speeches that preceded mine, to hear that they do have lots of really good stuff in place even for Junior and Senior High. The problem, as always, is that the teachers on the ground don't take the time to read the new guidelines and still go on teaching in the hundred year old Meiji era way of doing things!

I also found out that today's participants only have one day of training, so as well as the main motivation speech and Q&A ( which is what I was hired to do) we also did some "Swiss Army Knife" practical stuff that can be used straight away e.g. What's your name? and Mingle for elementary school and my two top killer games for Junior / Senior High: Spiderman/Stopwatch Game and Gokiburi games.

Then in the Q&A panel session we had lots and lots of good questions, included affirmation that it's "World Englishes" and not any one single accent that should be taught and that communication should be the main focus even in test ridden Junior and Senior High.

One interesting thing I learned was that although using katakana to represent pronunciation is banned in elementary schools, there is no official position on its use ( or not ) in high school text books. Very interesting.

Then a very nice reception hob nobbing with drunk people from the Foreign Ministry, an equal opportunities spread of beer by every manufacturer in Japan ( as the government was paying!) and some of the best fresh tempura I've had in my 9 years here!

Wednesday August 23rd - Fukuoka - Japanese schools are too rich
As the Ministry asked me to go to Tokyo tomorrow, it meant today I had a 3 hour workshop in the morning in one city then another 3 hour workshop in the next city with only an hour in between. But the teachers were all really cool and after doing 2 hour workshops last week it was quite a relaxed pace ( for me ) to do 3 hours and we had plenty of time for Q&As and extra activities.

One of the key parts of my main motivation speech is getting Japanese teachers out of the victim mentality of thinking "Oh, we'd love to teach English, but we've got no budget and no textbooks and no equipment and no native speakers, and no training etc. etc. " basically making excuses and passing on their responsibilities. With all the work I do with developing countries this really annoys me sometimes, especially the "We've got no money" line as Japanese schools are absolutely loaded! For example this morning the entire school was air conditioned and the presentation room had a fully built in audio visual system, that of course the teachers didn't know how to use!

Then this afternoon I turned up and they had the projector set up and also an Interactive Whiteboard. Wow, I thought! If you haven't tried an interactive white board with the GE CDs yet, have a go. It's so good as instead of moving a mouse you simply touch the word or picture and it talks! It's great for teachers teaching new English and its great in games where if kids forget a word they come to the front, touch the screen and hear it spoken.

So anyway I was looking forward to using the Digital Whiteboard and asked the teacher where power cable was. To which the reply was "Eh?? What do you mean "Digital Whiteboard"? We just use it as a projector screen."

You what????!! These things cost a fortune and the teachers didn't even know what it was, never mind how to use it! And they had lost the manual and drivers to use it with a computer so it was useless. Then they turn round and say they have no budget so can't teach English!! Cheeky, cheeky. Japanese schools are sometimes just too rich.

But the actual workshop went well ( using the board simply as a projector screen!) and the head teacher agreed to make their Friday afternoon meeting English only. This is a great step for schools who are serious about English education. The teachers actually use the English they know in their meeting ( e.g. tomorrow we have an English workshop at 9:30 etc.), the kids see the teachers trying so try harder themselves, the PTA see the teachers trying so support them more and at the end of the year when new teachers come in, the current teachers see just how much their English has improved. In the first few stages a "Batsu Bucket" is needed where anyone who speaks Japanese has to pay 100 yen. This pays for a big party at the end of the first term. But it is usually empty at the end of the second term. Plus teachers who hate English really get to love it as meetings in Japanese often go on and on and on and on, but when everyone is speaking in English everything is really short and everyone can go home early!

So I'll pop back next year and see how they get on, and hopefully they might have found out how to use all the expensive equipment they have!





Monday August 21st - Sasebo - Passion

There are some great teachers in Japan and every so often you come across a school where just about the entire staff has had a genki gene implanted at birth and are the most enthusiastic, welcoming and friendly people you can possibly imagine. Today's school fell squarely into this category.

First up we started with a kids show, which I did think was a little mean as the kids were still on holiday! But it's their "toukoubi" where they pop back to school every so often to check they are keeping up to date with their homework. This did mean the show was a little tricky to do as the thing I had to be better than was not just any normal lessons, I had to be better than the Playstation games they would be normally enjoying in the comfort of their homes. And it was absolutely swelteringly hot in the school gym. A new rule I think, no non-air conditioned shows in August from now on! But the kids were great and ploughed through everything even though the gym resembled a swimming pool by the end of things with all the sweat everyone was pouring on the floor. The school had a great sound system and we had two projectors filling up the stage with the illustrations from the CDs, very nice.

Then in the afternoon was the teachers workshop and they were great. Unlike the last few weeks these teachers have to teach on their own and so were very hungry for help and answers! I don't think I've had as many questions asked in ages, including one killer question from the head teacher "The thing is that we don't know what we don't know". Aha. But all the others were straight forward and although we did activities like How are you? and the Monster Game, Halloween and Harry Potter, they were more interested in getting answers to their problems and were really, really attentive. They'd seen how well the lower grades react, and how the upper grades really can't learn as easily and were totally on board with how to make the 6 year curriculum. Plus they invited me back.

I had planned to do a day trip down here from Fukuoka, but the train times would mean I would have to leave at 6AM, which didn't really appeal, so I actually came down the night before. When they were found out they were saying "You should have told us, we'd have gone out for some beers!". So they invited me along to their bowling and beer party tonight, which was really, really, nice of them and I had a great time. Bowling was fun and they are such a great group of teachers. Again it's one of those schools that really make me wish I was an ALT again! Anyway, they should do a great job teaching English and International Understanding and hopefully I'll be able to to help them along their road. For now I've caught the last train back to Fukuoka with a feeling of a very good days' work done.





Friday 17th August 2006 - Okayama - Still in the fourth year
This is the fourth ( or it could actually be the fifth??) time I've presented at the Okayama city Summer workshops. Through all these years there have been hundreds and hundreds of teachers attending, but even today for the vast majority of the teachers it was the first time they had seen Genki English live. Luckily though Okayama teachers are a genki bunch and most of them were already using Genki English methods, so that let me speed up my self intro to a quick 3 minutes and I had their trust pretty much from the start. So most of the workshop was taken up with doing two demo lessons. One very simple ( Halloween + Harry Potter then What are you doing?) then one higher level one "Where do you live?" + Where do you live Shiritori game. They were as genki as usual and they had lots of questions at the end.

During the first half of today's workshops there was a Japanese teacher doing a presentation about her classes so the organisers asked if I could do a bonus hour session for the new ALTs who had just arrived. Although I have a full presentation for newly arrived JETs, it doesn't really work in small groups so we just went through the basics of what to teach in elementary school, and a few techniques such as karuta ( the Genki English version), How are you?, Left & Right, basic TPR etc. The thing that really stood out was how fast the ALTs pick things up. Japanese teachers very often question and question things and take ages to get a new point, but the ALTs were like "Cool, no problem" and we moved swiftly on to the next.




Thursday 17th August 2006 - Kagawa - As last year
There's a strange sense of deja vu about my Summer schedule this year, it's almost the same as last year!

Today was a workshop for the Kagawa prefectural government. I was told to expect about half new people and half people from last year, but as it happens there were loads and loads of new people, so I basically did the standard for beginners workshop, but added in a few different activities.



What's your name?


Mr Octopus


Under the Sea + Sticky fingers


Mingle


Do you like...? ( + the new Karuta )


Rocket Launch ( + Egg)

I was hoping to do some funky new stuff, but with all the beginners there most of the 3 hours was taken up with the "changing the mindset" stuff. They were cool though. The only problem is I wished they had co-ordinated the rest of the workshops with me as tomorrow they have the "teaching demo lessons in groups" thing. But as they won't have any computers or chance to buy GE materials before then it means they're going to have to teach using the not so good lesson plans and things they've been using before. Which might just end up undoing everything they learnt today! OK, that's another thing for me to ask about in future workshops!





Wednesday 16th August 2006 - After Obon
I should take a few days off on the beach more often. After the obon holidays I got a load of work done today, and I'm just about caught up on my emails ( but not quite all of them yet!)

Thursday 10th August 2006 - This is what it's all about
They say an overnight success takes ten years to make, and it certainly applies here. I've been working with schools here for over 6 years, and it's only just now that the people in charge are beginning to recognise just what Genki English is.

The city has been designated by the government as a city wide education project. They have a university lecturer in charge of researching everything and they have prepared a curriculum, handbook and training. As the teachers have written a lot of the material themselves, Genki English features a lot in the videos, but due to the high ups not knowing where the teachers got the songs from, GE never gets credited in any of the lesson plans, so they had no idea what I do.They also had some strange things like changing the lyrics to the How are you? song, but using the normal version of the CD, very strange.

But anyway the teachers had 2 days of workshops and today was a 2 hour Genki Speech to get them genki and do lots of problem solving. They were great from the start and it was so nice to see all the high ups nodding, smiling and saying "ah, now I see!" when they saw the teachers' reactions. They were a great bunch and such a pleasure to present to!

Activities wise it was What's your name?. Halloween, Harry Potter, Mingle, What are you doing?. I'm also finding it really useful to teach things "wrong". For example we did the Harry Potter game with the Halloween version where the kids only have to say words, which the teachers found was really boring and easy to cheat at! So then we did the What are you doing? version where the kids have to actually ask questions and you could really tell how much better it was. Similarly with the What are you doing? song, I rushed through without doing the acapella version first and jumped straight into the song. Hence everyone was totally confused and didn't know what to do. But they really experienced how important it is to go through the song without the music first, before kicking in the CD to genkify things. And by the end they were totally geared up to start teaching straight away!

It's so difficult to explain to people who don't actually teach as to how Genki English helps, and when I had the planning meeting on Monday the people in charge were going through all their problems and I was saying how there were solutions to all of them, but of course they didn't believe me! With the exception of linking in with junior high school, all the elementary school English problems all have solutions, it's just a case of getting the word out there. There's no need to re-invent the wheel. And there are plenty of other subjects ( such as "moral education") that don't have solutions yet, where that "worry time" can be much better spent. But hopefully after today a few important "sneezers" have been impressed, seen how it works, and it might help spread things on a more official level. And that has been 6 years hard work!





Wednesday 9th August 2006 - Shingu - A little too ambitious!
It was a second time school again today and although we only had 3 hours I figured we'd try the "getting the teachers to teach" workshop. OK, so that was a mistake! First up half of the teachers were new so didn't have all the Genki English basics, and the other half of the teachers still don't have to actually teach anything this year, so weren't in the "I need help now!" mode which is usually necessary to get things to work right. So although they tried hard with doing the colours, sports and weather themes, they weren't taking it too seriously. When they had problems they asked me what was going wrong and I'd say "Have you read the lesson plan?" to which they'd say "Oh, we hadn't thought of that!". I think I'm going to have to limit second time visits to schools that actually have to teach, and not just ones that want a day away from the usual bored-to-death Japanese style workshops they have to endure in the Summer!




Tuesday 8th August 2007 - Washington Post
There's an interesting article in the Washington Post today entitled "Schools Try Elementary Approach To Teaching Foreign Languages" ( You'll need to register to see the article, but it's free and easy). One of the first paragraphs is:

Educators say that the youngest brains have the greatest aptitude for absorbing language and that someone who is bilingual at a young age will have an easier time learning a third or fourth language later on. Compared with adults or even high school students, young children are better able to learn German with near-native pronunciation or mimic the subtle tones of Mandarin.

And then they go on to how the "country needs more bilingual speakers to stay competitive and even to fight terrorism". Well, that's a new incentive to make people learn!

It's a good article to read, and the States is a very interesting place for languages. Although many people have the image that most Americans are unilingual, in fact the majority of the very sizable immigrant population is multilingual. It's a similar story in the UK, for example according to the official school inspectorate, a quarter of the kids in my old high school are bilingual, and half of the junior school kids are!






Friday 4th August 2007 - Karaoke Jumbles
"What's your name?" and Mingle are almost Holy Grails as they are guaranteed to get people singing, moving and hence smiling and genki. The teacher also gets a bit of a rest to prepare the next part of the lesson. The other songs though require a bit of teacher supervision as the English is so new. But one idea I did find the other day was to do Karaoke Jumbles...

1) Teach any of the songs as usual and sing it together.
2) Give every kid a mini card, or better still an A4 card of a word / phrase from the song.
3) Play the karaoke version of the song.
4) In the chorus everyone mingles around whilst singing the question.
5) In the verse the teacher sings the words, but in a new order!



6) The kids line up in the this new order.
7) They mingle again on the chorus and repeat from 5)

This works great as the kids are moving and thinking, but having the music there really keeps the timing tight and the adrenaline flowing. They'll never get it the first time, so they'll want to try again until they can master it! As a teacher you might want to practice ( or write down a few new orders) before you try it in class. Songs such as weather, pets or sports work great as you can fit in all eight words in each verse as you don't need to repeat each one. It's a challenge, and lots of fun.




Wednesday August 2nd 2006 - iPod & Mac discounts for JETs!
Apparently, and I bet you didn't know this, if you are on the JET Programme you can qualify for Apple's Educational discount. You get 7% off iPods and MacBooks, and 10% off PowerMac and MacBook Pros. That's especially great if you are a JET from the UK as the Japanese prices are already considerably cheaper.

All the info is on the Apple Japan English Line site. Thought you might like to know!



Click here for my Diary March - July 2006

Click here for my Diary January - March 2006
Click here for my Diary October 2005 - December 2005

Click here for my Diary April 2005 - October 2005

Click here for my Diary July 2004 - Apr 2005

Click here for my Diary Jan - June 2004

Click here for my Diary June - December 2003

Click here for Richard's Diary Jan-May 2003
Click here for Richard's Diary 2002!


Sign up to get my top tips, games & hints via email!



Copyright (C) 1999/2019 by Richard Graham www.GenkiEnglish.com