! ESL EFL English site for elementary school kids, with free MP3 songs, games and teacher training >
Richard's Diary!
Take any problem in the World and it's invariably caused (or made worse) by a lack of education. Too many kids hate school because it's too boring.

The aim of Genki Learning is to have all subjects in all countries taught in a fun, engaging and effective way. There are already a few million kids benefiting from this, and even a whole country where the government has put it in all their schools. But there's still a long way to go!

While I'm on the road you'll hear about my travels & workshops, and when I'm doing studio work I'll keep you up to date with ideas, updates to the site and some of my favourite teaching resources. So if you want to find out what's it's like behind the scenes or how & why I do what I do or even if you're just nosey or a bit bored, have a read.

I'll update the diary as often as I can, so keep coming back. And of course whilst I'm away, the office staff are always ready to send off your CD orders just as soon as you send them in!


Subscribe in an RSS reader - Previous Entries are here

---
March 31st 2009 - Welcome to Beijing Schools
I got off the plane this morning, in shorts and a t shirt, at 6:30 to a temperature of minus 1 degrees! Goose bumps do not go well with a sun tan. It's freezing!

So after a rest and a change of clothes it was off to see one of the new schools. It was, as usual, a huge event for them with all the kids lining the street outside waving flowers and singing "welcome" to us. I videod it and I'm sure you'd love to see it.... but YouTube is still banned in China so I can't upload it!

I did get this photo of the kids lining up before they march off home in groups with their teacher.




Then we met all the new teachers and fielded some questions from them. They're using the IPA international phonetic alphabet, which is one of the greatest obstacles to any first time language learner, and were wondering what to do when it clashed with normal phonics. The easy answer is to say to forget the former and just do the latter, but we had to be a little more diplomatic than that on the first day! But anyway they were very keen teachers and this week's training should be pretty good.

Then some more gorgeous Chinese food and now I'm absolutely shattered so I'm off to bed!


March 30 th 2009 - Bye Samui & Want a beer in Beijing?


It's my last day in Koh Samui today. :(
But I'm going to be in Beijing for the next month. :)
I'm solid busy for the first week, but have 3 weeks of computer work after that so if you're in town, give me a shout it would be cool to meet up for a coffee or beer!

(It didn't seem quite so windy when I was filming it!)


March 28th 2009 - 8 Times Table Song


Which do you prefer, this style or the hip hop style of the 11 times table song?

(There are more on the forum)



March 26th 2009 - Genki Math Songs


Do you know what 11 x 11 is?
I've just uploaded some new Genki Math(s) Songs to the members' forum.

Obviously they're designed to go with the Genki Math course but as the English is only the numbers then you can of course use them in English lessons. (Just make sure you don't introduce them before the kids have done them in normal maths class.)

They're still in demo mode so are likely to change a lot, but please give your feedback over on the forum (or here if you like.) Once I've got the format sorted I'll try and make them into YouTube videos for you.




March 25th 2009 - How to get loads of teaching materials for free
If you're teaching in a public school then this week could be the best week of the year for you.

Why? Because come the 1st of April it's the new financial year and schools have to use up lots of their budgets or lose them. "But my school doesn't have an English budget?" you may say. That's the even better part, because there are all sorts of budgets out there that you can still use to buy teaching materials. For example library budgets, computer room budgets, junior high school budgets, board of education budgets, adult education budgets, "internationalisation" budgets, ALT budgets, teacher training budgets, staff development budgets, special class budgets, research budgets, field trip budgets, etc. etc.etc. Very often the teachers in charge will be struggling to find something to spend the rest of their cash on so they don't get any less the next year.

So if there's anything you want, ask, ask, ask and ask around some more. But do it soon, like today! The Genki English superpacks, student packs or teachers packs are great because they are so inexpensive. We've had whole cities putting in orders of superpacks for every school or sometimes for every class! You can of course ask them to buy anything you need (as long as the supplier can provide all the paperwork) as well as your Genki English.

P.S. We can provide all the receipts and paperwork, and if you're in Japan we can take orders on the phone in Japanese on 0898-48-0256 to make sure everything gets done in time. It would be a shame to let all those budgets go to waste!



March 23rd 2009 - CD9 Update
Quite a few people have been asking when CD9 will be released. Well, it's getting there, slowly! It's taken me this long to mix the CD, but thanks to PSP's Vintage Warmer I think I'm nearly there. If I get them finished this week I'll have them sent off to the studio to be mastered and hopefully we'll be able to start beta testing of the software at the end of next week. If all goes well with that then fingers crossed the CD should be out at the end of April!

It is amazing just how long it takes to make a CD, and how expensive it is! Whilst it doesn't cost the millions of dollars it used to, making a record these days certainly stretches into the thousands. So if the exchange rates stay as they are then there's a far chance the Teacher's Set and Download Packs will increase their dollar price. So if you're thinking of buying, now's the time, plus you get to download all the CD9 songs for free!




March 18th 2009 - Days of the Week Song
We had a request on the forum for a Genki English "Days of the Week" song. Well, here is is!

Members Club Exclusive Download: Genki Days of the Week MP3

It's certainly the most energetic version of a Days of the Week you're likely to hear - perfect for 5th and 6th graders!

This shouldn't be anywhere near the beginning of your curriculum, but once your kids get more advanced, like our kids in India & China or if you have to teach a set curriculum or textbook e.g. in Europe or the Eigo Note in Japan, and if it's a topic you have to cover, then we might as well make it genki and fun for them!

Split in 2

The trick is to split the days into 2 lots of four. Learning all seven is tough (if you don't believe me try learning this page) but if you split them into 2 lots of 4 with a mini game or something inbetween then it's just like any of the other vocab topics we teach. For the 8th word you can add in something extra like "today" or "birthday" or even "tomorrow".

There are picture cards online and if you've been on the fence as to whether to buy the Teacher's Set or Download Pack (and hence get access to all the extra bonus songs!) then I think this one could be the one you've been waiting for!

I'm not particular attached to this song yet so any comments, good or bad, or requests for changes then please write them up in the comments below!




March 16th 2009 - Get Fluent in Japanese
I've just written a new ebook "Get Fluent in Japanese".

It's basically a cut down version of the Success Secrets of Learning English but with a few Japanese specific examples and phrases. I'm giving it away free when people subscribe to my Learn Japanese FAQ newsletter. So If you'd like a copy, or have friends who would, be sure to tell them about it: Get fluent in Japanese Download Link

I'm particularly happy with the look of the book. After years of trying and failing to get Microsoft Word to do anything vaguely sensible or beautiful I finally found a great template. It uses the Open Office software which is infinitely better than Word, and it's free!

Hopefully I'll be able to get some other eBook projects done now.

Any thoughts on this edition 1.0 of the book are always welcome!




March 13th 2009 - Interview with me on JetSetCitizen
John Bardos has just done an interview with me on the JetSetCitizen site: Lifestyle Design Interview: Richard Graham

It's mainly about lifestyle design, but John was also interested in the story of how I got involved with this and the sacrifices and risks involved in setting up your own business. It's interesting how everyone sees me as "starting teaching in Japan". I actually started my first business at 13 and my first teaching business at 16 in the UK!

I don't often do interviews in English, but if you'd like to know a little more about what and how I do things then please have a read!

If anyone else would like to interview me for their blog or newsletter then let me know, I'll try and help where I can!



March 10th 2009 - Brand New Hip Hop Song: Better than the best!
Here's a brand new hip hop track for you: You're better than the best of the best!. As you can probably tell it is to teach comparatives and superlatives, cute, cuter, cutest etc. As with the other hip hop songs there's a free online version where students can listen to the song and click the right lyrics as they appear (perfect for any Guitar Hero fans out there and great for homework!) Plus there's also an mp3 version available with lyrics sheet if you want to use it in normal class.

Yes these are for high school or adult students, please don't go playing them in your 5 year olds class! I can see the emails of complain.

WARNING: don't play the online game if you don't want "you're the best" running through your head for the rest of the day. I'm sure most of our students don't get praised enough, so this way they can do it themselves.

Thanks to everyone on the forum for suggestions. In the end it came down to what fitted with the rhythm and rhyme more than anything else, but hopefully I've included quite a few!

Free set up for grabs

OK, there's a free set of the mp3s to the first person who can correctly write up the lyrics to the song in the comments below without cheating and looking at the lyrics sheet!

Get playing: You're better than the best of the best!



March 9th 2009 - Where are you from? Your Mix!
Sarah very kindly emailed me to say the countries had been mixed up on the printable lesson plans for "Where are you from?" Thank you very much for letting me know, hopefully they should be fixed now. (I'm always happy to hear about mistakes on the site!)

We do have different versions for different areas, for example the Thai government obviously wanted Thailand including in theirs, and the India schools wanted India (the kids go mad for it!), as well as the British Council wanting "Britain" instead of "England" for their version.

So I've just uploaded a couple of different mixes on to the Where are you from? page. They work great for catching your kids out after you've done the CD version. Just play the new version and get them to figure what the new countries are. It's great listening practice, and it's great if you have any know-it-all kids in the class.

Want your country included?

If you want a version for where you are, put a message into the comments below, any country that has more than 4 votes will get included in your own new version, only one vote per person though! : )
(You can of course get your friends to vote!)




March 5th 2009 - Motivation & Education Singapore Style
Thought you might like to see a little bit of Singapore, here's a video I made for the Location Free Lifestyle site.



The best thing about Singapore however is all the new motivation & business books I've found, plus their attitude to education. I spent a silly amount of money on books, and one of the best millionaire authors is a guy called Adam Khoo. This guy is very, very good. And what's his latest passion? Teaching English and maths!

But this ain't no ordinary English teaching
Instead of normal English lessons, Adam has taken his experience in becoming a millionaire and his method is totally focussed on motivation training and NLP for kids. This is just the sort of thing I think is so important. In less driven countries we have to hide the "I can do it!" and "Try again" philosophies inside English lessons, but in Singapore, where education is so highly prized, learning how to succeed in all areas of life is something that parents put a lot of importance on. After all if you "have to teach the test" then you might as well teach the kids all the skills to succeed in everything, not just the boring grammar or test questions!

If you're looking at teaching more motivation in your classes I'd highly recommend Adam's book "I am gifted, so are you!" Every class should be like this!


And if you are looking at increasing your school's business, getting more students or maybe starting out with your own school I'd also really recommend Adam's "Secrets of Self-Made Millionaires" book. I'm sat here with it on my desk now and it is a really, really good read. Easily in the same league as Napoleon Hill or Seth Godin but with a very nice Singaporean twist to it.

The sales page is a bit too "salesy" for my liking but I couldn't find the book on Amazon so I guess that's the best place to buy it, plus it's available as on ebook here which means you can download it wherever you are. It's a brilliant read, very motivating and I'd recommend it to everyone, whether you want to become a millionaire or not!

A genki song every day?

Being here I'm wondering if I've become too soft over the last few weeks. I've been working hard everyday, but of course it's not "working hard" it's "working smart" that gets things done. I have so many Genki English projects that I really want to get out to you guys.

I always though the problem was finding the extra time in the day, but Adam's book says "Sharing goals with other people is one of the best ways to get things done."

So I was toying with the goal of writing one new Genki song every single day, just to get all the things out there that I want to make.

What do you think, should I set that goal? Or keep at the current pace? If I did decide to do it then it would be up to you guys to keep me to my word!




March 4th 2009 - Are you finished?
In some countries students add extra sounds to the end of words (e.g. Korea or Japan) In some countries students miss the last sound off. Either way can lend to humorous misunderstandings.
Just now the waitress asked the table next to me "Are you finished?"
The reply was a confused face and "No, we're Danish!"

March 3rd 2009 - Make any flight a heavenly flight
I'm just about to head off to the airport.
Some people don't like flying, but I find flights a perfect chance to do nothing and relax, even in economy! Over on my Location Free Lifestyle site I've written up my magic 4 tips to make any flight a heavenly flight. If you do any flying at all it's really worth a read! If you have any cool tips yourself it would be great if you could add them over there.
See you back on Thursday,
Be genki,
Richard
P.S. New video on the breakfasts page!
March 1st 2009 - Genki Thai!
Want to learn Thai online for free? Genki Thai is finally here: www.GenkiThai.com Perfect for your next holiday to Thailand!

A lot of Thai materials sound really, really boring so I've made it as Genki as possible, with of course keeping the tones correct. If you fancy a challenge there are 11 games online now with a new one (and some graphics updates) to come each week.

Here this week's other updates:
Genki Spanish is the very easy Fruits in Spanish,
GenkiJapan.Net is a set of new Japan culture, food & calendar videos
Talking Parent & Child English is Look at the bubbles
LearnJapaneseFAQ is After Pimsleur, what next?
And finally my Video Lesson for the Week is from Shinjuku station.

Wow, I am working far too many sites! If like any of them I'd really appreciate any help you could give in spreading the word to other people. Either on discussion boards or emails with friends, the more people who know about the sites the easier it is to make new things and to learn new ideas we can all use in Genki English. Of course telling other people on blogs or forums about Genki English is also very much appreciated and helps us all!

Finally the comment competition winner for February, chosen by random.org, was.... Julian-K!
I think we're going to end up with people winning twice at this rate so all you lurkers out there (and regulars of course!), try commenting, it's free and you might just win!

Anyway, enjoy www.GenkiThai.com it's the next best thing to being here!



February 27th 2009 - Get Well Soon! Song
Here's a new song for you "Get well soon!"
I originally wrote it for the daughter of one of the teachers on the forum who was ill the other week. But they've very kindly allowed me to share it with all of you. Members can also download the mp3: "Get well soon! (mp3)"
I imagine it could be nice for a class to sing and or make a video for a classmate who's ill at home or in hospital.
It's not the most original music in the world, but I hope you like it.
And if you you are feeling a bit under the weather at the moment I hope you "get well soon!" - oh dear I can't get it out of my head now!
Be genki,
Richard
February 26th 2009 - Baby Monkey Board Game
There are so many cool videos of games being put up on the members' forum at the moment.

This is another one from Flossy on how to build a Baby Monkey board game to go with the rooms of the house theme. At first you are thinking "well that looks a bit simple" but watch how it all comes together at the end!




Also Roger has written a really cool "board game with no board" which sounds like one of the best games I've heard yet this year!




February 25th 2009 - Richard's Weekly Video Lessons
I don't think I've mentioned this on the blog before, but a couple of months ago I started a weekly video series for students in Japan. Most of the time I just introduce a "Cool Phrase of the Week", but this week it's an "urawaza" a trick to help you get fluent!



It's very simple really, before you go to sleep you just do the old trick of recounting what you did each day. But because Genki English is about speaking, then instead of writing down what you did, you record it onto your cell phone, mp3 player computer or whatever. After a month or so you can listen back and see how you've progressed, which is usually very far!

It's also a great use of weekly English lessons as students can write down things they don't know how to say yet and ask the teacher how to say them. As it's English from their own life then it really sticks very easily.

There are more on my "Tips & Tricks to Get Fluent" page (or here in Japanese)



February 24th 2009 - Imagination Video
Flossy has sent in this fantastic video of the Imagination Worksheets that her students have done in Austria.

It never fails to amaze me how differently every child sees these sheets, they are amazing!

If you don't have a lot of time in class (I think that's everyone!) , Flossy apparently gives them out as homework, which is a great idea. Have a try and see what your students come up with!



P.S. over on the forum CJ also came up with this great site "Heromachine" to go with the Superhero theme!



February 22nd 2009 - Animals Game
I've just uploaded another series of games to the GenkiSpanish.com site. It's proving very popular with kids especially in the States.

If you don't use the Genki English computer games in class or for homework yet, have a try of Spanish versions yourself to see how they work. But BE WARNED: you'll soon be addicted!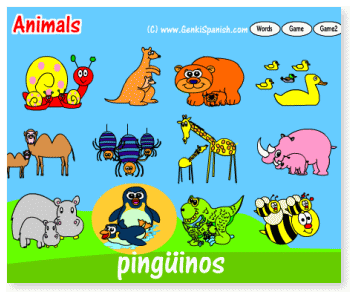 February 19th 2009 - Kindergarten Songs
It's been mostly elementary school things over the last few weeks. But requests for kindergarten ideas keep arriving all the time, so here are some great little videos from Ms. Lucky in Hong Kong. In Hong Kong you might think everyone speaks English already, but outside the privileged elite most people only speak Cantonese, hence the kids have to learn at school. Luckily with Genki English, and a great teacher in class, this is pretty easy!!

First we have "What time is it, Mr Wolf?" sometimes time can be tricky for young kids, but not here! Note how the gestures keep everyone focussed.



Next up is the Animal Voices song. Notice how the teacher says the "I have a <animal>" line then the kids just say the voice of the animal with the gestures. .It takes a little while for the song to start, but also notice how the kids pay much more attention to the fast parts than the slow parts!



And finally the classic Left & Right Very easy and great when the music is nice and loud!



Thank you Lucky for uploading the videos. And thank very much for watching, I hope you got a few ideas for your classroom. If you have any videos of your kids singing the Genki English songs or games then please put the videos online and send me the link.

If YouTube asks about the copyright then usually I give my permission to use the songs in the background as long as there are kids singing over the top (so people can't steal the raw songs from the videos!) and GenkiEnglish.com is credited.

Having your school name and URL on there is also a fantastic way for you to get new students as parents will be able to search and see exactly how fun your lessons are!




February 18th 2009 - Eat! Drink! Dance!
Here's a new "Eat! Drink! Dance!" TPR style warm up song that features only the command versions of the verbs in the "What do you want to do?" and CD2's "What are you doing?" songs. It makes the other two songs much easier to teach!

The best part is the middle where the kids freeze on the word "stop" and they can't move until the countdown has finished and the dance part comes back in. Have a try yourself, it really messes with your body!

It also makes a nice continuous curriculum thread of:

Genki Disco Warm Up -> Eat! Drink! Dance! -> What do you want to do? - > What do you want to be?

i.e. starting easy, adding little bits at a time before ending on something quite impressive.

Games & Video

Gumby has also done a great video with her kids of the "What are you doing?" song:
Over on the forum Flossy had the brilliant idea of taking this one step further and making it into a game:

1. Have some cuddly toys at the front.
2. Have the verbs mini cards at the back.
3. The kids have to pick up the mini card, say the sentence and make one of the toys do this action!

What a simple, but very cool game. Enjoy the video, or even have a go at making one with your kids!




P.S. Drew B has also sent in his Blindfold Treasure Hunt game.



February 17th 2009 - Escape the Winter with an Adventure!
If you've had enough of the cold weather, want an adventure and want to help others, I just got this info through about the latest PEPY ride adventure in Cambodia. I can highly recommend it for your Spring Vacation!


| | | |
| --- | --- | --- |
| | Looking for a break from the cold winter? Join PEPY Tours this March for an unforgettable week assisting in the construction of an elementary school combined with exploring the iconic temples of Angkor. This fourth annual Spring Break trip allows participants to go beyond the normal tourism itinerary and experience a side of Cambodia they will never forget. For more information on this trip visit: http://pepytours.com/join-the-adventure/march-2009-siem-reap-experiential-tour or contact teamleader@pepyride.org. | |
I really support PEPY because they're all very genki and I love the business model they have of paying for the development of the schools they work with by offering the tours and bike rides.

I was out there helping with some of their training last year, and here's a video I put together of the photos I took at the Angkor Wat temples, aren't they amazing!



Funnily enough I'm actually having breakfast in a PEPY ride T-shirt (thanks guys!) which is a little bit of a co-incidence!


February 16th 2009 - Colour Superhero Cards
The colour superhero cards are now online, and they are looking very good, especially the new "cook" one!

There are also mini-cards and lots of comments on how teachers have been using the song in their classroom to great success.

You can also get a sneak preview of the animated versions of the cards over on the Superhero Lesson Plan Page.


Enjoy!



February 15th 2009 - Panalee Resort
I don't mean to make anyone jealous, but here's something that might cheer up a winter's morning. It's a video I took of the hotel where I'm staying in Koh Samui. It is amazing that it is cheaper to live here than in Tokyo.

The new project I mention is really exciting. It's still a little secret but I'm sure a lot of you are going to like it, I'm trying to get all the new materials together to hopefully include as well.

One nice thing about the 2007 Thai project is that as the Ministry of Education organised and paid for Teachers' Sets for all the primary schools, none of the teachers paid for the sets they received. Maybe that's something you could ask your Ministry of Education about in your country, then you too could keep getting the latest sets for free!

Anyway, enjoy the video!





February 14th 2009 - Valentine's Chocos
Here's a valentine's chocolates video I shot in Tokyo last week. Instead of guys being pressured into buying expensive gifts for girls, in Japan it's girls who have to buy chocolates for the boys! And not just husbands or boyfriends, they have to buy them for every guy they know. I should have stayed a little longer!





February 13th 2009 - BBC: Gestures 'develop infant speech'
There's an interesting article in the BBC today about how "Toddlers who use gestures more often have better vocabularies on reaching school age."
That's good to hear! I've always used gestures in the GE songs from a Multiple Intelligences point of view, that some people simply remember things better if they have a gesture associated with them. This article seems to show gestures are useful in other ways for younger kids, which is great! Over Christmas we had a one year old staying at my Mum's house who was dancing all the time to CD3!
February 12th 2009 - Happy Birthday!


It's my birthday today! Along with Charles Darwin & Abraham Lincoln & lots of other really cool people so "Happy Birthday!" to you too.

Actually Charles Darwin & Abraham Lincoln were both born in the same year, 1809, and did you know that Charles Darwin's grandfather was Josiah Wedgwood of the pottery company fame?

Anyway, have a look over on the members' forum for a special birthday present that goes with my "Happy Birthday" picture book.

Birthday Paradox Game

I think I've mentioned this before, but with 30 people or more I just love doing the "Birthday Paradox" it never fails to get a shock reaction!

1. Teach the When is your birthday song?
2. Give the kids 2 minutes to line up in order of their birthdays, they are only allowed to speak in English to communicate.
3. If they haven't done ordinal first, second etc. then I let them get away with the American version of February 12 etc. without the "th".

Now before you start, you ask them what are the chances that two people in the room have the same birthday. Most people would say "very low". But once you try this game as long as you have 30 people or more you nearly always have at least two people with the same birthday! Even with just 23 kids there's a 50% chance. It's amazing and your abilities as a mind reader are sealed in the kids' eyes.

This game also works great with several classes racing together to see who can line up the quickest!



February 10th 2009 - Valentine's Bucket full of Broken Hearts
Gaz has been in super drive mode preparing 40 Broken Hearts game/worksheets to go with the Valentine Broken Hearts Game. He's also been super kind enough to share them, there are loads of them so be sure you have a fast internet connection!
http://www.genkienglish.net/clipart/BrokenHeartsGaz.zip (rules of the game are here)
If you're not a member yet, order the download pack and you'll get your own username and password. I hope you all enjoy the game and thank you very much Gaz, that's a few more beers I owe you!
February 9th 2009 - On the Beach, China & Your Home Town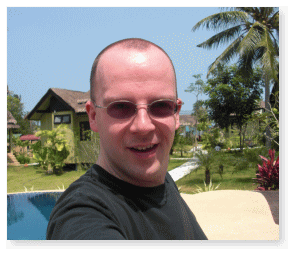 Last week I was in very expensive Tokyo working on the software for CD vol. 9 and thought "you know I could be doing this anywhere." So now I'm living on the beach in wonderful, and very cheap, Koh Samui. It's very nice and even just having a couple of extra hours of daylight makes a huge difference, not to mention the timed saved by not partying every night!

Are you in China?

I will be here for a month and then do the second Beijing workshops. These workshops will be full, but my China visa is still valid until May, so if you are in China and would like your own Genki English workshop get some friends together and get in touch.

To make it easier for you I've simplified how to organise a small scale workshop in your town or city. Instead of calculating all my travel expenses, accommodation etc. I've now made it a simple set fee of $100 per person, with a minimum of 12 people attending. Just grab some friends, find a room for the workshop and you'll be as genki as anything in no time!
Rest of the World - Time's Running Out!

I'm probably going to open this up to everywhere in the world till the end of 2009, so if you can get a group of friends together where you live then please get in touch. I'll probably end up losing money in some cases, but if it costs more than $1200 to get to where you are then it's probably such a cool place that I'd want to visit anyway! The regular fees will still apply for large conferences and speeches.

But get your offers in soon, with all the bigger projects coming online I want to get as much travelling done as I can this year, as I won't be able to continue to do it for too much longer!



February 4th 2009 - I want to be .. Game + New Photo Cards
Nigel has sent in a great game based on the Pink Fish game that perfectly links "What do you do?"with "What do you want to be?"

1. Put several jobs picture cards, face down, at one side of the room.
2. Put another set of cards on the other side of the room, again face down.
3. Put the kids in teams.
4. The front person from each team races to the first pile of cards.
5. They choose a card and say "I'm a ...." plus whatever is on the card.
6. Then they rush over to the other pile of cards pick another and say "I'm a ...." + the first card, then "I want to be a..." plus whatever is on the second card.
7. Two points for saying both phrases, an extra point for being the fastest team to do it and an extra bonus point if both of the jobs match!

It's a great way of getting kids used to joining sentences together and is also very useful for introducing other tenses in a simpler way.

There are picture cards for the "What do you do?" theme and I've also just added more cards to the Photo Real Jobs cards for a grand total of 47. You can find those on the right hand side of the "What do you want to be?" page.

There are also the latest demo versions of the "What do you want to be?" picture cards. What do you think?




January 30th 2009 - Academic Research: Genki English really, really works
Of course we all know Genki English works great because we see it every time on the kids' faces. But especially on the hard days or when it seems like somethings will never sink in, or when head teachers or boards of education are grilling us, it would be great to have some solid numbers to show them. Luckily we now have some and they are looking astoundingly good!

Background

Because the numbers of students for the India and China projects are potentially so huge they are testing in local schools first to make sure the risks taken in putting in something so different as Genki English are worthwhile. If by some strange set of circumstances Genki English didn't work in considerably improving the kids' speaking ability then it's better to find out about it earlier rather than later!

So a team led by researchers from the University of Newcastle in the UK (a member of the Russell Group, I guess the UK version of the Ivy League) tested hundreds of kids before starting Genki English and then again roughly 6 months later to see how the children's' scores in a speaking/listening test had changed.

Preliminary Results

I hope the results will be published in the future, because I just got to see some of the preliminary results and they are hugely positive. The introduction of Genki English looks to have really, really improved the children's abilities considerably. It's so nice to see all the graphs moving upwards and to the right! Needless to say I'm very, very happy about it. It takes away so much stress and me feeling I have to prove things all the time. I feel so much more secure and can now get on with the job of improving things even more.

Confidence & Enjoyment & You!

The next step is to try and look at the effect Genki English is having on "confidence, enjoyment and satisfaction of teaching"
which I'm hoping we can ace as well.

Thanks to everyone for your support throughout these projects and if any of you from other countries and schools have any anecdotes or comments about the effect Genki English is having on your students please, please write them below.

Now I want to get even more teachers to know about and enjoy teaching using Genki English!




January 29th 2009 - Genki Man B&W A4 Cards
The new I'm a superhero! I can... song is proving immensely popular. We're still designing and testing the pictures to go with the song, but I've had requests for the black and white outline pictures that I've been using so far. So here they are, click on the images in the right of the I'm a superhero! I can... page!

They do actually have a charm of their own.


January 28th 2009 - Can you speak...? A4 cards
I'm currently testing some ideas for A4 cards to go with the new "Can you speak English/French/Chinese etc." theme. Two great ideas over on the members forum were to add in the script for each language and to try and include every country that uses that language! As you can tell below it produces some amazing results and should spark a whole lot of interest as well as let the kids know how useful English is as it can be used in so many places.
I've used Wikipedia (which is hardly a reliable source!) and the CIA World Fact Book (which hopefully is!) to include the countries that have the language as either an official or de-facto official language. But if you spot any mistakes with countries that should or shouldn't be there, or indeed with the flags or script then please, please let me know. The last thing I want to do is to offend anyone! Although I have a kind of feeling that will happen somehow.
I'm guessing 汉语 is the better than 普通话 for Chinese, but what about Korean, do you think I need to include 조선말 as well? I guess maybe seeing as the North Korea flag is also there? I'll be checking myself but if anyone could ask friends who could give an opinion it would be great!
There's also a printable PDF version for members.
January 27th 2009 - Barack Loves You
Here's a great quote I just read in Barack Obama's "The Audacity of Hope" I wish all politicians would write books before they get into power, this guy is amazing. Anyway, here's your quote for the day:

"Recent studies show that the single most important factor in determining a student's achievement isn't the color of his skin or where he comes from, but who the child's teacher is"

- Barack Obama,

It's nice to have the president on your side!



January 25th 2009 - Best Ever Tokyo Gig
Yesterday I flew back to Tokyo for a huge book fair in Tokyo. I used to do loads of these but stopped for a few years as a) everyone already had all the CDs and b) there's not really that much you can do in a hour. But seeing as I've spent so much time abroad last year there were a few people in Tokyo who'd never seen Genki English live, so I figured I'd give it a go. With now having the main "How to" workshop online as a video i.e. everyone knows the basics, it's quite possible to quite a lot of new stuff in an hour!

Symposium - slow start...

It wasn't just me on the venue, there were presentations on all day, sometimes 3 at once. Things started off with a symposium about the future of elementary school English in Japan. I figured I'd better sit through that. But they were just going through how many times the government have promised to make it compulsory and and then decided not to at the last minute.

All this going back 30 years.

Luckily things went very quickly uphill from there!


Mini Workshops

As there were 900 people attending today, and none of the rooms could fit that many people, all the publishers had 15 minute mini workshops throughout the day at their booths. I wasn't sure how this was going to work, and I didn't have a big sound system, so figured I'd just do a few games. And it worked really great, sort of taking up the whole floor space! We did the Nemo game, mingle and Harry Potter in the first session. The other publishers also had some really great stuff, and the bite size 15 minutes really made picking up new ideas really easy.

Then just before my second one I'd been having a great reaction from the Trick or Treat song so I figured we'd try the new Winter Clothes song. Even though it was really quiet (just my laptop's build in speakers) everyone loved it, especially the few kids at the front! Then we finished off with the Bargaining Game. That's a new favourite song!

Usually I don't have time to do games in very large rooms (just moving the chairs takes ages!) but it was good to do them today. I think it was also good for the teachers to see that although I'm really genki when introducing the game, I just then pull back and let them get along with it on their own. I get a rest then! The only tricky bit was when we didn't do the songs first they didn't really know what English to use. But I guess that's fair enough and shows how important the songs are.


Main Gig - Genki Man!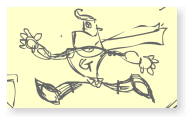 We're working on the
superhero cards right now!
Then it was time for the main gig! I was now in the big room (packed to capacity) with a big new sound system and everyone was totally amazing. I really, really wish I had videod it, you'd love to see it. Actually did anyone who came video it? Right from the start everyone was laughing at the jokes and really joining in. It was also amazing that I could do it all in English and everyone understood, plus everyone was really into the pro rules part about being the best teacher in the world! I guess having a load of fans there makes a big difference, so thank you to everyone for being so fantastic!

Content wise we did Genki Disco Warm Up, followed by a brief self intro and Genki English rule number one: I can do it! Then I wanted to show how to teach "I can do it" Usually I'd use the "I can do it" song, but of course now we have another choice, the Genki Man Super Hero song!

It went down such a storm, it was amazing to be in the room with everyone singing "I'm a superhero" whilst doing superhero style poses, everyone was in tune and it sounded so, so good.

One good thing was that when I asked the teachers "Can you fly?" they all said yes! Bad teachers always answer "No, of course I can't fly". They are thinking too narrow and missing the point of "I can do it!" The correct answer is "Yes, I can!" I know perfectly well because yesterday I was in Amsterdam and I know I didn't walk to Japan, I flew! "Yes, I can" doesn't always mean taking the straight line somewhere, it means think outside the box and see the problem from a bigger angle where you can often find a new way of doing things.

Can you speak...?

Then I wanted to show how the curriculum builds on itself by taking an idea from one theme and adding to it in another. So in Genki Man we have "I can jump/swim/ etc." which I then used to lead into "Can you speak...?" It's a very simple jump to make, but this is such an important phrase. I lost count of the amount of teachers today that said "sorry, I can't speak English". Dude that's where you are going wrong! If you say or think that, that's what happens, you can never speak it well. I didn't ask "Are you fluent?" I asked "Can you speak English?" and if you can understand the question then answer is "Yes!" That's the main point of this song, the kids answer "Yes, yes I can" a total of 16 times. Is it "mind control"? Well, yes! If you say yes to something 16 times, and have the teacher getting you to sing it louder each time, then it pretty much sticks in your head. Then in the verses I got the teachers to answer honestly to questions such as "Can you speak Arabic?" which really brings out contrast between knowing nothing about some languages, but actually knowing quite a lot of English, which is a great confidence boost!

India and China

Then I talked a bit about India and China and how we're doing things there, and especially how good the teachers over there are! After a morning of "English is too difficult" it was good to see that in other countries they are just doing it, and those are the people to compete with. It was also great timing that the university sent me the first set of results from the India schools showing great improvement with the kids using Genki English. It's always nice to have posh graphs that show all the data , especially from a prestigious university, as well as just talking about it!

Invest in yourself

It was nearing the end, but the room was buzzing. I finished off by talking about the Superpacks (the Superpack is the international Teachers Set but with extra Japanese DVDs) and the fact that buying it is simply investing in yourself. You don't get any money back from the banks right now, shares probably aren't going to rise that much, but spending a couple of hundred dollars to learn new skills is something that will always be useful.

Save trees!

It also helped to show all the support material in the Owners Club that you get with the Superpack or Teachers Set. All the other publishers had big booths with manuals and cards etc., but with Genki English if you printed out everything in the Owners Club it would be huge! Luckily having it all online for members saves a lot of trees! And actually I was thinking that as the CD Sets are so big, there's a lot in there, the download pack is probably the way to go for the future to cut down on the packaging even more.

Sold out!

Luckily for today we had such a great room full of teachers all ready to give their best, then they ploughed out, straight to the sales area and we completely sold out of all the premium Superpacks, a huge great big pile of them just vanished, it was like a rugby scrum! We still had a few normal Superpacks left without CD7 & 8 in them, but everyone wanted all the CDs. Which is great and might mean I can look at doing some more bookstore presentations in other cities, because if people buy, the bookstores are happy to organise things and it pays for all the hotels and flights. So get on to your local bookstore and they might just organise something!

Thank you very much for everyone who came, Julian-K was there with his crew (always good to put a name to a face!), there was with a very genki teacher from a school which promises fluency in 3 months (that's just the sort of school I like, so I'll find out more about them for you), I also met Shane from Shane's English schools who has probably one of the biggest chains in the world, and lots and lots of other amazing people who really got me back to being Genki about Japan and realising that even if the government won't pull their finger out and catch up with the rest of the world, the teachers on the ground are really, really flying high!




January 20th 2009 - You can do it
For the past ten years I've been preaching that the very first thing you should teach is "dekiru dekiru dekiru" - You can do it! I've been ridiculed and criticised for it. "We should be teaching grammar and vocab, not that sort of nonsense", "I'm not wasting time on that in my classes.", "I've got more important things to teach"

At workshops I've been saying we should prize every single kid in class. There's no such thing as a "bad student". You never know that the shy little kid in the back might just be the one to go on and visit the moon or cure cancer or become the president. The reaction has often been "I'm not paid to teach that", "these kids will achieve nothing", "my kids are just farmers", "stop giving students false hope".

Today proves that there's no such thing as "false hope".

"I can do it" is the first thing that everyone should learn. It's just as valid for a child in a class or now the most powerful man in the world.

And if they don't get there the first time, you just use the second rule "losing, just means try again."

These aren't things that waste time in class, these are the fundamental cores of education, of every class, of every lesson that we learn. That whatever we set out to do, believe in 100% and try without stopping are the the things that any of us can achieve.

I'm so happy that today, maybe for the first time in history, that this has been proved beyond all shadow of doubt.


| | |
| --- | --- |
| Genki English Rule Number 1 : I can do it! | |
January 19th 2009 - 15% discount this Sunday
Want a 15% discount on your Genki English stuff?

I've just heard that apparently Nellies, the bookstore who are orgainising the bookfair where I'm presenting on Sunday will be offering a whopping great 15% discount for sales on the day. We'll be having Superpacks available there (the Superpacks are the full teacher's set but with an extra two training DVDs and a card game pack in a funky yellow box) plus "homepacks" (sets of student packs with a free mini-cards book). Plus there will also be CDs7 & 8 available with 15% off and of course no post and packing!

I'll also be having an hour long presentation from 13:25 - 14:15 where I'll be doing lots of new songs and talking about the India & China projects. Then I'll have mini-presentations at the Genki English booth at 12:15 – 12:30, 16:00 – 16:15 & 16:30 – 16:45

The best news is that the day is completely FREE to attend! And it's probably the only workshop I'll be doing in Tokyo that's open to the public all year. So please come along and bring your friends.

You do have to register to attend, just pop over to the Nellies site to get your name on the list!
(Note it says the "symposium is full", which it is, but the rest of the workshops and events are still open)

See you on Sunday!


Date: Sunday, January 25th, 2009 10:00~17:00
Venue: Japan Education Center (7F, 8F)
Address: Hitotsubashi 2-6-2, Chiyoda-ku, Tokyo-to, 101-0003

3-minute walk from exit A1 of Jinbo-cho station (Toei Shinjuku Subway Line, Tokyo Metro Hanzomon Line)
5-minute walk from exit A8 of Jinbo-cho station (Toei Mita Subway Line)






January 17th 2009 - Want to be a rockstar? New Jobs Song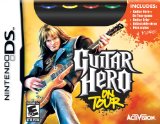 I originally wrote the What do you do? occupations song in the present tense. The idea being because from a careers education point of view saying "I am …" is much stronger than "I want to be a …" Unfortunately not everyone has caught up with that idea and "What do you want to be?" is still the most popular phrase!
So not wanting to disappoint I've been working on a new "I want to be a …" song. And it is rocking! It's still in the demo stage, but you can download a fresh from the oven mp3 on the members forum.
This being Genki English of course you can also have input into the song. You can fit 8 words in the song and I've chosen the ones below for the demo. But if there are any others that you desperately want to see included instead, please suggest them in the comments below and you never know they might just make it into the final version!
Here's what we have so far:
I want to be a rockstar
I want to be a baker
I want to be an artist
I want to be a vet
I want to be a dancer
I want to be a florist
I want to be a baseball player
I want to be a superhero
January 15th 2009 - Who's hot... right now?
In response to yesterday's "Teaching I/You/Him/Her" post, David wrote "there are just not that many foreign celebrities that all of the children know!" I too was surprised at this when I first started teaching abroad. In Japan it's mostly comedians or Japanese singers, in India it's cricket and Bollywood stars who are all the rage.
So your task for today…. who's popular right now with your students? (either international or even better, local)
It would be cool to make a list for different countries. One easy way to ask the kids is to use the favourite theme or have a look at the their books, pencil cases, bags etc. I'm sure it would help a lot of new teachers to add a bit of sparkle to their lessons!
Lady Gaga is certainly the most popular in the UK (and US?) at the moment!

January 14th - Teaching Me/You/Him/Her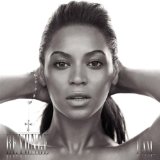 Over on the member's forum I've just uploaded a demo of a "Look at me" song for practising me/you/her/him.
These can be a little confusing for the kids, especially if they are said the same as I/you/he/she in the kids' native language.
The (genius as always!) teachers on the forum have come up with a great solution, use celebrities! e.g. Carol came up with a survey such as "I like Beyonce. Do you like her?" Yes I do/no I don't etc. and Yumiko has come up with a full game to practice them. There's more on the forum. (If you're not a member yet, just order the download pack or teachers pack and you'll be able to join us all!)
Using celebrities also works really well with the What do you think of…? theme, especially with tweens or teenagers. And "I like me/you/him/her" features in the I like animals song.
January 11th 2009 - What high school kids want
Here's another "Try it yourself" video to try learning another language in the genki way. It's the Where are you from? song but in Japanese.



For High School Students?

The nice thing about YouTube is that we can see the students' comments directly. If you don't speak your students' own language fluently, it can often be easy to misread their reaction to things. For example thinking that materials are too fast or too slow, or mis-judging which ages different things can be used for.

Which age group do you think this video would be most popular with? According to YouTube it's most popular (over 40%) with high school students aged 13 to 17. Yes, high school! And if you look at the comments, here are the sorts of things they are saying about learning like this:
January 9th 2009 - Do you speak...? Song
"Do you speak English/French/Chinese etc." is an important phrase, especially when you get stuck. So over on the members beta test forum I've just put up the new "Do you speak English?" Song. I wrote it in France last year, and just finished the recording this afternoon and I think it sounds pretty good! What do you think?

The full lyrics are:

Can you speak English? Yes, yes I can.
Can you speak English? Yes, yes I can.
Can you speak English? Yes, yes I can.
Can you speak English? Yes, yes I can.

Can you speak French?
Can you speak Chinese?
Can you speak Spanish?
Can you speak Japanese?

(Repeat Chorus)

Can you speak Arabic,
Can you speak Russian,
Can you speak German,
Can you speak Korean.

The reason for including so many countries is so that the kids not only learn "Do you speak...?" with their own language (which is super useful and I hope I've included yours, apologies if not!), but kids also get the contrast between English where they speak at least a little, and say something like say Russian where they may not know nothing at all. Putting your language abilities in contrast like that really helps your confidence with your English speaking, it's a huge confidence boost.

If you want to try it out in class, head over to the forum and download the mp3. If you need country flags then Wikipedia is probably your best choice e.g. Spain for Spanish.

I am wondering which flag to use for Arabic though. Maybe Saudi Arabia? Is there a more appropriate one?

The song fits in well after Where are you from? and probably before I can do it and Can you kick?

Anyway enjoy the song, and let me know what you think!



January 5th 2009 - Happy New Year Song!
I should have recorded this song over Christmas, it's been so difficult to get a happy sounding recording with everyone being so depressed now all the festivities are over!

So to make sure that doesn't happen in your lessons, and to get everyone really happy right from the start, here's the brand new Genki English "Happy New Year" song! There's an animated demo on the Happy New Year page plus of course there's a downloadable mp3 version for members. (Make sure you do download it this year as next year it'll only be available as a paid for song.) As usual if you're not a member then the download pack is the quickest way to join us.

Happy New Year is a great phrase to teach in the first lesson in January, as you not only get the greeting but also 3 very useful English words. And you can also use the song for Chinese New Year, or even Thai New Year, I guess.

Check out the song, it'll certainly liven up your first lesson of the year!



January 4th 2009 - 2009 Printable Calendar
By popular request the members' club calendars are back with a new 2009 version - the year of the cow!

I was planning to jazz them up a bit this year, but I'm a little behind on things at the moment (I'm trying to get the new Happy New Song ready for you!) so I've just changed the dates and kept the same pictures for this year. I hope you don't mind.

This year the lunar (i.e. Chinese) New Year is in January. So I think I'm right in thinking it's OK to have the cow on the January picture for you guys as well, yeah? Last year I had to make two versions, one for countries where the zodiac animal changes in January (like Japan) and one for where the animal changes in the lunar new year (like China) which last year was February! Thanks to Nigel for pointing that out.

Here's to wishing you a very Genki 2009 wherever you are!




January 1st 2009 - Review of the Year
This certainly has been an exciting 12 months. In 2007 I was getting a little frustrated with government school bureaucracy and "boring is fine" status quo. But this year was totally different, I added more countries to the list, lived in Italy & produced a lot of new materials. The best thing for me has been getting involved with the schools for low income families in Asia, and hopefully next year, Africa. That really showed me how Genki English can work so well, and for all kids whatever their income level. That has really enthused me this year, and made all the hard work and late nights worthwhile. Anyway have a read of everything else that made up 2008...

January - Portugal

This month was mainly computer work so I hired an apartment on the Algarve, (the advantage of still being homeless!) and learned a bit of Portuguese. The Algarve was nice. Not too hot, but sunny and really, really cheap. Materials wise you had the Islands Games worksheets, photo real flashcards, spaghetti worksheets, phonics posters & hiragana worksheets. There was also the new year Genki Diet.


February - UK

The website talked, we had some dice, the first Baby Sign Language Song, how to teach ... I want which lead into how to teach I want to be a ... After the success of the songs on YouTube I uploaded some Genki English song videos. The new "Team Taught Pizza" came out and I uploaded video of the first 10 minutes of my demo class. This proved to be a wise move as a lot of people saw it can got in touch, included the lady in charge of the India and China projects.


March - Italy
I was in the UK recording songs and I also went along to the Primary Languages Show and I mentioned about the free printable village and 100s of free menus. We also had some Junior High Worksheets and I brought out my Teacher Training DVD in Japanese.

Then it was off to Italy and a tip on speaking Italian. I had some things about writing stories and the low dollar meant the CD sets were incredibly cheap (they still are!) Flossy sent in some great games along with her review of CD7 And ALC press also extended my monthly magazine column for another month. We had the Alphabet in 20 words, the Indiana Jones game (shame the movie wasn't so good!) & 20 tips to get motivated and genki + some nice words & the weather game.


April - Sweden

We had really famous celebrities singing the Genki English Greatest Hits and ideas for teaching Whose is it?. I also had a bit about why songs are much better than chants and the Japanese government released their new curriculum with the horrible Eigo Note (although at the time I seemed to give it the benefit of the doubt!) There was first lesson advice, subjects and days of the week and I made some new "how to " videos and took a day off in Pompei. There were more free phonics worksheets.

Then the exciting parts all started with my trip from Rome to presentations in Swedish Lapland. There I had the busiest day of the whole year and got a day off in Stockholm. Why is Sweden so good at English? I asked.


May - UK

May I made the mistake of buying an Xbox 360 to play Grand Theft Auto, although it was only because I was waiting for my India visa to come through. Honest ; ) I did get CD8 finished, got some more card games for you and another Indiana Jones game I also popped along to the Big Sheep, Little Cows farm for some lessons on kid control and I explained why everything should be super! incredible! fantastic!


June - India

My visa came and it was off to do workshops in private schools for the poor in India with posts about Indian Schools, tough days and much better days and being honoured to have the chance to help teachers of some of the poorest kids you could imagine.

In complete contrast I then had an afternoon in Dubai whilst changing planes for a Ministry of Education sponsored series of workshops in Osaka, Japan. I also brought out the Gestures & Actions DVD whilst I was in Japan (for just a week!)


July - Summer Tour

July started out in the UK (it was my mum's big birthday). The Genki CDs were in High Definition, the Mary had a Little Lamb became far too popular on YouTube and I was asked about doing a PhD. Then it was the start of the now traditional Japan Summer Tour. I stared out in Seigakuin University with a ship called Japan and got invited by one of the big American cable companies to have a chat. We had some nice ideas from a prof in Hokkaido and I was living in Tokyo for a week. Then it was off to Mie (with Techno Toilets!) and a week's workshops in Okinawa. CD Volume 8 came out, yeah, which is what I'd been recording in Portugal and Italy. I also introduced the Do flowers fly? video which made the teachers cry.

August - Japan

Gorgeous blue skies in Okinawa, then a trainer from Hong Kong came out to join the Japanese teachers in Ehime and a bit of sight seeing. Then Kagawa, Tokushima (with the famous dance) and Akita, where I travelled on on the Obon holidays, before a demo class for 600 kids and a workshop in Hokkaido. Where they also had a brilliant touch screen TV. Then back to Kagawa for another huge workshop. Then to Okayama, which was a total disaster then was really good.

September

No travelling, just computer work with new mini cards and your requests and my top 3 lessons and anyone can learn a language with the late great Michel Thomas. And you could now comment on the blog! I did a video FAQ series of all the questions that had come up in the Summer tour and I introduce the song that all kids in Japan were singing, the Ponyo Song. Todd wrote about the power of try again, we had Mr Rabbit Magic and Chinglish. I also launched Genki Spanish, we had games for grannies, I put my whole beginners workshop series on YouTube for free and did a video on how to get a job in Japan. There were more crosswords, dominoes and Wordsearches + days of the week, teaching tips for numbers, and the teaching 2& 3 year olds got a troll and some very kind words of support. I also did a Japanese version of the How much? song, David Nunan had some things to say about the critical period, Tim Ferris talked about why language classes don't work and I introduced the pirate song.

October - Cambodia

Before I set off on the road again, and thanks to a suggestion by Rosebud and an inspirational trip to universal studios, Halloween was the order of the month with the Apple Bobbing song, Halloween Song video & Crosswords, and the new Trick or Treat song, plus the Phonics and Funk Vocab Builder and some ideas from Eric Kane.

Then I was back in India, checking how the teachers were going on with an interesting evening out, and some amazing teachers in India, poverty to success, why rote learning is appalling, why people are the key and the man with no feet.

Then I was off to Cambodia with a day off in Angkor Wat, and day 1 & 2 of workshops and using the XO $100 laptop.

We also had 1 billion students use Genki English.

November - China

A quick trip to Bangkok, where the British Council had my video on their wall before the shock of just how bad things in Japan can be! Power Teaching proved to be popular, as did the dominoes, the 2 new songs and Fred Jones.

Then I was invited to the University of Newcastle in the UK to give a lecture on Education Policy and Entrepreneurship for Development. I was eating "Lapin" in France, before jetting off to more workshops in Beijing. Where we had teaching in China, day 1 highs, day 2 blues day 3 highs

December

We started December on the Great Wall of China (and birthday eggs) then went into Christmas overdrive with the Gingerbread House and Snowman songs, what colour is Christmas, where are the Christmas presents and finally our Christmas Card to You.


Wow, that has been a long year! But long in a good way that so much got done. Seeing the teachers in India, China and Cambodia really helped spur me on. It was so good to see the eyes light up on such grateful teachers. Finding out that not only is being an entrepreneur a practical way to do this, that it might be the best way of all was a real eye opener for me.

And I'm so impressed with the community of teachers here online and in the forum. You've really made logging in in the morning a pleasure for me. Sometimes I've put ideas up here that I never would have thought would work, but with your input & feedback I think we've made some really special things this year. The teachers in all the workshops certainly thought so. I've no idea what 2009 will bring, I certainly had no idea 2008 would be like that, so I thank you all and look forward to working with you all in the coming year! Let's see what it brings...


======================================




Click here for my diary September - December 2008
Click here for my diary April - August 2008
Click here for my diary January - March 2008
Click here for my diary November - December 2007
Click here for my diary September - October 2007
Click here for my diary July, August 2007
Click here for my Diary April, May, June 2007

Click here for my Diary January - March 2007
Click here for my Diary August - December 2006

Click here for my Diary March - July 2006

Click here for my Diary January - March 2006
Click here for my Diary October 2005 - December 2005

Click here for my Diary April 2005 - October 2005

Click here for my Diary July 2004 - Apr 2005

Click here for my Diary Jan - June 2004

Click here for my Diary June - December 2003

Click here for Richard's Diary Jan-May 2003
Click here for Richard's Diary 2002!


Sign up to get my top tips, games & hints via email!



Copyright (C) 1999/2019 by Richard Graham www.GenkiEnglish.com

@