! ESL EFL English site for elementary school kids, with free MP3 songs, games and teacher training >
Richard's Diary!
Take any problem in the World and it's invariably caused (or made worse) by a lack of education. Too many kids hate school because it's too boring.

The aim of Genki Learning is to have all subjects in all countries taught in a fun, engaging and effective way. There are already a few million kids benefiting from this, and even a whole country where the government has put it in all their schools. But there's still a long way to go!

While I'm on the road you'll hear about my travels & workshops, and when I'm doing studio work I'll keep you up to date with ideas, updates to the site and some of my favourite teaching resources. So if you want to find out what's it's like behind the scenes or how & why I do what I do or even if you're just nosey or a bit bored, have a read.

I'll update the diary as often as I can, so keep coming back. And of course whilst I'm away, the office staff are always ready to send off your CD orders just as soon as you send them in!


Subscribe in an RSS reader - Previous Entries are here

---
September 29th 2009 - Halloween Videos
Thanks for all the comments yesterday, today it's the turn of the Halloween Song to get some videos!

Here's a video of the song in action:


(WARNING: don't press play unless you want the song in your head all day!))

And here's the Halloween Version of the Harry Potter game in Japanese but with English subtitles!):



If you can't see the videos then check out the main Happy Halloween page at http://genkienglish.net/halloweensong.htm

Plus of course don't forget the very scary Trick or Treat and not so scary Apple Bobbing videos!


September 28th 2009 - Brothers & Sisters? Videos
Thanks for the requests sent in to my shout out on Friday. I managed to get quite a lot of games and songs videos shot for you this weekend. Here's the first one from CD7 and the Download Pack: "Do you have any brothers or sisters?"

First we have the song with the gestures and claps:


Then the Brothers and Sisters version of the mingle game:



If you can't see the videos then check out the main "Do you have any brothers or sisters?" page at http://www.genkienglish.net/brotherssisters.htm

Do you find having videos like this useful? Would you like me to film some more?



September 24th 2009 - Irregular Verbs Grammar Song now in Hip Hop Pack
Leslie wrote in to say that she loves the Irregular Verbs song but didn't want to buy the whole Download Pack to get it as she only teaches high school students.

Fair point. So I've just added the Irregular Verbs song mp3 as a free bonus into the Advanced Hip Hop Pack.

As I wrote last year I really don't like teaching grammar like this, but it's apparently proving really good at drilling all the verbs into the kids' heads!

The Hip Hop set is only $11.99 so it's a bit of a bargain with all the other songs, workbooks etc. you get, so if you're only teaching in high school then I'd say pick a pack up. Your students can of course access the online version for free, and if you're teaching kids as well then an investment in the main Download Pack also gets you the song!

Are there any other grammar lists/topics that your kids have to study and would like making into songs?



September 23rd 2009 - Harry Potter Doctors
just got reminded of a really good variation of the Harry Potter game!
You simply play the game as usual, but this time instead of using "What are you doing?" you link it in with the Doctor, Doctor Body Parts lesson.
1. So this time the Voldemorts catch the Harry Potters and say "Your …. hurts" e.g. "Your arm hurts"
2. Then the harry potter holds this body part!
3. When the free Harry Potter comes along they ask "Are you OK?"
4. Then the reply is "No, my …. hurts!"
I tried this out a couple of years ago and it works really well, especially with older kids. Have a try and see.
Or you could try the Halloween Harry Potter version to go with CD6's Happy Halloween Song.
Or if you're struggling with Teenagers or Junior High kids you might want to look at the Teaching Teenagers: The Harry Potter Effect - it might help you understand a touch of where they are coming from!
September 22nd 2009 - Numbers 13 to 32 Minicards

Sussie made a request over on the members' forum for mini cards for the numbers right up to 32 to go with the 13 to 32 Numbers Song. Thank you for the request and here they are!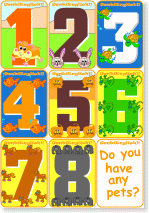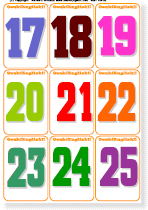 September 16th 2009 - Top 50 ESL Games eBook!
The Top Ten Games eBook (which can you can get free by subscribing to this blog) has proved really popular with 1,000s of downloads.

Over on the forum I was asked if I could make another book with many more of the Genki English games. Well, here it is my Top 50 Games eBook!

It's chock a block full of all my favourite games, and whilst they are not all as effective as the main games I introduce in the Lesson Plans Book, they are all really fun and almost guaranteed to brighten up your students' day!

I was considering making it a paid for download, but then figured I might as well put it in the Owners Club for you. If you do appreciate the work I've put into it then please tell a couple of colleagues about Genki English and that would make it all worthwhile.

This is the first draft and I haven't had it proofread yet, so there might be a few mistakes or if there are any thoughts or things you'd like to see added or changed then be sure to write it in the comments below!

What do you think?


September 15th 2009 - Skeleton Body Parts Minicards
I had this idea today of using the Genki English skeleton, from the Trick or Treat song, for some basic body parts. So I've made some mini cards up for you.

What do you think?

I have a feeling there might be a song in here somewhere...???

UPDATE: I just remembered where I got this idea from, the "Pesky Hound" game from the Halloween Ideas page!




September 12th 2009 - Shiga Workshop
Today was a workshop in Shiga organised by Margit, who many of you will know from the blog comments and forum. She also brought along some of her owners' club materials, including some very cute super-mini cards!



We had around half the teachers as primary school teachers and half the teachers who have their own school that is a famous franchise. So the primary school teachers were mainly looking for how to jazz up the Eigo Note and the other teachers were looking for ideas on how to enliven their normal classes.

If you already have a set curriculum...

If you have to teach a set curriculum like this, my usual recommendation is to simply take the target theme from the materials you have to teach, but then introduce it using the Genki English songs & games. That way the kids actually learn and can use the English so then you can go back and do the often drier exercises from the textbook with ease.

Of course ideally you'd use the Genki English curriculum because that's based on what the kids actually want to speak, which is much easier to teach!

Content wise we did Disco Warm Up, String Game, Sticky Fingers & Nemo to go with Under the Sea, Wie heisst du?, Genki Korean plus lots of education theory, how to really motivate the most shy kids and a touch on how to discipline the not so shy kids!

It was a great day and thank you to everyone for all the great questions!

My next workshop is in Okinawa on the weekend of the 26th/27th so please come along if you can, details are here:

And today's workshop was on the shores of the beautiful lake Biwa .....




September 9th 2009 - Free ESL eBooks
In a bid to try and make the site easier to use I've collated some of the best worksheets and quizzes from last year into individual ebooks. I think the most popular one with you guys will be the Black & White MiniCards eBook which (I hope!) is now up to date with all the CD9 and a few CD10 themes as well. You can print them from this post here or from the members' page.

The idea is you can print them out and keep them on your desk to use whenever you like.

More to come soon so please keep tuned in or get your Download Pack or Teacher's Set order in today if you're not yet a member!

Plus don't forget the free Top Ten Games eBook that you can get by subscribing to the blog - use the box to the right here, or at the end of the message for email subscribers. (Hopefully there will also be a Top 50 Games ebook available soon!)

August 20th 2009 - Superhero Kids!
The proof of the pudding is in the eating, so the teachers wanted to see how GE really works with real kids. We had about 60 from every age from 6 weeks to 6th grade! (We set the minimum limit as 1st grade, but of course parents always lie to try and get their little darlings in!)

For over 100 kids I'd always only recommend doing just the songs, the games take too much controlling unless you have fully trained staff. But 60+ was just about manageable. So after doing the Disco Warm Up and Rock, Paper, Scissors (the biggest GE song in Japan!) to get the Genki English rules learnt:

1: Dekiru to omoeba dekiru - I can do it!
2: Makeru no imi wa mou ikkai - Losing means "try again"!

... I did the Superhero song as a full real lesson, because after all these kids hadn't done any of the English in it before.


What do you think?

First of all I tell the kids about my friend Genki English Man, who is a secret super hero. The kids love this!

Then I ask them what super powers they think he has. This is always a great idea for any theme, rather than you running through the materials from the song, you ask the kids what pets or colours or animals or foods that they like. Then if they hit upon something from the song you teach it, otherwise you have a great list of vocab to teach in the next lesson.

Yes, this does mean you need to speak the kids' language - but a great language teacher should always be able to teach themselves their students' language ; ) (Or you could try Genki Korean, Genki Spanish, Genki Thai, Genki Japanese, Genki German etc.)

Asking the kids what vocab will come up really builds up rapport with the kids, and just like getting them to think of their own gestures, it gives them an investment in the song as it usually contains the words they came up with (because asking kids what they want to say is how I wrote them originally.) They also come up with some other cool things, one girl today said that she thought that if a ghost appeared he could chase it away - wow, 25 years later and the Ghostbusters are still popular!

All in the details...

As usual with the Genki English pictures it's the details that grab the kids' attention. Just like the single fish in the swimming pool in Where are you going?, today it was the Superhero falling in the "jump" animation, the never ending climb and the sack full of carrots in "cook" that got their attention, got them laughing and hence the class was super easy to control. Some teachers think the GE pictures are a bit weird, but as we say, GE isn't tested on animals, it's tested on kids!

Dinosaurs...

Once we'd done the song, getting them really loud and with great body posture, I decided to do the Dinosaur Danger game with the Superhero vocab i.e. you hold up a card and they say "I can ..." but if it's the dinosaur they run!

The best bit here was that they didn't know all the vocab yet. Things like "I can jump", "I can fly", "I can cook" etc. are dead easy, but things like "swim" or "hide" take more time. But that is the point of the games, so that they can practice and learn the words they don't yet know properly. If they knew all the English perfectly there would be zero point in doing the game!

We actually finished with 5 minutes left so I quickly ran through the Thank You song and just as last year, they were amazing!

So then a great lunch and out to meet a TV star.....



Japanese TV star Heart Kun, named after the natural markings on his back!

Then being seen off by 5 very beautiful ladies before my flight back to Tokyo, where I'll be over the coming week...

They also had some of the Genki English Flashcards on display today, there are far too many of them!




August 19th 2009 - Makings of a Great Teacher + Sushi
Today was the 4th time I'd been invited by Odate City's Board of Education in the north of Japan (where all the trees are very different!) This time it was to do a full day teachers' workshop today and a demo show for the kids tomorrow. And we had a fantastic group of teachers who whizzed through the basic 3 hour workshop in 2 hours flat!



The teachers' problems we worked through today.
(The same as every other teacher in the country and all problems we solved!)

Then in the afternoon it was their turn, starting, of course, with the least confident teachers. Naturally they proceeded to make a real mess and they looked terrified as they panicked their way through the lesson plans, looking over to me and of course I offered them no help at all!

Why? Because that is the best way to learn! So after an exhausting hour the first teacher was saying, "well I can do it, I just need to:

1) practice and
2) to read the lesson plan properly! "

Cool. Lesson learned and learned very well because when the next terrified teacher came up he was taking the lead in helping her to move the lesson along, to get out of "repeat after me" and more into getting the kids involved and making them think.

Learn the rules, then break the rules




They also realised that the first time they should teach the lesson plan exactly how it is. Everything is in there for a reason, and if you chop bits in and out without knowing why they are in there then there's a fair chance you'll fail. But once you read the plan and do exactly what it says, that's when you can start adding in your own style, your own way of motivating the students and your own personality into the teaching. And that's what they did today.


Writing styles?

Doing things by themselves they also found out why we use the gestures. An abnormally large percentage of teachers are driven by written styles of learning, after all teaching is the profession that society recommends to such people. But of course many adults and most children are also kinesthetic learners, i.e they learn with their bodies, actions, gestures etc.

And the teachers today found out how fun it is to just let the kids come up with the gestures themselves. It makes everyone get involved, it's just good old fashioned fun and the kids really have something invested in the song so everyone does so much better at it.

Explain it

Plus by now they'd figured out they had to explain the meanings of the English to the kids, rather than just rush through the words and phrases. It's not a case of saying "this means this and this means this", it's a case of showing the kids the image and asking them what they think it could mean. The GE graphics have been chosen to get reactions from kids so this works really well and you get lots of laughs! But you will have to translate the meanings for the kids.

"Kids don't give up because they are bored, they give up when they don't understand."

Home time!

Because the other teachers were all sympathizing with the teacher at the front and were really helping her out, for the first time in ages we'd actually finished early. My definition of finished is when I am no longer needed, when I can just hand them the superpack and lesson plans and they can teach themselves. They certainly got that today. So I just finished off with the Better than the Best song and a touch of personal development and we finished on a really happy note!

P.S. just for the record the themes we did were disco warm up and birthday song - What's your name? - Super hero How are you?, What's the weather like?

P.P.S. I've also got 6 hours of great video to go through and edit up for you. Except it's all in HD and I don't think my PC will take it!

P.P.P.S. this was the sushi dinner we had to finish off with!





August 18th 2009 - 4 New Picture Books
The keen eyed amongst you might have noticed 4 new picture books on the site over the weekend. Some of them I wrote in 2006 and had on the beta test forum, but hadn't linked up from the main site. Sorry about that, but thanks to Gaz for reminding me!

How to teach?

As usual you do the normal Genki English lesson for that theme, then use the picture book in the next lesson as a "special prize". As you've done the song and game the kids will be able to understand all the English in the book, which is hugely motivating! Plus of course there's always a twist at the end with the Genki English picture books! Enjoy!

Oh, and as usual everyone can see the picture books online - so you can give the URL out as homework - and members can download the pdf version for class. If you're not a member yet, get your Teacher's Set or Download Pack order in soon (or even the Japanese Superpack order if you want your school to pay) as we're about to enter silly season as everyone goes back to school and we get swamped with orders!



August 11th 2009 - Getting the least confident teachers teaching
It always seems a little strange that many teachers refuse to do part of their job (teaching English) just because they don't feel confident about it. If we all did that no-one would ever do any job. After all you've got to start somewhere and a few butterflies never hurt anyone!

So today was the third time I'd been invited to present for the Anan City's Educational Research Center. Mind you it was only today that the head said to me "What you can do all 600 teachers at once? You mean we could have got everyone genki 2 years ago instead of 50 at a time?" Well yes, that's usually how I do it!

All in order

Anyway today was a bunch of over 50 pretty good teachers (well apart from the one guy who walked out in a huff part way through!), and I really wanted to do something new. So after the disco warm up and birthday song I got them to play the game where only using English they have to line up in the order of their birthdays. Very simple but lots of fun.

So after a game of mingle to mix them up then I got them to line up in order of English teaching confidence! Those who have no problems teaching English on one side, those who are terrified to death on the other! And to stop them all going to the terrified side I said they have to line up in single file, no bunching up! I did let them use Japanese to do this. So then I said I was going to pick 3 teachers to come to the front and teach demo lessons in front of everyone. Of course they thought I'd go for the confident ones, but of course it's not those teachers who need it! So I picked the least confident two teachers plus I said I would be picking someone else at random later - just to keep them on their toes!

Can he do it?

When the first teacher came to the front he was a bit scared, although it's mostly a case of them telling themselves they are scared of English, rather than any deep seated fear. But I sat him down in front of everyone and went through all his worries about teaching English. I'm getting pretty good at this softly, softly one-on-one coaching, and everyone was listening supportively so we had a try.

I gave him the lesson plan and asked him to have a quick look. To which he said "I need more time". So I asked him how much time he sets aside to lesson plan with his ALT. "Zero" was the answer, so that's all I gave him!

He actually did pretty well, doing the How are you? lesson. Using the software takes away any pressure of worrying about pronunciation or what to teach next, and the teachers can then concentrate on looking at the kids (when they are not trying to look at the computer screen!) and motivating the kids.

At the end I asked him how he felt, he said he was much more confident now! And I asked him if he had learnt anything, "that I need to spend more time preparing for lessons with the ALT" was his answer. Let's see if he sticks with it!




The next teacher did What's the weather like? But as an older teacher she couldn't read the lesson plan as the characters were too small! But she did great in asking the kids for gestures and asking them what the different things mean. Again she started a blobbering lump of terrified jelly and turned into a not so bad teacher, all in 30 minutes and just from being pushed into doing in!

Fight time!

The final lady I gave a trickier subject to do Baby Monkey's Winter Clothes She was doing OK-ish, but seemed to have never used a computer before and was just staring at the screen and not looking up at all. So I got the back row teachers together and we started a fight! She never noticed for ages! But that's what happens when you don't keep your eyes on the kids!

I've spent ten years making Genki English really easy to use for teachers (probably even more so for non-native than native speaking teachers) and when they have to do it they can, no problems, they just need a touch of practice. Let's hope whoever wins the election next month realises this and gets them to do it!

Then we finished on Superhero and they were great. Now that would have been cool with all the teachers in the city!

And then next day it was a chance to check out the Awa Odori festival before heading up to Tokyo for some top secret discussions about a secret big new project. Well some of you already know ...





Aug 9th 2009 - The Perfect English Classroom
As we had quite a few people staying over after the workshop yesterday, this morning I did a quick "breakfast chat" in English going through more great questions.


One of the questions I was asked was "How would you set up your ideal classroom?" My answer was "give each kid a laptop!" Of course the problem with that is that the kids would whiz through the GE software and would end up speaking English too quickly, then you'd have the problem of what to do next.

But that's how I would do a classroom if I had a completely blank slate. In each lesson, first they run through the computer game on their own, then they listen to the song a couple of times, then they close the netbooks, everyone sings the song together and you all play the classroom game to get some speaking practice. The "teaching" is all done in the computer, the "teacher" is there to decide which topics to do and to give the kids feedback. They'd graduate in no time.

We also had lots of other questions, for example how to include other subjects into the English lesson (the girls were teaching at a religious school). The trick here is to make sure the other material is as engaging as the GE part. there's no point doing GE then giving the kids a lecture in the additional material you want to teach, they'll just fall asleep and not learn anything! A few things to think about are:

1) What is the English level of the extra material? - Keep it at "L+1" i.e. the kids' current level plus just a little bit.
2) What one simple idea do you want to get across in each 10 minute slot? - keep it simple
3) How do these simple ideas build up to a bigger picture over the year? - here you can be adventurous, reach for the stars!
4) Engage the kids with how you teach, lecturing will send them to sleep, but try writing your own songs or games to let them remember and then use the idea you present, the GE method works for any subject, not just English!

Then it was on the train to Tokushima, in the worst August rains we've had in a decade. So much so the trains were cancelled and it took me quite a few hours to get there. I did however come up with a brand new way of motivating your zero confidence teachers. More on that tomorrow - stay tuned!



Aug 8th 2009 - Genki in Shikoku
Instead of being sponsored by a Board of Education or University, today we organised everything ourselves and it turned out really well with teachers from all over the country (some even taking overnight buses!) to get here. So thank you very much!

We did have a lot of first time elementary school teachers so it was quite a bit slow going in places compared to everyone being a Genki English fan, but it turned out quite well.

We started out with a needs analysis which came up with some cool stuff like how to learn loads of vocab quickly, what to do when you have three teachers (i.e. class teacher, a Japanese English teacher and a foreign ALT teacher), plus all the usual suspects such as what to do if you don't speak English, how to make lessons fun, what to do with shy kids etc.

Content wise we did the Disco Warm Up + Warm Up Game, making mistakes is good, showing GE is a little different
- What's your name? - eye contact, body posture, confidence
- Super hero - communication skills and confidence
- Eat! Drink! Dance! + What are you doing? + Harry Potter
- Where are you going?
- Genki Korean - to feel how the kids feel!
- Mingle
- Under the sea + Nemo Game
- Eigo Note

+ a few others which I can't remember at the moment!

I took some video so I'll see if there is anything that might be useful for you and put it up on the site!



July 27th 2009 - Happy 10th Birthday Genki English!
Genki English is 10 years old today! (Well, not quite, it was actually last week but I missed it due to having no internet in Australia!)

It was exactly ten years ago on July 27th 1999 that I first set up the Genki English website. Back then it was simply to upload all the games and activities I was presenting in training workshops (because everyone always lost the big piles of papers I used to hand out!) and for myself to look up ideas quickly before a lesson.

I just loved the fact that unlike paper we could have real photographs that moved! Which made the games really easy to understand. I didn't have any songs at that time, so I was still struggling with kids forgetting everything for the next lesson, but the games were proving very useful.

Things sort of went on from there, I spent hours everyday adding new things to the site from every lesson I taught. Then eventually a year later it became my full time job, I started doing workshops in different places and that's how we got to where we all are today.

If you'd like to marvel at the original gloriously tasteful flashing graphics front page then here's the earliest menu I still have. The thing is that many of the games from that first edition are still staple favourites today!

Thank you to everyone for all your amazing support over the past decade (!) and here's hoping there will be more amazing things to come in the next one!



August 1st 2009 - Genki at Setsunan University
Today I was invited by Setsunan University in Osaka to give a one hour lecture and a two hour workshop to their teacher trainees and local elementary school teachers. In the event we had over 100 people, some coming from as far away as Shikoku and even Tokyo!

I did take some pictures but accidentally deleted them - sorry! Anyway, in amongst all the motivation and talking parts here are some of the activity requests that we had:

- Disco Warm Up + Warm Up Game, making mistakes is good, showing GE is a little different
- What's your name? - eye contact, body posture, confidence
- Super hero - communication skills and confidence
- Left & Right in German - Dekiru, dekiru, dekiru isn't just for English, it's for everything!
- Star Wars Light Saber Battle Game in German - a popular request, now you know how the kids feel!
- Do you have any pets? - pronunciation from the computer, not the teacher. English is in sentences, not just words.
- Gokiburi Game - another request!

One other request was for ideas to teach "May I help you?" to which I politely refused.

Why? Because have you ever heard that in an English speaking country? In Japanese textbooks they have it as the translation of "irashaimase" - a fantastic Japanese phrase that we should have in English but don't! But if you hear "May I help you?" the automatic answer is "no" so sales staff are always taught not to say it. The normally taught English is "How may I help you?" where you have to respond! Mind you that makes a lesson much more difficult as there are so many possible answers. Funnily enough in Australia last week all the shop staff everywhere were asking "How are you?" which might be one alternative!

Anyway we simply did the Gokiburi Game again with the target language as "How may I help you?" and "I'd like a..." plus the animal that you are at the moment!

It was also good to see people who thought that Genki English was mainly about the games, find out that it's actually the songs that get us the amazing results in the tests. Of course the games are an important part though!

Overall it was very good. Doing an interview at the beginning rather than my normal self introduction was OK, but it did lead to people thinking "yeah, whatever", so I talked about the TV and development stuff near the end and suddenly everyone started paying attention again. It's amazing what TV can do in Japan!

And overall for 3 hours it was pretty good with just about everyone giving good marks and the university very happy that so many new people came to see it!

It was great to be back in Osaka again so thank you very much to everyone who came and thank you for the great Chinese food and beers in the evening!



August 2nd 2009 - Genki in Nagoya (+Akita Details)
Thank you to everyone who came to today's full day 6 hour workshop in Nagoya! After 100 people yesterday (which I'll blog about tomorrow!) it was great to have a group where everyone could talk, ask questions and make requests.

In amongst all the teaching philosophy, ideas for upper grades and motivation talk, here are some of the activities we did:

- Disco Warm Up + Warm Up Game
- What's your name?
- Super hero + Drawing Game
- Do you like? + Genki Karuta
- Genki Korean - to feel how the kids feel!
- Mingle
- Left & Right + German version + Mr Bump Game
- Under the sea + Nemo Game
- Eigo Note

The next big workshop is in Shikoku this coming weekend, so please come along, there's going to be a fantastic group of people there! For readers in Europe, there's a big workshop in Vienna in November. See the schedule page for details. Hopefully I'll also have the first Genki English workshop in Africa worked out for the Autumn as well.

Akita Workshops

And for those in the North of Japan, I'll be doing a Teacher's Workshop & a Confidence Training and Genki English Show for kids in Odate in Akita prefecture. The city is paying for all the workshops so both the (normally 9,000 yen) teachers' workshop and kids' show are free!

August 18th: Teachers' Workshop from 10am to 5PM
August 19th: Kids Confidence Training & Genki English Show 10:30AM - 11:30 AM

To reserve your place please contact Mariko Kataoka in Japanese on 0186-43-7115 at Odate City's Board of Education.








July 23rd 2009 - What can you see under the sea?
Whilst many of you in Asia will have been lucky enough to watch the solar eclipse, I took the morning off and this is what I saw under the sea!




Mind you I wish Australia would get its internet speeded up, it's not very Location Free Lifestyle friendly! So apologise for late email replies etc. However I am about to set up a new website for sending students to Australia; http://www.AustraliaRyugaku.Net - it should be live soon!


July 16th 2009 - Where am I? リチャードのお勧め留学
I wasn't expecting to be here today, but the chance came up so I took it!

If you fancy organising a trip here with your students then I can highly recommend my friend's company. It's a Japanese company but she's from New Zealand so can organise some amazing things for high school students or even "oyako ryugaku" where the parent studies English during the day whilst the child goes to a local school. Pretty impressive eh? You can get in touch with them via email, telephone or the website オーストラリア・ニュージーランド留学.

She's a very good friend so know you can trust them!



July 17th 2009 - Friday Fun: Who's this?
A bit of Friday fun from Flossy, can you guess who it is?





July 16th 2009 - Songs with ASL signs
Due to popular request, Val has been busy at work making videos of Genki English songs with ASL signs! ( Here's her original article about why ASL works so well: "The Amazing Discovery").


If you're wanting to figure out what the signs for various words are, I'm finding the iphone to be invaluable.

Grab the Baby Sign app (or the free Baby Sign Lite app), hit a word on the dictionary and you see a video of it being signed. Very useful!!

Or you can learn from Val in the videos below!

Vegetables Song:




Numbers Song:




Hip Hop Numbers song:



July 15th 2009 - The Aliens are Coming!
Here are a few of the other great ideas that the teachers came up with at the Fukuoka ACET meeting the other day. Their next meeting is in September, be sure to pop along if you are in town!

Othello Phonics

I have to admit I still don't quite get the rules of Othello yet, but apparently it's really popular with junior high students!



1. Put down a grid of graphemes (letter symbols)
2. First team chooses a card.
3. If they say a word containing that phoneme they can put their counter on the card.
4. Continue with the other team using normal Othello rules.

Today they used both upper and lower case letters, but as usual I'd always recommend just sticking to lower case letters to begin with. You can of course use the game with any theme, just use the minicards!

Run! Stop! Sit down!

This is a game to teach kids how to sit down properly e.g in classes of 3 year olds, but can work well with any ages.
1. Say a command (e.g. basic verbs, superhero words etc.)
2. The kids repeat and do the action.
3. But if you say "sit down!" they have to run back to their seats as quickly as possible!

The key is to have funky music in the background, e.g. today they used Yummy Yummy by the Wiggles.



The Aliens are Coming!

Then it was storybook time. Craig who owns the eMac English school in Fukuoka did one of the best books I've seen in ages, "The Aliens are Coming" by Colin McNaughton.

The vocab is of course way above most kids' level, but the rhythm and rhyme match the quality of Dr Seuss, with a very catchy hook line! Highly recommended. Also note how Craig adds in extra activities as well as tons of expression whilst reading the book!



Part one of this post is here, and as I say if you're in Fukuoka then be sure to pop along to the next ACET meeting in September, they really did come up with all these ideas and more in just one afternoon!



July 14th 2009 - Genki Relax for Free! Offer ends today.
Here's another free CD for you! It's called "Genki Relax ". It's designed for adults and is a very powerful way to learn.

Hopefully it will be out on CD next month. But members can download the whole CD as mp3s in the beta test forum today. All I ask in return is a little feedback on anything that you feel needs changing, or indeed if you feel it's finished and ready to be sent to the factory!

If you're not a member yet, ordering the Download Pack is the quickest way to join us.

But do it soon because I'll be taking the links down tomorrow!

Enjoy,

Be genki,

Richard

PS the cool picture book and more games ideas are definitely coming tomorrow!



July 13th 2009 - Under the Sea Games
The Under the Sea theme is becoming a bit of a Summer tradition. I popped along to the Fukuoka ACET teachers meeting yesterday where they had a ton of great ideas...

Make some fake seaweed. Quickly flash picture cards behind the the seaweed and ask the kids what they can see! Use Google images to add in new sea animals.



What can you see under the tree?
Change the title of the song to tree and use it to teach bugs! (Or maybe even presents at Christmas time!)

Seafood Pizza
Take last week's Crazy Pizza game and do it with seafood and bugs!

Kuru Kuru Ehon

Or how about this for an amazing way to introduce the vocab...



Here are the instructions. They are in Japanese but hopefully the pictures will let help out!

More ideas coming tomorrow, including one of the best picture books I've seen in ages!

P.S. I've just added another full day 9,000 yen workshop in Nagoya on August 2nd. Be sure to come along, details are here.


July 9th 2009 - British Council Press Release: Genki English now part of Thailand's Official Teaching Materials
The British Council have just issued a press release about how Genki English has not only been distributed to every primary school in Thailand, but that from this year Genki English is now part of the official teaching materials for all primary schools in the country. It's been quite an amazing ride getting this far!

If you have your own school you might be able to get some press coverage for yourself by printing out the press release and giving it to your local newspapers or TV and saying how you also use the same system in your classes!


PDF Version in English - PDF Version in Japanese


Press Release: July 2009
Made in Japan English Systems Go into Every School in Thailand
The British Council, the UK's public organisation for educational opportunities and cultural relations, jointly with GenkiEnglish.com provides elementary English learning systems to every school in Thailand.

The British Council is working on a regional project called Access English, a three year programme designed to provide partnership and support in agenda setting, institutional change and capacity building for English language teaching in East Asia including Japan and Thailand.

In many countries English has been a compulsory subject for many years but teachers have often found the traditional textbook approach focused more on reading and writing than speaking and listening. Hence, the Thailand Government asked the British Council to recommend a new method to revitalise and re-energise the English teaching in their schools.

The materials the British Council decided to introduce were from Ehime based GenkiEnglish.com, a provider of teaching materials and training based on the Japanese concept of "Genki" - getting children engaged and excited about learning and communication.

The introduction to 30,000 schools was so successful that from this academic year the made in Japan "Genki English" is now part of the official teaching materials for all primary schools in Thailand.

Genki English is in fact now used in over 180 countries as well as schools in Japan from Hokkaido to Okinawa. In all countries it is called "Genki" English.

Founder Richard Graham developed the materials whilst teaching in Ehime prefecture, basing them on the MEXT guidelines of confidence, speaking first and getting students to love expressing themselves in English.

Genki English and the British Council in Tokyo are also planning to work together to help Japanese teachers feel more confident about teaching English, and help Japanese children communicate with friends all over the world. The British Council and Genki English are planning to hold several elementary teacher training workshops in the near future, as well as collaborating on new online materials for students and teachers.

For more information or requests for interviews with Richard Graham [Genki English] and/or Steve Bates [Director of English Language Services, British Council] please contact Yukiko Sekikawa.


Enquiries and requests for interviews should be addressed to:
Yukiko Sekikawa, British Council
TEL: 03-3235-8005 E-mail: enquries@britishcouncil.or.jp



Additional Information

About Genki English

Richard Graham founded GenkiEnglish.com, a provider of teaching materials and training based on the Japanese concept of "Genki". He is now working with the University of Newcastle in the UK to bring this "Genkiness" to schools for low income families in India, China and Africa as well as working with the British Council in Japan.

The Genki approach to learning English works by engaging all of the learners senses and appealing to a wide range of learning styles. Children are engaged visually through the simple but striking graphics, aurally/orally through the simple chants and songs and limited amounts of graded vocabulary input and kinaesthetically through the actions and games. Because all of the learning tasks are organised as game-like activities, children are immediately motivated to take part. Tasks are achievable and learners receive positive feedback throughout the learning process. It is important that teachers realise that just using the materials is not enough, the way the materials are used are just as important to fully engage learners and maximise learning.

Homepage: www.GenkiEnglish.com


About the British Council

The British Council is the UK's public organisation for educational opportunities and cultural relations. Established by the UK government in 1934, the Council operates in over 100 countries worldwide, including Iraq, Afghanistan, Zimbabwe and Burma. We build trust, engagement and opportunities, reaching over 128 million people worldwide each year. In Japan, the Council has centres in Tokyo and Osaka and runs English courses, provides information on studying in the UK and introduces the latest of contemporary UK in the fields of Arts, Science and education. In Thailand, the Council has been working with Ministry of Education in raising the standards of English language teaching and learning for more than 20 years.

Homepage: www.britishcouncil.or.jp
July 8th 2009 - Sponge Talk
I think most of us know the power of using puppets or dolls as an "excuse" for really shy kids to get a touch of confidence. Shyness just means "the degree to which you can communicate" and is of course the thing we have to help shy students overcome.

Using puppets for every kid in class can become a little expensive, but Malaz in China has come up with this great game idea using sponges.

Sponge Talk

I came up with Sponge Talk a couple of weeks ago.
I have a large class and not much room to move around so more sponges, mean more action.

1. You'll need a set of thick kitchen sponges
(number of sponges about 10-20% of your total class)
(preferably with two different edges, brightly colored)

2. And a set of vocab / conversation cards attached with conversational suffixes, ie.."having a cup of tea" etc...

3. Say we have a set of conversations with "How about..." being the implied prefix.
The cards with the suffixes are attached to the sponges;
1 sponge, 1 suffix.

4. The sponges are then given to random students before the game begins.

5. The students are then instructed to pass forward or backward in the row repeating the "How about..." and then adding whatever the sponge says. e.g. How about ... watching a movie tonight?

6. The receiver of the sponge can then opt to say "No, thank you"
or "yes, I'd like to" If the receiver says "yes" then they get the sponge and repeat the process.
if they say no, then the sponge is passed to the person opposite.

7. If both the person in front and behind the student say no, then the sponge is passed across the row from the student.

This was a really effective way to practice our lesson.


I also added an element of chaos with "Mr. Frog"

1. A stuffed frog is given to a student (whether or not they have a sponge)
2. They pass Mr. Frog until it reaches a student with a sponge.
3. If a student possesses both a sponge and Mr. Frog, they must then have the conversation with Mr. Frog, deciding for or against the proposition.
4. If the student decides Mr. Frog would like to "have a cup of tea", then Mr. Frog is tossed to another student, if they decide Mr. Frog would not like a cup of tea...or whatever else...then Mr. Frog is thrown back to the teacher, who then puts it back in circulation.

I've found it helpful to participate as well.

This game is supposed to played sitting down. If you allow the kids to stand up, they'll all end up hovering around whoever has Mr. Frog and the students who don't have a sponge will begin floating around, not really paying attention.

I realized, while putting this game into motion that I could add several more elements which would keep almost every single student occupied at once.

A balloon, for example, tossed into the mix and given the function of reversing the order of the conversation if it hits a student with a sponge.

Malaz
Beijing


Thanks Malaz for that! Of course you can use the game for just about any language point you wish to teach.

It would be really cool to make a list here of funky phrases to use after "How about..." Funny or off the wall ones always go down well, have a try writing a few up in the comments below!



July 7th 2009 - CD Signing & On TV Tonight!
On Sunday I had another CD signing as part of my Japan Bookstore Tour to celebrate the launch of CD9.

Fukuoka's always a good crowd with lots of people I know. In the beginning they were a little "errmmm, we're not sure" but after the hour everyone was "genki ga demashita" - saying how it got them genki again!

Content wise was mainly CD9 as well as talking about development, India, Cambodia & China. The Slumdog Millionaire story is pretty cool isn't it!

It was also good in the intro to play some of the member's exclusive tracks such as Baby Monkey it's Summer, Times Tables Songs, CD10 songs, Try again song, Genki Rules of Life and Genki Relax.

I also did a piece for tonight's "Mentai Wide" TV show. We recorded a ton of stuff so I've no idea how it's going to turn out edited up, but if you're watching TV this evening, check it out!




July 6th 2009 - Crazy Pizza Game
Today's is another great game which I just found hiding away in my email!
Here's the Crazy Pizza Game to go with the How many...? theme, from Genki English reader Hump

Crazy Pizza
Target English How many

This game is a funny practice for "how many" and nice way to get everyone involved. It is a bit more of a sitting down activity but it gets the kids really excited and really genki.

Preparation -

1. Print or draw a bunch of flashcards of pizza toppings


i.e tomatoes/sausages/chilies etc

2. Then you need to make crazy toppings
i.e cockroaches, cats, dogs, natto, goya(most kids seem to hate this), lemons etc (or any other theme you want to do, transport pizza? Animal Pizza?)

3. Put them in a hat and mix them all together.

You also need to make a large paper pizza base, one for each group (lunch groups work well).

The Game...

1. Pick one student from a group to come and choose a topping from the hat. Have the student show the class. The whole class then ask, "How many (cats)?". The student can then answer from 1-12 (or any range you like)"12 cats"


2. The students in each group have to draw the correct number of toppings on the pizza. If you want to make it a bit more active have this as a race (having everyone stand up works well, the first team to finish can sit down). Kids will often scribble anything to finish first, so it`s a good laugh to judge their artwork as a class between each round

3. Repeat step one and two until the pizza is full.

It sounds a little dry on paper but the kids love it. The more bizarre and odd the toppings the better. You can use any vocabulary you want to review. (fruits, animals, transport)

Thanks for the game Hump! Let's us know in the comments if you try it out and if any of you have any other great games to share, please send them in!



July 4th 2009 - Think Genki, Be Genki
I've put this video up here for you for 2 reasons. One is because it's a pretty cool tool to have, if you're ever feeling a bit low before a class you can use it to bring your energy levels back up.
The other reason is to show that Genki English isn't just some theory, it's what I use to learn languages myself. If you start as an adult you'll never get native level, but hopefully this video shows that with the Genki way of thinking you can pretty good.

July 3rd 2009 - 5 Baby Monkeys & Adjectives Game
I'm always amazed at some of the fantastic things you all come up with. Today Flossy in Austria has sent in this very cool remix of "5 Little Monkeys Jumping on a Bed" but this time with Baby Monkey! You know how popular this is going to be!
Flossy has also got a very nice game to go with the I have a question theme.
1. Put up each adjective's flashcard on the board.
2. The kids come up and draw something that's big, red, expensive etc. next to each card.
This is what they come up with:
If you've got any cool ideas or videos then please send them in, and if you have any comments for Flossy then please write them below!
July 2nd 2009 - Discipline & Finding New Ideas
Okione wrote this up as a comment, but I figured it deserved its own post. Any help, links or advice you could give? (I know we do this all the time on the members' forum, but I think this is the first time we've done it on the blog! )
=====================================
Hi all,
This comment may be a bit out of place, but I am new to the site and not sure where to post it.
I am head teacher at an international pre-school. We teach in English all day 9-3pm, plus after school classes for different ages and levels. It is basically and american style pre-school/ first grade without the nap times, and a strong focus on phonics and grammar. We also are instilling good behavior and manners. I must say that they are extremley well behaved, and speak English phenomenally well. Way above levels I have seen in other schools.
I have been teaching for almost two years now. I love teaching children more than anything in the world, and I love Japan.
I guess my question is I am sometimes having difficulty coming up with new ideas, especially making grammar fun for my 4th graders after school. I have them 45 minutes every Tuesday. I can see that some of them are getting bored, and the girls are at that age where the think its cool to be obnoxious.
I am only 28 years old, so i can remember when I was in school and I did the same things, but my teachers just kind of did not really try to liven the class up. I am doing my best to do it, especially after a full day with 3-6 year olds. I just dont want to lose them. They are following the material, so I know I am teaching it properly. I just want to make it more fun. I am also kicking myself for not being more strict I guess, because two of the girls talk to me rudely and I am always having to single scold them, which is the part of the job that I hate, but it has to be done.
This brings me to my next question or cry for help. What is a good discipline plan to set up? I know they are kids, and they get anxious and want to have fun, which is ok in my book, but the balance sometimes comes un done. More so with my older kids, or the kids that graduate our pre-school and start Japanese school. They are like different people once they start going to their new schools!
I just need guidance I guess and advice from all of you teachers. I love teaching and want to be the best I can. I want the kids to love learning and rememeber what I helped them learn.
Thanks in advance
Okione
===============================================
June 30th 2009 - "Really" Big Mega Review + Big Surprise
Wow, I can't believe how much stuff I've got done over the last couple of days, lots of exciting new things coming up!

Today was newsletter day. The game of the month is a very cool way of combing lots of different themes together to come up with things like "Can Baby Monkey eat noodles?" which I don't know about you, but always sounds quite impressive to me!

Actually it can get even better if you teach the word "really" e.g. Can Baby Monkey really drink tea?

And for those of you who've joined Genki English in the last 6 months there's a great surprise for you. Well it applies to everyone else as well, but you guys already have it all: CD Vol. 10 songs for free. But hurry, it won't last forever!



June 29th 2009 - Take a Holiday
I can't remember the last time I took a holiday.
So this weekend I went away and it was really, really nice.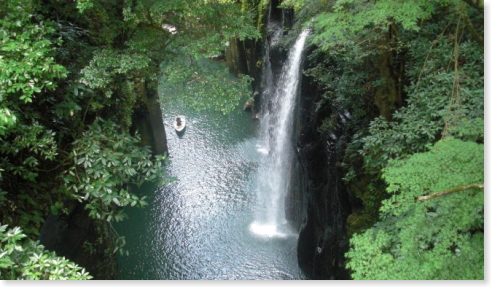 Kyushu is a beautiful place and we had some of the most amazing Japanese food, I'll have a video for you soon. Most of all it was just in the mountains, peaceful and relaxing. That's something I've never until now ever thought I needed. And for the first time in a very long time I didn't even want to check my email. Then we finished off with a wonderful champagne party last night.

To be honest I was feeling a bit burnt out last week (which you might have noticed with the lack of blog posts.) Trying to balance writing all the new music with also having to run a business really messes with both halves of your brain.

I would love to be able to sit in Starbucks all day every day writing songs, but there's so much behind the scenes work that needs to be done to keep Genki English going. Plus having to motivate others all the time often leaves me little time for others to motivate me. Of course who you go with makes a huge difference, so thank you. I really appreciated even just a two day holiday this weekend.

So that's my advice for the Summer, take a holiday...




June 23rd 2009 - Baby Monkey: Make your own!
Over on the forum we've had people making their own Baby Monkey for the kids.

Funnily enough my Mum's also just made one for my niece who seems to take it everywhere! All you need are a couple of Baby Monkey pictures and a touch of felt.

I've also been asked about Baby Monkey T-shirts. The only way I can think of doing them would be with something like Cafe Press. Would that sort of thing be OK? Or are the shipping charges too much?

I'm also having my computer sent in for cleaning this week, so I might be a little slow on the email replies!



July 20th 2009 - Why you have to light the blue touch paper
It's thirty years today since we first set foot on the Moon. 30 years. And what have we done since?

When I was doing my undergraduate degree, using a NASA satellite to study an Active Galactic Nuclei, I thought man landing on the moon was the most important thing we'd ever done. If aliens came to look at Earth then, that is what they would remember.

Today they'd see Google and the iPhone.

Hardly comparable to stepping foot on another celestial body.

So why didn't we go back? & Why don't your students care?

Two reasons, one is apathy. People got bored of seeing the same pictures. Yeah, we've done that, they say. This is human nature. There's a ton of stuff on Genki English, but you only come back everyday to read what's new. Give your students a textbook and they'll look and then get bored. Give them something new each week and they'll be excited again.

NASA should have figured this out at the time, and gradually rolled out new things as they went along, promising more each time, to keep people enthralled. But to be fair they were a little busy with other things.

Luckily we can learn from them. Just give your kids worksheets one at a time. Keep them varied. Sometimes give none. Sometimes do a grammar lesson. Sometimes do nothing but games. Keep them on their toes.

The only way to get 100%

The second reason is that we stopped being led. Leadership is the reason we got to the moon. President Kennedy set the goal and it was something that everyone could see and work to towards, and they all worked miracles. Can you imagine if someone wasn't working 100% on the lunar project? It would never happen.

Fast forward 20 years later. Then I was first being offered science PhDs and there was no leadership, no target or goal to aim for. Spending four years studying the ultra violet variation of one particular star just didn't enthrall at all. So I decided to come to Japan. I got a real telling off for that, even from a Nobel prize winner. To be fair my aim was to learn Japanese and then join the Japanese Space Programme. But 1997/1998 was when all their rockets blew up and they canceled the entry programme for foreigners. Now I know I'll go into space, but I'll just buy a ticket from Richard Branson.

Saving the world isn't done how you think it's done...

One reason we didn't go back was that people started looking at the Earth, saying "how can we spend billions on sending people to space when there are so many problems here?" For a long time I agreed, surely we could use all that talent and ability to clean up the planet and then move on to the next step?

Now I believe that this thinking was wrong and has caused more problems in the world.

The fad now is "saving the world". It's what girls give you adoration for, it's what guys give you credit and respect for. When I choose new projects now, helping to save the world, even if it's just in a small part, feels good. Both for myself, the karma aspect and that's what people compliment me on most.

But what I, and many other people in the field, have found is that we already know many of the solutions. We know how to solve poverty, we know how to educate, we even know how to feed and clothe people. "Hang on, it can't be that easy, why aren't we doing it then?" you may say. That's where we come back to the leadership, and teachers, thing again.

With your 24hours...

It's because as a people we don't have a super goal, we don't have an overall time span, we don't have a moon to shoot for. Saving the world might sound cool, but what does it actually mean? How do we know when we've done it? When do we have to do it by? Remember Kennedy's goal was putting a man on the moon and bringing him back before the decade was out. It was the last 5 words that made the difference.

And how many people switch off the TV and actively do something to help? Without a defined and time limited goal, people procrastinate, we can never give 100% because there's always a nagging feeling we might not be on the right road. It's easier to leave it to someone else.


Starbucks everywhere?

The teachers I work with in some of the slum areas are some of the best in the world, but they still need motivating and leading. They too need to see what future life they are leading their students to. We certainly don't want McDonalds and Starbucks on every Hyderabad street corner. What do we mean by taking people out of poverty? Does it mean all our happy smiling kids in China and India have to start worrying that they didn't get the latest DS game?

Until now politicians have traditionally done the leading, but politics is now out of date because the world isn't split into countries anymore. Politicians can never think globally, or beyond, because their power is local. NPOs and NGOs have the reach but not the resources. Big business should be the way to do it, but too many of their leaders have sullied their reputations.

Flies and States...

What we need is a supra-national goal. What we need are leaders to give us a beautiful turn of phrase that we can all relate to. Something everyone can believe in and go for. Something that religion or nationalism can't disagree with, something that everyone can get on board with and give 110% towards.

And what we need is someone to give us that vision.

Why is Neil Armstrong not out there inspiring the youth of today to do amazing things like he did? Well, I hear it's because his communication skills aren't that good. Interestingly enough he did become a teacher, but then quite when his school became a state school.

President Obama might do it. So far he's not Kennedy, although he might end up being more if he puts those fly swatting skills to good use. I really hope he does because his life until now has been the embodiment of a 21st century role model. If he decided to do something we'd all follow.

Guess who...

I can tell you something though. The next, next world leader is out there now. And she or he is sitting there in one of your classrooms.

She or he knows what has to be done.

He or she is waiting to be inspired.

She or he will have unnatural talent, personality and abilities.

But he or she is waiting for that one person to light the blue touch paper, to provide them with the pivotal memory or experience that will catapult them into making their destiny real.

That inspiration will be something small, one turn of phrase, one activity or one image. It will be over in an instant but stay with them forever.

And in 9 cases out of 10 that inspiration will come from a teacher.

It will come from ...you.






June 19th - Wanna be a Rockstar? Learn English! says Apple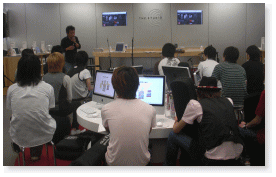 Reason to learn English No. 157: To be a rock star!

Just went along to the Tenjin Apple Store workshop on how to break it on the world stage as a musician, on your own, without any money and make a living doing it! They were talking about how to use YouTube to promote your music, iTunes to sell it and then fans around the world to organise gigs and things for you. All with lots of real world examples, including one Japanese band who'd just done a tour of Poland this way.

What the guy was saying though is that as the internet is so underdeveloped in Japan the key to making your big break is to get into the minds of American fans. And that takes English!

Of course in five years time all the big record companies will have figured this out and dominate the market, but right now it's the perfect time to be a musician. If you have any students who want to do it, encourage them all you can, and email me if you need any help.

After all Genki English is basically one big online record company!




June 15th - Strange Foods 2 - Snake Salad anyone?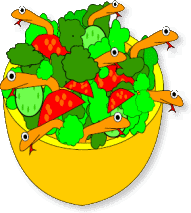 Gaz has been causing quite a storm over on the members' forum with his additions to the "strange foods" cards.

You use them with the Do you like ...? theme to elicit the "No, I don't!!!!!" response in the most dramatic fashion. Kids love them!

So today we have A4 cards and mini cards including such delicacies as snake salad, mayonnaise milkshake, octopus yoghurt, pea juice and scary toast! Plus there are my original weird foods with worm ice cream, cockroach pizza etc. over on the Do you like ...? page!

Enjoy. Or not as the case may be!

P.S. another new song for you over on the beta test page!


June 14th 2009 - Okayama Part 1 Superhero Video!
Today was a visit to Yumiko's school in the Okayama countryside. I gave them the discount rate and the PTA paid my expenses so the plan was a kids "Motivation Training" show in the morning and then a Teachers Workshop in the afternoon. Here's how good Yumiko's kids are!



I often get emails from people asking how to teach mixed age groups, and today with all the school + parents and grandparents I think we had over 300 people aged from 5 to 85!

The school teachers had of course decided not to bother setting everything up even though they had a list of what was needed, but the event went ahead very well anyway.

It is exceptionally tough keeping such a diverse group occupied. But I tell you you don't even need to teach Genki English, you could just play the animations for the kids and they start laughing out loud and singing along on their own!

Songs wise we did Disco Warm Up, Rock, Paper, Scissors and Superhero, plus the two rules of "I can do it! and "losing means try again" and by the end they were all amazingly loud and confident - even the parents!

Then in afternoon I had the teachers workshop and in contrast that was horrible beyond belief.... full details tomorrow!



June 14th 2009 - Okayama Pt.2 Public School is Dead
In the morning I had the kids show, then the teachers workshop...

Rude beyond belief

Over lunch things didn't sound promising though. First of all a lecturer from one of the universities I'm presenting at in Summer had asked the school if she could attend. They agreed. I also needed to talk to her about August so asked the school if it would be OK for her to be my guest. They agreed. As the PTA had paid most of the money, the workshop was advertised on TV yesterday and I was basically giving them a free workshop for the teachers, you'd think they would be OK with a guest of mine attending.

But oh no, I was invited to the head teacher's office after the kids' show, but the lecturer wasn't allowed in!!! I said I had to talk to her but they actually wouldn't let her stay in the same room and moved her somewhere else! Then they told her she had to go home and wasn't welcome at the workshop. Dude!!!! Common courtesy? A chance to have a foreign language teaching expert to help? I really do not like schools who behave like that.

Of course at the time I didn't know about this, so I was talking away with the head teacher. One of the comments I made was that a project he was thinking about (accosting foreigners in Nara) sounded a little like racial profiling and surely goes against the International Understanding aspects of what we teach. To which his reply, in total honesty and not malice but complete ignorance was basically, what's wrong with racism? Ahhhh.

I was ready to walk out...

But anyway, the teachers might be better? And ... their initial reaction was "why do we need to change?" Ahhh. This is why I don't do these for free anymore, if you do that's the value people place on things. So...

MacJobs

In places like Okayama that are on the verge on bankruptcy, you can starkly see today why they need to change. Basically there isn't enough tax revenue to supply public services. Hospitals are closing and the quality of life is being reduced. The reason? Japanese kids aren't creating enough wealth in the "arubaito" and "freetaa" McJobs they are doing, and there aren't enough working people to pay for the aging population. The solution? Either kids learn to have bigger dreams, create more enterprises, companies, jobs and wealth. Or workers are brought in from abroad.

Either one of these requires communication skills, international understanding and passion. And that comes from education.

Passion?

The people I usually work with are absolutely passionate about what they do. We truly believe we are changing the world by changing education (great new video coming soon!) So it was just such a come down to do my first public school gig of the year and see the total lack of energy in these teachers. Apathy wasn't even close. How can they possibly inspire the next generation of leaders?

For two hours instead of talking about English education I had to basically do a course on why do we come to work every morning. I'd never get away with this in Australia, the UK or Canada where teachers are trained in what they do. Of course in Japan all they are trained in is book work, nothing to do with why we have schools.

Why?


If I had just done an English workshop they would have sat there and resented it.

So I asked them to make a list of why they wanted to become teachers. Again most of the people I work with give reasons like "to improve children's lives", "to give back to the community", "to make a difference" etc. Today it was "because I like school" "because it looked fun" etc.. Totally superficial and focussed on what they get from the job, not what you can give. Fair enough, but you could do any job if that's all you care about.

Whose job is this?

The thing is that I can get an unmotivated teacher genki in 2 hours. I can get them to see the big picture of why what they do is so important, and get them to give their best. But that's not my job!!!! That's the head teacher's job. He's the one being paid, with my tax money, to do it.

No private company would ever get away with having such a lackluster management system. Just like a successful CEO, the head teacher should be motivating his staff on a daily or weekly basis, constantly improving and checking results. That's the education world I come from. Why do we accept this level of incompetence from public schools? Shouldn't they be accountable for what they do?

And today even basic things like human rights, immigration, or addressing poverty or the environment, all big issues on the word stage that children need to learn about, the teachers were ignorant beyond belief. Discussing immigration and why that is one reason English will become so important for their students, upon realising that more foreigners would have to come to Japan to shore up the working population you should have seen the utter look of disgust on one of the teacher's faces. It made me sick.

Incentives?

But there's no long term motivating these teachers. There's no incentive for them to do well. If they do a good job all that happens is they get given more work to do. If they do a bad job they can never be fired. One of the exercises we do is what to do with a bad teacher. Fire them, I say, they said "move them to another class" but that's denying the next class the chance of a good education.

And what do we do with good teachers? That's a challenge I'm trying to find a solution for now. Teachers (too!) often go on strike after attending my week long workshops. This is a big problem! But in the poorer areas they can't often raise their wages. Plus if you make a good teacher a manager or trainer, then they aren't spending time what they are so good at. So how do we reward them? Anyway, that's for another blog post...

Back to Japan

I spent ten years volunteering hours and hours training teachers in Japanese public schools. The reason was that I always believed it was the right of every child to have a first class education.

Today was the final confirmation that if you want a good education for your child you have to either do it yourself, and take them out of the public system. Far too many teachers are not preparing their students for the future, they're simply wasting away the time till graduation. Education isn't just about passing exams or getting through the day, it's about inspiring kids, about preparing them for life with all the skills they need to be successful.

There are good schools out there, the ones with the good head teachers, usually women who've had to battle hard for their success. But it's far too hit and miss. And more often miss than hit. Today they didn't even get out of the starting gate. The kids were amazing in spite of the teachers, as they had a great teacher last year who this year hasn't been asked to help, which is such a shame. Every kid has such huge potential. Every teacher has huge potential. But they need the system in which they can thrive. Apathy like today throttles ambition instead of inspiring it.

The ironic thing was at the end today they were talking about the parents this morning who were asking to buy Genki English CDs. We can't have that if it's an "eigyo mokuteki" ("aim of selling") they said. But it's totally a "kyouiku mokuteki" ("aim of educating") because I'm having to do the job they are supposed to be doing!

Next week I'll post my entry of how to start your own schools, because we can't leave it to the random public school system any longer. Not unless we want whole prefectures in Japan to go bankrupt because a whole generation of kids are lead to believe that all they can achieve in life is working a few hours a day in a convenience store...



June 13th 2009 - Okayama Maruzen
Had a great workshop and superpack signing in the Okayama Maruzen today. Thank you to everyone who came and of course everyone who bought Superpacks!
I nearly didn't find the venue though. We had a big group of teachers and sold way more than Maruzen expected, but they'd put us up out of the way on the 4th floor, hence all the teachers were people who already knew Genki English. On the first floor, where all the other customers were, was an Irish band. I'm sure they are very good, but it would have been great to do the GE workshop there and get more people involved. It's always crazy when I do gigs like that!
Many of you were with me in turning down the Italain Terrorist role last week, but I really do need to find a way to get the word out more about Genki English to the average person on the street.
How does this help you?
Well because with the business model at the moment you guys (very kindly!) buy the Teacher's Sets once, and then get effectively lifetime updates and new materials. I don't really want to go down the franchise or license model, as this current one works out cool for everyone. But it also means we're dependant on always getting new people buying the products if we want to pay for developing new things.
Today would have been a great chance to get even more people turned on to Genki English if I had been on the first floor of the store, but the management won't allow it because they're not teachers and hence don't know about Genki English. A sort of Catch 22! Even when they see the freak sales increase, they don't realise where it comes from!
It's the same with teleshopping, I'm sure we could sell a ton of superpacks on there, which would then bring in lots more revenue for new projects (did someone say cartoon versions of the picture books?) but they won't have me on until GE is better known amongst the average person on the street.
So…. how do we do it? And how do you think you could help get the word out there? I'm sure with all your talents and connections we could make everyone turn on to GE. Just imagine what cool stuff we could make then!
P.S. very cool new video coming tomorrow!
June 12th 2009 - Summer Clothes Song: Baby Monkey it's Summer!
To follow on from the raving success of Baby Monkey's Winter Clothes, I guess there just had to be a Summer Clothes song as well! So here's the first demo version for you to try out:


Baby Monkey it's Summer! mp3

Right click and select "save as" to download. You'll need you member's password, as usual if you don't have one yet, just order the Download Pack or Teacher's Set and you'll be joining us in no time!

I'm still working on a combined set of picture cards (with much better colour sense than the picture to the left!), and they should be available soon.

For the time being you can use Gaz' Summer Clothes Picture Cards (where you can choose from 10 different t-shirt designs!) for the first four items and the new bucket, spade, fishing rod, shades cards for the next four.

And in case you want to print them out, here are the lyrics:

Baby Monkey it's Summer!
====================
by Richard Graham

Baby Monkey it's Summer.
Let's go to the beach.
Baby Monkey it's Summer.
Let's go to the beach.

Don't forget your hat.
Don't forget your t-shirt.
Don't forget your shoes
Don't forget your shorts!

(Repeat Chorus)

Don't forget your bucket
Don't forget you spade
Don't forget your fishing rod
Don't forget your shades

You should also be able to link this up with the Weather Picture Book from the other week.

The chorus is a bit different to the other Genki English songs, but it does stick in your head! Anyway, what do you think? Is it useful as it is or anything to change?

I'll try and give it go at the workshop in Maruzen in Okayama on Saturday, so pop along if you'd like to see it. Or if anyone is up for a beer or two tonight (Friday) in Okayama then let me know!




June 11th 2009 - Family Value Homepacks!
In the UK my 18 month old niece is addicted to Baby Monkey and is apparently impressing all the parents in her playgroup so much that they've been asking to buy the Genki English CDs as well!

So I've just launched the new Family Value Homepacks!

Unlike the teacher's set the Family Value Homepacks don't come with permission to use in a classroom setting nor access to the members club, but they come in two flavours.

The Basic Homepack with CDs 1,2,3,4,5 & 6 is just $128 (approx 90 Euros) + P&P and the Super Value Homepack also includes volumes 7, 8 & 9 for just an extra $57.

Plus we're doing an offer of giving the Mini Cards Book free with the Super Value set for the moment!

If you know any friends who could use a bit of Genki English then be sure to direct them to the Family Value Homepack Page - it's also linked up from the main menu page!


P.S. keep tuned in for something really cool tomorrow!

June 10th 2009 - Autism & Genki English
I get a lot of emails from teachers using Genki English with Special Needs students. Here's one I thought I'd share with you from Teresa:

---------------------------------------------------

Richard-sorry it has taken me a little while. Here is the way I use Genki English in my classroom. I am not trying to suggest to you how to market your program BUT if I were you...I would start exploring marketing this to the Autistic population- we NEED programs like this that are so repetitive, teach common responses to common phrases, increase vocabulary and mean length of utterance! Yet, you've made it so affordable. Our district's budget was cut (by millions) so we had no money for Language programs- yet, this was so affordable that I was able to purchase the entire program out of my own pocket.

In the classroom

I use your Genki English program in my classroom with my K-5th grade students with Autism. We start every morning by "Getting Genki!!" The kids actually come in the door asking for it! "Who's ready to get Genki?!?," they'll say.

I've used various programs over the years and I have to say that Genki English is nothing short of amazing! It has increased my students mean length of utterance, ability to respond to standard phrases and INITIATION of phrases (ex. "hello, how are you?")

I think the reason my students have met with such success with Genki English is that it is very


a) Repetitive


b.) Motivating


c.) Provides for extension through the games and lesson plans


d.) Is so simple in format (no complex terminology to learn-just put in the CD and learning begins immediately)


e.) Introduces the vocabulary FIRST through the mini-lesson


f.) Because it is so simple in format - it has been typically easy to generalize these phrases in other environments and with other people


g.) Provides visually cued instruction through the CD, of course, BUT also with the A4 cards


h.) The fact that it teaches common responses to common phrases and teaches how to initiate common phrases in such a simple way makes it very easy for generalization to occur.

I want you to know that some of my students get private language therapy, as well as what is provided at school. I had two parents within the past three weeks come in and say that their child's PRIVATE THERAPIST was inquiring about what we were doing at school for language because their child's language had increased so much since August (the start of the school year.)

One of those kiddos (whom we had had for a year) had not yet begun to INITIATE conversation- he is doing that now. He actually asks his friends "What's your favorite sport-etc."

This is just simply a good,good thing you've done here Richard.

The thing that is so very appealing as a teacher is that Genki English is so easy to use. You've provided such good direction with your lesson plans and video guides.



I typically introduce the vocabulary for the new song,


Do the mini-lesson then the song (several times-because my students continue to ask for it-once is NEVER enough!)


We then play one of the CD games.


Afterwards we do an extension activity-that I typically make up (relevant to their specific language needs but based on Genki English.)

For example, with "Where is Mr.Monkey" the children all sit in a circle around me and I "hide" Mr. Onk Monk ( an orange fluffy stuffed monkey-who by the way, is Mr. Monkey's cousin!) "in" the box, "beside" the box, "near" the box -etc. For further extension we do one of the handouts. All of this is about a 40 minute Language activity and I use it as part of my 90 minute Literacy block - which is required by my district.

Thanks again Richard!

Teresa

-----------------------------------------------

Thank you Teresa, I'm always so heartened to receive emails like this. It's amazing for me to think that something that was made for one purpose is helping people in other circumstances. I hope it gives a few more teachers the chance to try Genki English in their classes.

Does anyone else have any experience or advice on using Genki English in Autism or Special Needs classes? Please write it up in the comments as I'd love to hear it.



June 1st 2009 - Italian Terrorist
With a big thanks to Mark, I had a few meetings today with producers and agents about upcoming Genki English TV projects. They could be very exciting, so keep tuned in!

I also got invited to audition for the lead role in a new drama series as an Italian terrorist. At first I thought it would be fun, wearing all the cool suits and getting the extra exposure. But then I figured playing a terrorist on national TV would mean I'd never get another board of education to hire me ever again!

So I turned it down. But what do you think, should I have taken it?



June 6th 2009 - ABC Song Dance Video
This week the Phonics ABC Song has just hit 1,000,000 views on Youtube which is quite cool.

I've also found this really great video that Nigel in Fukuoka (I'm guessing it's you Nigel!) made of his kindergarten kids doing his hip hop dance to the song! With the comment:


| | | |
| --- | --- | --- |
| | Thanks to Richard of Genki English this makes phonics so SO much easier to teach. | |

As you can see it works great as a phonics review.



You can find this slower version of the song on CD7 or the Download Pack.

And over on the forum we're also discussing the new 70 lesson Genki Phonics Synthetic Phonics programme. Unlike most phonics programmes in ESL, including the current Genki Phonics, this new course follows the UK government's recommendations for a "high quality" phonics programme, and is, hopefully, going to be very tightly integrating into Genki English so even kids who know zero English yet will be able to start reading after just a few lessons.

We've been trialling similar programmes in India and China and the results are phenomenal AND really easy to teach.

Just like the ASL ideas the other day, if you have the time this could be another real game changer in how fast kids can learn English. If you're a member then I'm hoping to start trials sometime during the Summer!

What do you think of the dance?

P.S. the winner of May's Comment Competition was Joy K! Keep the comments coming and you might win this month!



May 31st 2009 - Tokyo Maruzen

Photo by chez-sugi

NOTE: The next one of these events is in Okayama on June 13th - be sure to reserve soon as the Tokyo one was fully booked and we had to turn people away! Details are on the main page!

Today we had a bit of a CD9 Launch Party and CD signing at the Maruzen bookstore in Tokyo. I used to do these slap bang in the middle of store and we had a massive vibe as everyone was crowding round and joining in. We also sold a ton of CDs this way. Unfortunately for an hour none of the surrounding departments sold anything! So they banned me to a separate building that no-one could ever find!

Luckily today we did get a room in the store itself but I also got strict instructions to not be loud. The rule for sales presentations, or lessons even, is "the louder the music, the more CDs people buy" or in your case "the louder the music, the more English the kids walk away with!"

But anyway, we had a good bunch of people, we tried our best and everyone who didn't already have a Teachers' Set (or rather the Japanese Superpack) ended buying one, so that was cool.

Success Education

One of the frameworks I used today was focussing on Genki English as a "Success Education" product rather than just an English programme. That's really the core of things, but making it explicit seemed to strike a chord. Mind you this was only after I'd properly introduced all the other Genki English projects, before that they were just treating it like your average English course!

Why the same?

But this is the reason that, for example, things like How are you? has 4 words which are essentially the same, it's to get the kids walking out saying "I'm happy, I'm great, I'm good, I'm OK!" and get a very positive vibe for next time. Or the same with the weather song, whereas most courses focus on each weather equally which means you end up with more "bad" weather terms and walk out of class with images of rain and snow, with Genki English there are purposely 4 similar "positive" words at the end so you end up going home with an image of English as "It's sunny, It's fine, It's hot, It's a beautiful day!" It makes such a big difference when you have this positive mental image.

Mind you I will admit I wrote that song considering "hot" as a positive weather word, which isn't always the case in some countries!

Anyway, I hope to see you at the next one in Okayama on June 13th!



June 2nd 2009 - ASL in ESL *The Amazing Discovery!*
Here's something I'm very excited about! As many of you know I'm always on the look out for the next "magic bullet", the next technique or method that will make as much a difference to our teaching as the songs and games already have. Well, I think we may have found it....

The uber talented Val from Daddy Ross Preschool in Argentina has sent in this report and video which could very well be a game changer in how we use Genki English. It's using ASL, American Sign Language, but for me at least this is the first time it has really clicked just how amazing it can be. Check out the video, then I'll let Val explain in her own words....



Hi. My name is Val, I am the mind behind the activities and videos of Daddy Ross Preschool (YouTube) but most of all I am a teaching methods creator.

I made an experiment in two of my eel classes about the amazing benefits of using ASL in ESL.

The best teachers know that: English without GESTURES is like a lamp without light. Right?
Yes, gestures are the key to learning the vocabulary for good.

I noticed in my teaching activities that sometimes I found myself struggling to find the best gesture for new vocabulary or commands.

And when I was doing some reading about teaching ASL to hearing babies, I realized how descriptive those signs were! Almost the same kind of gestures I have been using in my ESL classes.

So, I decided to make a little fun experiment and see if there are any changes in the learning process by using ASL in my ESL classes.

The experiment

Having 2 ESL groups with almost the same characteristics (like age, routines learned, level of English, same themes studied and positive attitude to learn) I was attempting to do a little experiment:

BOTH ESL HEARING STUDENTS WILL BE EXPOSED TO THE SAME NEW THEME, THEY NEVER SAW BEFORE, I PICKED I LIKE VEGETABLES.

BUT ONLY ONE OF THEM WILL BE EXPOSED TO ASL. THE OTHER GROUP WILL CONTINUE LEARNING THROUGH GESTURES AS WE ALWAYS DID.

THE RESULTS WERE OVERWHELMING ALMOST IMMEDIATELY AFTER I BEGAN THE CLASS!

The difference in the speed and quality of learning between the 2 groups was highly marked!


The results:

The groups who used ASL were more focused, relaxed, comfortable, and active in class from beginning to end.

They learned faster and took advantage of that by doing 3 times more games or activities in the first class because they all have the vocabulary and their meaning inside their mind, and when they couldn't remember, they started to use the signs by themselves to help remember the new words learned as if they had an ORAL INSTANT FLASH CARD build in INSIDE THEM.

They showed high self esteem in their English skills, because they could learn a whole lesson in a matter of minutes and also learn a new way to express themselves through ASL. (They loved to show off all of this to their family)

They participated more!

They talked so much more too!

Their learning process could be compared to a ROCKET!

Otherwise the other group who use the gestures I created for them and not ASL, their learning process could be compared to a plain old car or a fast bike. They showed the normal struggling and confusion while ESL students learned new vocabulary, even though they tried with such a great positive attitude, they couldn't assimilate all the words, so they couldn't follow the song, or do a decent game session in the same amount of time the other group did 3 times more.

WHY this HUGE difference if they are both gestures after all?

Well:

- ASL is clear, easy and descriptive in signing the word that is expressed.

- They learn ASL attached to the new English word.
So the sign is only related to the English word and NOT to the word in native language.

- They learn the sign language first because it is fun to do and easy and the sign DRAGS along the English world almost automatically.
-By themselves they started using the ASL as an Oral Instant Flash Card. Can you imagine putting a dictionary in your students brains? This act almost likes that! LOL

All this is the main reason WHY using ASL IN HEARING ESL students makes them learn FASTER and in a relaxed and positive atmosphere.

If your student could learn easier and move directly to games or activities, it is natural that will develop a hunger to learn MORE and more!

I am not an ASL teacher. I just taught myself the words or commands I would need for a theme.
There are so many wonderful sites on the internet to get yourself acquainted with ASL.

As a teacher I realized by using ASL in my hearing ESL students that I could have the perfect sign for each word or command from the experts! Even though those words were very difficult to find a gesture in flashcards, like Zoo, Farm, Vegetables, family members, or colors.

Now I am able to help my students in their language acquisition right on the spot! Without having to look for flash cards, point to far away posters or act out like crazy! I just repeat the word they don't know what it means with the sign. And they get it.

ASL make the more shy students also participate!

My kids also understood that the ASL signs belongs to a word with a meaning and not to a fancy choreography of one song.

And not to mention the happiness I see them learning ASL with so much respect for people who cant hear us!

After all learning a language is not about learning it for itself!
It is to express yourself to each other!
To open new path of adventures!

See you soon!
Val

---------------------------------------------------------------------------------

Pretty cool eh? To be fair the vegetables theme is probably the perfect one to choose here as it's very difficult to come up with normal gestures. And for example the Superhero gestures are a big part of the song. But did you see the difference in the kids? Amazing. This will also help with one of the biggest problems with GE which is what to do in the chorus of songs that don't have obvious gestures. Well, ASL!

I have had teachers saying we shouldn't teach two sets of sign language, e.g. if they are already learning Japanese sign language. But as Val points out, the link is between the English and the sign, so this should be no problem. And I guess ASL is a better choice in the big picture than the British version!

Anyway, I hope you are as excited as we are about this and let's discuss it in the comments. If everyone is on board I think we can start making new videos and things to get ASL signs for all the themes! Cool!

Be genki,
Richard






May 30th 2009 - Keisen University Part 2
Part one is here:

Then after a break it was showing how we teach these exact same "success secrets" to kids using Genki English. Until now they'd been picking up things like Left & Right and How are you? but not understanding the underlying confidence parts of the programme. So I started off with the Superhero song, as it's the easiest song to illustrate things!

We started off with the Superhero pose. Of course many of them were still half hearted, and in their presentations many of them were slouched. This is a great time to introduce body language, where only:



7% of communication is what you say,


30% is how you say it and over


50% is what you look like saying it.


How to feel genki whenever you like!

I really love the "think genki be genki" skit here. You get everyone to stand up straight, to look up a touch and smile with your feet apart and your arms by your side. Naturally this makes you feel good. Try it and see!

Then I tell them to, without moving their bodies at all, make themselves feel sad. Try it yourself, it's impossible!

Our emotions create our posture and our posture creates our emotions.

Then I ask them to drop their shoulders, to bring their feet together, to lower their head and lower their eyes. Naturally you feel depressed. However hard you try it's impossible to be Genki without moving your body.

So then you just go back to previous pose and you instantly become happy. It's such an amazing, liberating feeling to realise that you can change your mood just by changing your body, and the students looked really impressed with it!

Anyway, for the superhero you have to go even further and really do a super superhero pose. I had a few new skits here which worked great especially the "fireman" one!

Presentation Skills

Then I did the Superhero drawing game to try and teach some presentation skills.

The first being not to look over the heads of the students!

They were teaching how they thought it should happen, not how it really should happen. Keeping eye contact with the audience is one of the main things. Again it's traditional Japanese to keep eye contact with your opponent at all times! Shrugging shoulders and slouchy posture were banned. I chose the people at random, so got a teacher at one point. You could tell the difference straight away, but she went the other way with a loooonnnggg list of of stuff! "If I had more time, I would have written less" said Mark Twain.

Then it was the usual psychological stuff behind the lesson e.g. how "I can fly" is true, confidence points etc. Then how we build on the language to do Can you speak? which then led into talks about international understanding and North Korea. All stuff that is natural in the international community I deal with everyday, but of course not if you've only ever lived in one country!

Visualise it!

Then I finished off with the future lifestyle visualisation like last week. With university students it's not wholly a problem of communication, it's that they often don't know what to communicate. And it's fine saying they can do anything in their lives, but they often don't know what they want to do! So this is the best activity I have for the "lifestyle" aspect of this. Again the students had never experienced anything like this and half of them looked like they were going to burst into tears at the end!

It's not often I get moved by audiences these days, but seeing these "kids", well 20 years old is a kid to me, open their eyes to what they really can do and the reactions and comments afterwards made me really think again about Japan. This type of lesson is maybe where I could be making a bigger difference, it was so amazing to see their reaction.

So I need to try again, polish up my materials and see if other universities want to invite me! Do you know any?



May 30th 2009 - Keisen University
These days "university" means to me research and testing the methods we use, how to have control groups, seeing what gets the best results and how to reduce external variables. I often forget that universities also have the undergraduate side, and today was a presentation for such students.




Currently one of the biggest problems with Japanese university students is the lack of communication skills and the associated problems that brings. Today's universities have to devote a lot of time to developing these skills in the students, many times using techniques similar to Genki English but without the English. Of course these are the exact same skills we incorporate into Genki English lesson plans and are the exact same skills that companies pay fortunes for in enterprise training.

So today instead of starting with how to teach Genki English (all the students will become teachers) I was asked to first do a 1 hour personal development workshop, including communication and confidence skills, then how we use those in primary schools with the songs and games.

Japanese Stories

Before I started, the students were doing presentations of Japanese stories and games, to improve their skills. But what I saw was people at the same level with the same problems and same good points that we see in our elementary school students! They were good, but had the potential to be so much better!

So I started out with Genki Relax (not a good choice today as they then become sleepy!) but went on with the "with our thoughts we make the world" type workshop, showing that, well, whatever we think about happens. And how we can use that to achieve whatever life or lifestyle we want.

Showing photos of my recent travels as well as the TV photos certainly helped to reinforce that with the students!


Great Teacher! Bad Teacher!

I based the rest of the lesson on the "Good Cop, Bad Cop" exercises, but this time I changed it to "Great Teacher, Bad Teacher." Not "good" teacher, because no-one wants a good teacher, what everyone deserves is a great teacher. Then I figured out why this was resonating with the students so much, the famous manga comic "GTO" doesn't, of course, stand for "Good Teacher Onizuka", he's a Great Teacher!

But I was surprised that they'd never had lessons like this before. I guess I always assumed that people knew that everything is what you make it, and the key to success is simply the right way of thinking, but they were almost in shock whilst I was doing things, like someone who'd just been handed a million dollars!

Although I will have to work on the lesson plan more, adding in more practical exercises, as it is a little heavy in one go!

If you decide to give it a try, I'd say split it up into maybe just one or two sections per lesson. And I'll try and figure out more practical activities we can use to break it up and maybe get through more each lesson. If you do have any ideas then please write them in the comments!

P.S. I also added in the kittens today, trying to go for the "cute vote" (the idea is the sleeping kitten is having sweet dreams after doing a good days work!) Unfortunately they all though the "bad teacher" kitten was cuter!


Part Two Tomorrow!

Tune in tomorrow for part two: how to teach all this in primary school + how to make yourself genki whenever you like!




May 28th 2009 - $40 Digital Whiteboard?
If you can't get the free digital whiteboards, how about one for $40? Or even free if you've got a Nintendo Wii!

You may have seen the buzz around Johnny Lee who has written a free piece of software that let's you connect your PC to a Nintendo Wii's controller and then you simply point at a screen instead of using a mouse. Have a look, it's amazing!



How cool is that for your kids? It is serious motivation. And all for $40!

The instant application for Genki English is "digital flashcards" where you put a Genki English CD in the computer and you just touch to see and hear the new words. Then they can also play the computer games from the CDs just by touching the screen, which even adults love. The cool thing is that unlike the $6,000 plasma touch screen TVs that many schools in Japan have but don't use (see below!) you can do it for $40. If you're at public school it's a fantastic way to get the kids more involved very cheaply, and if you run your own school or lessons it's a huge marketing boost as you can say you teach using all the latest technology. That always impresses cost conscious parents. And impressed parents means more word of mouth and more students for you!






May 27th 2009 - Bye Bye Beijing, Hello Tokyo
By the time you're reading this I should be jetting off to Tokyo. I've got a professional development workshop at Keisen University on Saturday, then a CD signing event at the Maruzen Marunouchi Store on Sunday. The Maruzen event is open to the public, so please pop along. It's free, I'll be going through lots of teaching ideas and you just need to give Maruzen a call on 03-5288-8881 (in Japanese) to reserve your place!

Beijing was cool!

So I've just spent the last 2 months in Beijing and it's been great. Of course the main reason I was here was for the research project into the private schools for the low-income families. Everything seems to be going incredibly well there, the Genki English kids were way above the other kids. So there wasn' t really that much more for me to do other than help out the teachers with the next set of themes.

What we did find out very quickly was that it's not just low-income schools that need/want Genki English, many of the private evening English schools, called centers over here, were really into it as well. I had some really great workshops and meetings with some of the big chains and the British Council even invited me to tender for a 15 city Workshop Tour!

Then this past few weeks we've been pushing it further with trying Genki English for adults and even my personal development classes which worked great.

Thank you!


So a very big xie xie to everyone who attended a workshop, organised a workshop, came to my class, met me in Starbucks, invited me to the Great Wall or bought me a beer! I had a great time.

When you're also limited by time, my visa was only 2 months, then you do really appreciate everything about a place.

I also figured out Chinese food, forget anything from Beijing and get stuff from Sichuan. Now that is nice food, just look at all those chilies!!


Plus due to unbelievable good luck and some very clever negotiating I was staying in the most beautiful city center hotel suite for a ridiculously cheap price.

Just check out the video for the KeiKaiWa site!


Anyway I hope to be back in China later in the year so keep your emails coming, and lets hope Japan lives up to all the experiences of the last 2 months!




May 26th - Picture Card Pack C Update & Cheap Colour Printing

Today we've just started shipping the new updated Laminated, Printed Picture Card Pack C.

It now contains A4 cards from the new themes: Trick or Treat, I'm a superhero! I can ..., Can you speak...?, Pronouns, Winter Clothes, What do you want to do?, What do you want to be?, What would you like for breakfast?, Do you have any brothers or sisters?, What time is it? 2, Let's build a snowman, Let's build a gingerbread house, It's not bad, it's good!, Do you like animals?, How many... do you have?, Can you kick?, Where is Baby Monkey? = 172 A4 pictures laminated back to back as 86 cards.

17,800 Yen + P&P


Obviously these packs aren't for everyone, but if you're short on time they can be a real time saver.

Or if you want to order outside Japan, they are huge big packs and the postage is very expensive but email me with where you are and I'll get you a shipping quote. For the previous packs I think the postage prices were around $80 to Seoul, $128 to the EU, US or Australia and around $220 to South America!

So in that case it might be better to just sit down and laminate them yourself. But it's always worthwhile asking if your school has a budget, you never know they might just have one!

Cheap Colour Printing

If you do print them yourself and want to save money then I'd recommend an inkjet printer and buying big bottles of ink online to refill it. As the Genki English cards use lots of primary block colours then you'll often find that printing colour this way is only slightly more expensive than black or white.

But the educational effects colour gives of more motivated students, and the word of mouth and hence extra income from parents as they see your colour print outs, usually far outweighs the extra printing cost so I'd always say colour is more than worth it and one of the best investments you can make.

But then again if it's only cost basis, if you calculate your hourly pay then it works out a lot cheaper to buy the packs from us rather than spending the extra hours sat behind a laminator!

Anyway enjoy the new pictures, they are looking great!




May 27th - More ways to win
Want a free copy of CD9?

Just to announce the winners of March's and April's comment competitions were Eduardo and June. I've sent you emails to ask which complimentary CDs you'd like!

The CD9s have just arrived from the factory in big huge boxes, so Julian-K's February winner and Yumiko & Margit's January winner we'll have sent off today. I don't think I've forgotten anyone, have I?

If you'd like a chance to win, just keep writing comments on the blog, I pick out a random winner every month.

Plus there's now another chance to win!

From this month I'll also be giving away another Genki English CD to one chosen-at-random person who leaves a great comment on any of the song pages.

The aim is to get more people to try different and new songs in class, so any praise or comments about how well each song worked in class and / or extra games or activities you used with it in class would be greatly appreciated, especially on any of the songs that don't have comments yet. You can get to the songs from the "songs" menu from the top of the site and there are over 70 of them so plenty of chances to try and win!

Enjoy CD9!




May 25th 2009 - How to get lots more students
Want more students? Lots more students? More students and revenue than you could possibly cope with? This chapter will help. It's the second part this week's business & Genki personal development workshops. Have a read of the first part to make sure you are up to speed on all the new Genki rules, then let's get started...

Open or closed?

Selling is easy. It's easy to sell anybody anything. But many people have no idea how to sell their products, their ideas or themselves. So today I got each person in turn to try and sell me the easiest possible item: chocolate cake!

They nearly all failed in the first sentence. They let me say "no".

As we are bombarded with sales people all the time we're naturally conditioned to say "no" whenever we are given the chance. So the first person asked "Do you like chocolate cake?" "No, thank you, goodbye". It took several people before they got why this wasn't working. Any closed question i.e. one that can be answered with yes or no will always receive a "no". Try it and see!

Although one girl did try hard by asking "With this chocolate cake you can get any hot girl. Do you want a hot girlfriend?" sadly we've all been conditioned to say "no" even though many of us would probably realise later we should have said yes!

So if you do ask any questions.they have to be open questions, i.e. where it's impossible to say "no" because the language part of our brain won't let us! What sort of chocolate do you like the best? Which of our gorgeous cakes would you like? How many lessons shall we book today?

Then one girl started down the "it's very cheap, we have a promotion" track. This never works. The instant reaction is "oh, this mustn't be good if it's discounted. I don't want chocolate cake that no one else wants". Social proof, if it's cheap other people mustn't like it. Therefore I don't like it.

Cost nor product matter at all!

The first thing is to realise that it doesn't really matter what the cake is about nor how much it costs. All selling is is the transfer of emotion. Your job as a seller is to get the image of the feeling that the product will bring firmly into the buyer's mind. They have to see it, experience it, feel what it's like to have this gorgeous, delicious, moist chocolate cake gently crumbling as you move the fork, passing the soft, fresh cream and the exotic wild strawberry jam layers. They have to imagine the luxurious taste as the first delicate chips of dark, fragrant chocolate caress your tongue. If your mouth is watering now, you want it. You don't care what the cake is made of or what it costs, you want that feeling now!

It's the same with anything you buy. You don't buy a car because you want a car. What you buy is the feeling of freedom.
Starbucks doesn't sell coffee, they sell the energy and the feeling the ambience creates.

As a salesperson, or teacher, you have to figure out what you are actually selling. What feeling you are selling. Then you put the clear emotional image of this feeling in the customer's head and you've made the sale. Every time.

Why students really come to English class

For example students aren't buying English lessons from you. They aren't buying the experience of sitting in a classroom for several hours a week. Nor are they buying your wonderful curriculum or materials.

I asked one of the students today what she was buying when she came to class.
"English lessons" she said.
"No" I said.
"Well, yes I'm buying money. If I learn English I can get a better job".
"No, money's not want you want. You don't want a big pile of paper on the floor."
"Yes you're right, I want to buy things."
"Really, the experience of buying things is what you want?"
"No, I want clothes."
"Pieces of cloth?"
"To make me feel comfortable"

This is one of the feelings people buy for, to feel comfortable. You don't buy a central heating system, you buy the comfort warmth brings. You don't buy a lock for your door, you buy the comfort the security brings.

So then I said to her "But those high heels don't really make you comfortable, do they?"
"No!"
"So..."
"To make people notice me, to be attracted to me"

These are two more feelings. Everyone wants to be respected. Everyone wants to be loved.

Comfort. Love. Respect. Freedom.

There are more feelings of course, some students just want the companionship an English class brings, but these were the 3 that were driving this girl's, and many others, decisions to come to English class. They are the same reasons people want to pass exams. Eventually it's because they want to feel comfort, respect and love.

Plus just like buying a car, buying English is buying freedom. The big companies don't show pictures of classrooms or books in their brochures. They show you pictures of smiling, loving faces and exotic locations.

So if you are selling your school, that's the image you have to put in people's minds. Comfort, respect, love and freedom. Not whether they want your "basic conversation" or "premium business package". Comfort, respect, love and freedom. English allows you to relax and meet other people, to know you can communicate with whoever you meet. In work people will respect your new skills and English will allow you meet new friends and acquaintances. Your English school is freedom to explore life and travel wherever you choose.

Once you get that and can communicate it to your future students, you will have an infinite amount of new, happy and motivated customers.

Look how good it makes you feel

It's just the same with Genki English. You aren't buying a big box of plastic or downloads of digital bits. What you are buying is the excitement of moving and singing and dancing, the freedom of choosing when and how and what you teach. The warm feeling inside as you see children smile and the satisfaction from seeing the twinkle in their eyes as they learn new things. It's the comfort from knowing that you are doing a very, very special day's work each and every day. That's why you buy Genki English and the new CD9s for all your students.

As L'Oreal says, because you deserve it.




May 20th 2009 - Genki Personal Development Lesson Plan
Today I was asked to give my series of workshops on Personal & Business Development. They were still technically English lessons, but they wanted me to treat the participants as native speakers with real content. So fair enough. I do like theses types of workshops, teaching workshops are basically the same thing, but you're much more limited in what you can cover. Here you can cover everything from making a million dollars to finding the perfect soulmate, or whatever the students choose.

Usually it's usually businessmen who attend these types of workshops. Today it was all girls, which was great!

Warm Up
So to start off with Genki Relax (just the first relaxation part at first). This gets everyone nicely unwound after a hard day's work and mentally relaxed, willing to listen to new ideas. It's exactly the same as the Genki English TPR Warm Up, but we're just chilling down instead of warming up.

Intros
Then my self intro. Normally my self intro has to be quite "humble" talking about how other people use GE. But here I have to build credibility, so it's my business experience, travel and the people I've met that count. Which then leads into the students introducing themselves.

The questions I wanted them to answer today were:
1. Your name(s)
2. What's the best thing about their job (much better than asking directly what they do, here you find out what they'd like to do!)
3. What's their biggest challenge with English (not a business question, but I just wanted to check their English confidence level)
4. One word to describe yourself (you can tell a lot about people from this one)

Then I started the workshop proper.

The Rules of Life

Whenever you talk about professional or personal development it all starts off with the way of thinking. You have to think like a winner in order to become one, whatever you do. Genki English doesn't work because it's a great English programme, it works because it teaches the kids how to succeed, then they naturally do succeed with the English learning tools inside.

But in development courses it's fine to explicitly teach this way of thinking. My favourite tool is to put pdf quotations up on the screen. Then one person comes to the front, reads it out, simplifies it into easy English, and asks the group if they agree. You keep going until you find something where some people disagree. With great groups, like today, that's quite far in. With many groups, such as teachers, it's much earlier.

Here's an example of the first four for personal development (numbers 5 and up are for business development). How far do you get before you disagree?

"Whether you think you can or think you can't, you're right. " - Henry Ford
+
"Those who say it can't be done are being passed by those doing it." -- Unknown


= Genki Rule No.1: I can do it!


'The man who makes no mistakes does not usually make anything.' -- W.C. Magee
+
"A ship in harbour is safe, but that is not what ships are built for." -- William Shedd


= Genki Rule No. 2: If you lose, just try again


'If you want to test your memory, try to recall what you were worrying about one year ago today.' -- E. Joseph Cossman
+
"I have no time to worry" - Winston Churchill


= Genki Rule No. 3: If you can do it, do it. If you can't, use your energies elsewhere. Never worry.


"Building a better you is the first step to building a better America." - Zig Ziglar
+
'It's not who you are that holds you back, it's who you think you're not.' -- Unknown
+
"You must be the change you wish to see in the world." - Mahatma Gandhi


= Rule No. 4 - It's up to you.

Everyone was very much on board with all this, which made life easy for me. It's the "It's up to you" that causes many problems with people blaming their spouse, or lack of money or time or where they live. But today they all got it.

One round is to ask them what they want to do, and then ask who it's up to. Do I decide? Does your boss decide? No, of course not, it's up to you. Because the group was all girls, except for the staff guys, it did throw up some interesting things!

One girl said "I want to have plastic surgery. And it's up to me!" So fair enough, although I wished I had prepared more self image quotes! And one girl said "I want to find a boyfriend" to which I asked "And who's it up to?" and she looked at me, forgot to change the sentence and said "It's up to you!". OK, that's one way of throwing me off balance in the middle of a workshop!


How to get your dream job

Then we had a quick break.

Breaks are always good because you get asked questions, and it's here where you really see what people want. One girl was wanting to be a lawyer and was asking how she could get a job. Teaching people how to get a dream job is quite an easy one, you just listen to what they say, then follow the rules. Then follow it up with practical advice.

Here it meant phoning law firms, getting their prospectus, talking to their HR department to ask what they are looking for and trying to make contact with other lawyers in the firm to see if they will give you any advice.

The first rule is you have to believe you can do it. The second is that many people will turn you away, so you just try again. You will lose faith, but never worry about the outcome, do what you can, leave what you can't. And finally realise it's all up to you, nobody is going to get the job for you.

Role plays

Business in the21st century is very different to the old ways. In the 21st century one Google search can make or break a company's reputation. Communication skills, people skills and use of positive language are vital. So I practice these with role plays. Students learn new techniques from seeing each other's role plays in action and offer criticism for future improvements.

I have a funky "role play" generator that just scrolls through different scenarios until you hit the space key. I had expected lots of hard nosed business people so the role plays I had prepared were more business orientated e.g.



Richard is a lazy worker. Motivate him. (for management issues)


Make a sales presentation. Make us want to buy your new …. (sales language)


"Your …. broke!" Make the customer a fan again. (customer relations)


The plane is cancelled. Get compensation from the airline (Negotiation skills)

All have to be done in a positive way with win-win outcome.

Today the girls were much more into the personal development side of things, but the organisers wanted me to do business activities, so I just did one, how to sell!

And for that you'll have to tune in tomorrow. How to get an infinite amount of new students to your school!





May 20th 2009 - Weather Picture Book!
It's probably been the most requested item - a picture book to go with the "What's the weather like?" theme!



As usual members can download the pdf file by clicking the image above.

Update 2: As requested in the comments, now there's a "How's the weather?" version to go with the "How's the weather?" song on CD1.




What do you think? Any favourite pages? If you like them please let me know.
The comment competition is still open, so please write all your comments below!

If you're not a member yet, get your Download Pack order in today and you'll be able to enjoy it too!

Update: Thanks to Julian-K's request in the comments, I've just put up a picture book version of last week's "Where is Baby Monkey?" Keep the requests coming!


May 19th 2009 - What shall I do today?
Here's another hip hop quiz for "What shall I do today?"
It's a tough one, can you get full marks? There's also a worksheet to go with it: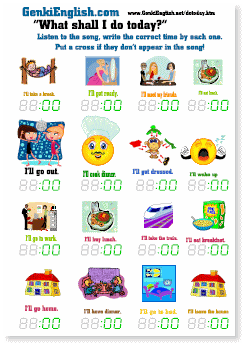 This is another one of my "success secrets", as well as on an evening saying "Today I + past tense", on a morning you can practice the future tense by saying "Today I will..." and list all the things you will do today. Or if you're feeling particularly British "Today I shall..." ; )

It's great for students to make a list of things they'd like to, but don't know how to, say in English which you can then go through in class. It's the ultimate in personalisation and saves a lot of lesson prep time for you!

There are also now Spanish and Korean subtitles on the success secrets page, which I'm sure your adult students will love.



May 18th 2009 - New Workbook Sheets
I'm trying out some new workbook / evaluation sheets for each of the themes.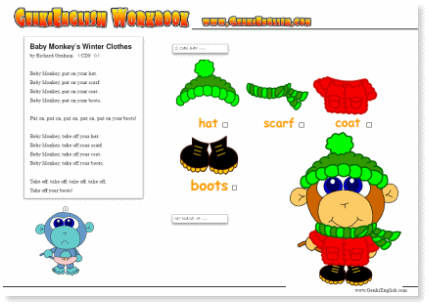 They're still in the idea stage so if there's anything you'd like changing or adding then I'd love to hear them. We're over in the members forum. It's a great chance to have them just how you'd like them.

I've also been working on some ideas for the advanced Hip Hop songs:



(This one anyone can download at the moment!)

What do you think of these? Too simple? Or maybe useful?
Again I'd love to hear your thoughts!


May 16th 2009 - I hate my students!
I'm just reading another great book by Adam Khoo, in it he talks about the days when some people think "whatever I do my students are terrible!" Here's an anecdote from the book about a managing director, but it equally applies teaching:

One time the managing director and owner of a chain of boutiques attended my training program. He complained that all his staff were unmotivated, uncommitted and incompetent. He also complained that he kept getting clients who were prone to bargaining and had little purchasing power.

'For some reason,the staff that we get are always lazy and useless, we never get the hardworking, ambitious type'.

I sat down with the man and asked him to list down the attributes of his ideal staff. He took about five minutes and came up with an incredible list of the perfect staff.

The person had to be highly motivated, responsible, have good work experience, strong track record, passionate... the list went on.

I took a look at the list and a look at the MD and asked, 'Would this ideal employee want to work for you?'

Initially he was taken aback by my comment, but pretty soon, he was getting my point. I went on to say, 'If you want to attract the best employees, you have to be the best company (in your field).' 'If you want to attract the perfect staff, you have to be the perfect boss.' For things to change, he had to change first.
from Adam Khoo's "Master your mind, Master your destiny"
What would your ideal students be like? What would you have to become to attract them?

Here's a "fill in the blanks" exercise I use with my business students:

If you want the best staff, become the best .....

If you want the best children, become the best .....

If you want the best parents, become the best .....

If you want the best girlfriend, become the best .....

If you want the best boyfriend, become the best .....

If you want the best wife, become the best ...

If you want the best husband, become the best ....

If you want the best customers, become the best .....

If you want the best friends. become the best .....

If you want the best teacher, become the best...

And just for you guys....

If you want the best students, become the best...


Grab a copy of Adam's book, it's only $20 for the pdf version and well worth it!



May 15th 2009 - Eigo Note "I want to go to..." Help
One of the topics in the Eigo Note that has been giving teachers problems is Lesson 6 "Introduce which country you wish to go to"

Curiously enough Sara has just sent in an update to her "Around the World Trip" game. I think this might make the Eigo Note lesson a lot easier! Instead of abstract things like "I want to go to Italy because it has pasta" the kids can say things like


I want to go to China..
I want to see the Great Wall of China, eat lots of delicious Chinese food and see some pandas.


SHORT CUT LEARNING TIP: When learning a new language, if you learn "I want to..." and "I wanted to..." then you never have to remember any other past tense verbs! For example, suppose you forget how to say the past of "swim", you just say "I wanted to swim", or if you forget "ate" you just say "I wanted to eat." It's a great tip if you have language exams where you are marked down for making mistakes!


or

A: What are you going to do this summer?
B: I'm going to visit Tahiti.
B: I'm going to go swimming and visit a hot spring.

Another idea is the Create a Country game.

Of course the language is flexible, so do you think this would make the lesson easier to do?



May 14th 2009 - Phonics: Back-to-Back Cards
May 13th 2009 - Public Beijing Workshop Next Week + Want to Teach in China?
Just a quick word to let you know I've got an "open to the public" workshop in Beijing next week on Thursday 21st. It'll be packed with tons of teaching stuff (and maybe a few freebies!) in English with Chinese translations. Price is 500 RMB per person. Email me if you'd like more details in English or here are the details in Chinese (to maybe get your school to pay!)
The leaflet also has a really good general description of Genki English if you'd like to use it to introduce GE to your schools.

I've also got a CD9 launch workshop in Tokyo on May 31st, again email me for details.

Want to Teach in China?

And if you fancy an adventure teaching English in China then I've at last found a good recommendation for you: Expertise Education. They're the group I did the workshop for the other week and the Great Wall trip.

It's kindergarten so it's a tough job, but they're training people this Summer. Full details of the job, pay and a downloadable booklet are on the Teach English in China page. If you apply be sure to tell them I sent you!

Plus I also replied to and emptied all my emails today (wahey!) so if you've written and I haven't replied yet then just try me again, it probably got stuck in spam filters somewhere!

Oh and there are the first Summer Clothes pics on the forum.

Right, see you next Thursday?


May 12th 2009 - More Comic Posters!
Wow, I wasn't expecting such a good response to yesterday's post! So here's a few more, for I'm a superhero! I can ..., another Baby Monkey Countries and a Winter Clothes one. Plus if you look on the members forum I've also uploaded the master of the Where is Baby Monkey? poster so you can add your own town or school photos. Thanks for the idea Margit!

What do you think?




There are also colours, bugs and breakfast word searches.

I've also got a few dozen new crosswords to edit and add to the site.
But which would you prefer, ones like this below or ones with the writing underneath each word?

May 11th 2009 - Baby Monkey's Travels & Colours
Baby Monkey's proving really popular, so to cheer up your Monday morning, I've made you a poster to link Where is Baby Monkey? with the Where are you from? countries. And I guess you could even use it to ask Can you speak...?

I hope you like it, it does look rather nice when printed out!

Baby Monkey also appears in the following themes:

1. Baby Monkey Family
2. Where is Baby Monkey?
3. Winter Clothes

As well as making cameo appearances in:

1. Disco Warm Up ( Extended Mix)
2. Excuse me, are you...?
And maybe more?


Gaz has also been busy at work on some coloured clothes you can clip on Baby Monkey. They work great for mixing the colours and winter clothes themes.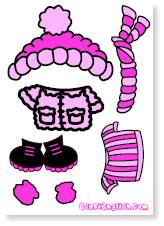 Gaz is also working on some summer clothes so if you have any requests then write them in the comments below.

And what do you think of the poster? If you find it useful I might have a few more to bring you!



May 9th 2009 - Adults Course Part 3
My plan for today was Hip Hop Songs, probably Have you ever, to show the staff that GE works for any level. Then use the funky "Genki English Conversation Generator" to practice the English in a game. You'll have to remind me to upload that because it's really great for advanced classes, it sparks so many great conversations.

Or if the students weren't at that level I'd do How are you? -> What do you think of? Then get one student to ask each person in turn "How are you?" then from memory say "I think she's happy and he's hungry and she's tired, but he's OK" get it right and you get a point. This is to get them used to making long sentences as well as getting an exchange of information. "I think .." is a really useful phrase for adults. I think it's the phrase I use the most in Chinese. Oops, just used it again!

I'm a ...

In the event though it seemed like everyone had missed their morning Starbucks! I did the motivation talking but the class teacher who was translating was more like "well, he says to be sort of confident and stuff, if you like, and maybe speak up a bit, well maybe, if you want, sort of" So it was pretty much an uphill struggle! Thanks to the lackluster translation they thought confident voices, answering my questions and eye contact were optional. Any teacher should know they're not, but I also have to take responsibility because I can't really expect them to respect what I say if I can't do it in their language yet.

After I did get them to smile and loosen up a bit, they were also having trouble expressing words they didn't know. For example they just froze up when asking about their jobs, rather than trying to describe, or even gesture, what they do. This is one key skill, the ability to use skills you have to describe something you don't yet know how to say. It's the reason companies spend so much money on business workshops that concentrate on body language and expressions.

The I have a question theme is usually how it get round this. So I went through the game really slowly. If you're not familiar with it, what you do is to put up flashcards of nouns, fruit and animals and things on the board, pick one and the students have to describe it without using the name of the object. For example in the song they learn to ask, with gestures, "Is it an animal? Is it a fruit? Is it big? Is it small? Is it red? Is it green?" etc.

Just read...

But today they didn't know the fruits or animal names and they didn't even know the colours or simple adjectives. They were really, really stuck. Much more than even say a Japanese or European class where much more of the language is similar to English.

That's fair enough. If they were a beginners class I'd be happy with this and just teach them the new English, after all that's what GE is there for, what it does best and what they come to lessons for.

But.... these students are using Jack Richard's Interchange as their textbook! How on Earth can they possible comprehend anything at all in the book if they are at this level? What do they do in normal lessons? Well, I bet I do know, I bet they just "read" through it looking up words in a dictionary then say they've finished that part.

The first step: "I don't know"

I still had 20 minutes left so figured I'd just try and teach them something new, so I just did the colours lesson as they really only knew a couple. They did actually improve, which was good. But they were also having problems admitting when they didn't know something. Again this is a crucial skill to admit when you don't know something and not just say "yes" or give a blank stare!

My usual line on that is "Saying I don't know is the first step to learning something new". Then I'm thinking, hang on, that's Chinese philosophy! What am I doing teaching them this? One of the big barriers here has been "some teachers only know the traditional way of teaching, they aren't used to this innovative way". But there's nothing innovative about Genki English at all, it's the traditional ways of teaching that have been used for centuries, Confucius or Bruce Lee didn't teach like they do! I tell you we should do a Chinese philosophy class with them first!

Just let the computer do the work...

Anyway, I didn't get to try out any advanced stuff because, unlike the textbooks, with Genki English if you can't do the English then you can't do any of the activities, and I didn't want to demotivate the students in that way. So to sort of finish on a bit of a high note I put them on the Fruit Market computer game. In a small group of students, up to say 7 or 8, this is actually a really good way for them to learn vocab they don't yet know. It's also really easy for the teacher, just sit back and watch them learn. At the start the only word they knew was "banana". So it took 20 minutes for them to learn them all and finish. Then the teacher said "I think this is for kids, it's too easy." Ahhh. Then they went off to read through their textbook...



P.S. for some happy news check back tomorrow for some very cool new printables!




May 6th 2009 - Adults Course Part 2
Had another day of testing Genki English with adult classes...

Class 1 - Coffee Morning Class

People who have the time to turn up at 10AM on a Wednesday morning are probably less than likely to be high flying business people so I kept things nice and easy. Again the aim was to find out which themes they need and which activities work well with them. So after the Disco Warm Up and intro motivation rules, I started throwing a few questions at them as they were supposed to be higher than yesterday's classes. The only thing they picked up on was "When is your birthday?" Even so they were having problems with the months, so I decided to run through the song. The Japanese sounding intro wasn't popular, but learning the words with the rest of the song and animations was. So then as an activity I got them to line up in birthday order, which was easy except for two people who were born in January and they didn't know how to say which day.

It's always a good thing to be flexible in lessons and if something crops up like this then run with it, they're much likely to learn something if they picked up on that they need it. So first we did the normal numbers song to plug the few gaps in the numbers they knew and then the 13 to 32 song. Again the songs made it really easy to teach and they were well, happy. Then I did the "13, 30, 14, 40" game from CD8 to get them able to distinguish between "teen" and "ty" They really liked the game, so I also did the "Do you have any brothers & sisters?" computer game from CD7 just as a bit of fun and they were asking to do more! Great. It was in general a pretty relaxed pace of class and using the computer so much really gave me a lot of spare time as the teacher whilst the students were busy picking up on the English. Them wanting to do more computer stuff is also great news for when we come to sell the download pack in China!

Then I wanted to move on to do the 1st, 2nd, 3rd etc. ordinal numbers so they could say their birthdays. Not having any software here really slowed things down! Even using gestures and still having lots of smiles, not having the computer to show the pictures on the big screen and speaking the words in different voices really felt like a let down after the previous songs. This isn't a theme I usually teach to kids (there are many more important ones!) but I think I'll have to make a song and software for it for adults. I don't know but the computer really does make things seem effortless, I guess because it also takes away the pressure of remembering what to do next as well.

They did sort of get it eventually and we played the timebomb unlucky 13 game this time with 1st, 2nd, 3rd etc.

Then to finish off we did the How much? song. Again it's fluency that we are going for here. They "had done" the English before, but couldn't use it, it just wouldn't come out of their mouths until we'd done the song. They'll still need a review in the next lesson, but they were much more confident and able to say most of the numbers quickly and use the phrases without any hesitation. Which is what we aim to do!

Then after a couple of hours of computer work I had two ...

Chinese Lessons for Me

There's no point me trying to introduce my way of teaching here if I don't use it to learn the local language myself. So I asked two of the teachers to give me Chinese lessons. It was also good to see how they normally teach. It was really good of them to take the time out and it really helped me. 1 on 1 lessons are probably the most difficult, but a couple of things I would have picked up on:



Instead of introducing something and practice it in context e.g. with a Q&A structure, they just moved on to the next phrase. I usually like to do practice skits and ask each other questions. Especially if they are open questions with different answers it keeps things interesting. The GE games are just the same thing with a touch of adrenaline.



Then when we came back to review the phrases, instead of saying something to me to elicit the response they wanted to check e.g. saying something like "I live in New York" where I could have said the phrase I'd just learnt "really?", they just pointed to the word on the page and asked me to say what it is.



Writing things down almost guarantees you'll pronounce them wrong.



When I was hesitant about recalling a phrase, instead of giving me time to think or a little encouragement, they just jumped in and said the answer! I also want some type of immediate answer from my students, but once they've acknowledge the question with an "I" or the first part of a phrase I want them to have time to think of the rest of the answer. Like a fine wine, thinking time is important.



Then when I truly had forgotten something, instead of a gentle review I got a "we've just done that!" stern sounding comment. I'm sure it wasn't meant that way, but that's how it felt! The golden rule here is "It's not what they've done, it's what they can do" that counts. Nobody is expected to learn everything on the first go, it takes a few times for different things to sink in, so let the students forget and take the responsibility to add another gentle reminder in a few minutes time.

It was good though that they were asking me what I wanted to say, and one teacher got up and started walking round the classroom pointing things out which makes a big difference. Mind you the first phrases they taught me were "You're beautiful" and "You look sexy!"

Then I had two more evening GE classes...

Class 2- Communication

This one was supposed to be a little higher, but they were still lacking in the basics of being able to communicate. So this time after the warm up I asked some questions and decided to go with Left & Right. For adults this is mainly used for giving taxi drivers instructions. But the game here is one that they use on thousands of dollars per day corporate training days to develop communication and trust skills, and the skill of being able to pick out the voice you need amongst a sea of other voices. Again it's fluency we are going for here, they may "know" the words, but it's not till you do the song and game that they really become second nature and come out naturally. They loved it.

Then I tried the Baby Monkey Family Lesson, which was sort of OK ish but a little too easy, and I messed it up by not preparing the main point of the lesson: photos of my family! Showing people your photos from back home is the most popular time people use family words in foreign countries and it's the reason I chose "Who's this?" as the question to go along with this theme. But without this little bit of realism it did feel a little "artificial". So, photos for the next time I do this with adults.

Then we finished off with Can you speak...? to get them all genki at the end. The best thing was seeing them all walking home singing the songs!

Class 3- Total Beginners.

For this class I was told they were brand new and it was right from zero. So I started with the Disco Warm Up then used Power Teaching to get them practise in pairs. They were really enjoying themselves. So I figured we'd go with the flow and add some more verbs with Eat! Drink! Dance! this then very naturally lead into What do you want to do? which we did with Sticky Fingers They were still loving it! One advantage to adult classes is that you can put them in groups and get them to do games like this without needing extra supervision. It is so good seeing people who were previously scared to talk suddenly jumping up and down and shouting things out. Then this lead into What do you want to be? For adults coming to night school for English after work it's very often to get a better job and seeing yourself in the future is just as important for adults as kids. The Superhero job was the most popular.

Again like yesterday they loved doing the songs with the animations and the games. I really should have videod the classes as the students were so good. When I went to look at their normal classes, I could see why, they were sat down in a classroom with desks and textbooks that had English way above their level with the teacher lecturing from the front whilst writing on a board. Make no wonder they enjoyed the Genki classes so much.

Where to put GE?

So now we've seen the students want Genki English, and come back for more in the case of some students today, then we have to figure out where to put it in their curriculum. Some of the teachers were asking to incorporate it into the textbook to liven it up. But really I don't want the textbook anywhere near Genki English! There's just too much in it. Lots of input is good, but it's got to be comprehensible.

So we're thinking that Genki English will be the introduction 70 hour course that everyone takes, then they'll move on to the textbook they've been using which has much more English in. The risk is that they'll then dislike the textbook because it's so boring, but I guess we'll have to cross that bridge when we come to it. I don't want to totally throw the textbook away because it has some good stuff in it and for exams and analytical learners it still has a use.

At least if they have done all the Genki English first they'll be confident communicators able to say lots and lots of useful stuff, which is a solid foundation for any course to build on.



May 5th 2009 - Genki English Adults Course
Over in China we're promoting the Genki English lessons to English schools as a course for adults, because it basically addresses all the confidence and language issues that most adults have here. Everyone is raving about how good it is and the download pack is extremely affordable for a 70 to 100 hour course, but I haven't actually taught it to adults myself yet!

So this week I've been given free rein on a private evening school to make sure everything works OK, I guess more for my benefit than anything else. There's no point me preaching about something if I don't practice it myself!

Today I had two adults beginners level classes and the two things I wanted to know were:

1) Is Genki English suitable for their level of English?
2) Do they enjoy the songs and games?

Obviously there's no point running through the download pack if they already know all the English. And there's no point learning through songs and games if that doesn't make them smile.

Class One

The first class went perfectly, starting off with the Disco Warm Up to get them speaking loudly then the Eat! Drink! Dance! song to add more verbs.(They loved the "stop!" part!).

Then I used a bit of Power Teaching to get them to practice giving each other commands in pairs, taking it in turns.

Here I told them they failed and asked them why. They quickly came up with, "Because we weren't making eye contact with our partners" and "we weren't speaking loud enough". For adults I also emphasize things like posture and speaking from the stomach to create a more confident persona. So I get them into new pairs with Mingle and the second time they tried it they were great, very confident and very professional. And once you have that everything else becomes easy.

They also really enjoyed the two songs, it really got them smiling, which was very good to hear. It really brings the energy levels up, like switching on a lightbulb. Next we tried the Lines Game for me to see what types of English they knew. Unlike Japan or Europe where a lot of people are "false beginners" i.e. they know quite a bit but don't have the confidence to use it, here they now had the confidence part thanks to the Genki rules, but they really didn't have that much language. Which is perfect because it means all the GE themes still need to be kept in there. (In other countries you might want to rush through any themes they already know as a quick review.)

Finally we ended with Can you speak English? to get them all going home with "Yes, yes I can!" running around in their heads!

Group Two

The second group were at the same level i.e. not even being able to use "thank you" correctly, so I should have done the exact same lesson above. And in a real situation I would have. But this week I want to try as many different activities to see which styles of activities they enjoy. Even more so with adults they have to enjoy the lessons otherwise they won't keep coming back!

So I tried the Koala Game for "please" and "thank you". I didn't teach anything, I just let them figure out what to say. None of them picked up on needing to say "Thank you." This is one part of Chinese culture that I haven't picked up yet either, I still say "Thank you" far too much! Of course in English we use it a lot more. But anyway they did pick up on it eventually.

I then went into Lines Game and Hammer Game to see what English they knew. One girl shouted out at the top of her voice "shirt" but she forgot the "r" which knocked me off balance for a second! Pronunciation from the software is something we need to look at here!

You could tell the difference though from not doing a song at the beginning. Without it it feels like we were using up the energy in the class, going down and down rather than refilling it with the music and getting brighter and brighter. It's really is the core activity and when you think about it the songs are the reason Genki English is so popular. It was good to really get to see that in class today.

Then I wanted to see how far I could push things so after the What's your name? song, to see if they would like songs or not, they did, I jumped into I have a question. This is one key theme for any students, but particularly adults as it allows you to express many more things without needing too much vocab. This was a bit of a risk as normally you'd do it after many other themes. Today they did sort of get it, but didn't get the idea of making questions with "Is it...?" (they were always saying "It is....") and they didn't know any of the vocab from the game. Ah, so I really messed up there, bad teacher me! I should have stuck to the curriculum and made sure they had done everything before jumping too far ahead. And I should have allowed a full lesson for this one theme, rather than trying to squeeze it into the final 20 minutes.

I quickly tried to end on somewhat of a high note so I just played them the Do you like animals? and Do you have any pets? song animations (those were the words in the game that they didn't know). I didn't teach the lesson, I just played the song. And to my surprise they all started leaning forward, doing gestures on their own, singing along and trying their hardest to learn the new words!

So it goes to show that you don't need to push all the time, sometimes just playing the songs on their own is enough for adults to learn. Then of course you can play the games to get them using the new English. And I guess that's actually what happens with the other genki languages, people just learn themselves by watching the songs without a teacher.

So I think that's the method I'll recommend for the teachers who can't teach too well yet, I'll let the students learn themselves with the computer and then jump in to do the classroom game once they've got it all.

For higher levels?

The next question is how high a level can we use Genki English with? For beginners who know little or zero English, are shy and have little confidence it's perfect as an introductory 70 to 100 hour course. The Download Pack is incredibly cheap for schools or teachers to buy, and if you can speak everything that's in there you'd be very happy, I know I would if I knew all the Genki English themes in Chinese!

The next thing is to see if it would be useful or not to any higher level students. If they can use everything that's in the textbooks they use then they probably don't need it. But I have a feeling there will be a big gap between what they've "studied" and what they can actually use. In which case GE would be useful. I'll find out tomorrow and let you know!





May 2nd 2009 - Lots more CD9 Printables
I've just uploaded a whole load of new printables to go with the CD9 themes. You've got minicards, dice, islands games and spaghetti worksheets. Enjoy!
Pronouns: I, you ,he, she etc.
Eat! Drink! Dance! + What do you want to do?
I've also taken a slightly different approach with the Snakes & Ladders game. This time you can use it as a mega review of several of the themes. And it's also in full colour!
More to come soon so keep checking back!
May 1st 2009 - Why "Swine Flu" proves schools fi
If you watch CNN, the BBC or any other media outlet, they've suddenly switched from saying the world has ended from the "economic crisis" to now we're all doomed by "swine flu". Those people not living on planet Earth, or those who believe what they read in the news, would think it's the end of the world. But so far all it is is a complete failure of how the world is educated, on so many levels.

Failure in maths

The reason the flu or any other pandemic is dangerous is because it has the potential to become huge. But we're no where near there yet. From the reactions of news readers you'd think that millions of people had already died. But so far it's "only" a few hundred. I say "only" here because obviously the death of someone close is unbelievably painful. But we have to look at the big picture, to understand what that number really signifies. Yesterday several thousand, that's more than ten times more, people died in car accidents. But nobody understands what that means. That's much more horrific, but why aren't the media reporting it as such? It's because people wouldn't listen, because they don't understand the math. They can't see the difference between four hundred and four thousand.

Many people still incredibly believe that air travel is more dangerous than travelling by car. It's a total failure that people can believe such things simply because they can't balance the emotional impact with what the numbers really mean.

You think it's not important? What happens if this thing became big and millions of people got infected. Or billions. Would you know what that means? Would you know when it was safe to go outside or go to the store for food?

Failure in biology

The first things that some people started saying were things like "should we start taking antibiotics?" Why, it's a virus not a bacterial infection. But many people don't know the difference. Again some people think science isn't important, but last week how many would have known whether to take an antiviral or antibiotic?

Government's have to put out warnings telling people to wash their hands. Yes, wash their hands! It's unbelievable that people don't already do that in a supposedly educated society such as the United States. How can they not know about this simple method of disease control? "They know, but they just don't do it" is what some people say. But that's where the failure is. The teacher has failed if someone merely knows about something but doesn't put it into practice. That's lecturing, not educating.

Some people believe that because the media label it as "Swine Flu", presumably because Mexico's embassies don't want it called "Mexican Flu", that eating pork is bad. Again it's a total failure that so many people don't know such basic biology.

Failure in geography

The latest headlines are always "another new country infected", "dozens of countries reporting cases". Countries are an artificial, and totally out of balance way of measuring this planet. I admit I'm guilty of it when I say "used in over 200 countries" but it doesn't really mean anything. The world is one these days. Just ask any kid, they don't see lines on a map, they see continents on Google Earth. But most adults just don't understand where on the world they live and where other people live. How can we not know where our neighbours are?

Failure in thinking

The worst thing I've seen so far is so called experts from the WHO using the phrase "worrying." In any success course the first thing you learn is that "worry" is one of the biggest wastes of energy and dangerous things you can do. It's the proverbial fear of fear itself. If there's something you can do to stop something, then do it. If there's nothing you can do then use your energies elsewhere. But worrying serves no purpose at all. It's not an emotion or even a word that professionals should ever use.

Where's the positive side?

Those people who know me will be wondering why on Earth I've written such a negative sounding post, isn't my job to genkify people? Well yes, but I've never seen anything like this before where so many different areas of education have failed so much. And it's by acknowledging these basic failures that we can improve things for the future.

It doesn't matter yet if not everyone on the planet speaks perfect English or can do advanced algebra. But everyone on the planet must, has to, should understand some of the very basics of human existence such as simple biology or the understanding of basic probabilities if we are to survive any major upsets to our lifestyle.

Swine Flu may turn into a pandemic and we're bound to face even bigger threats on the future, but without the skills to see what is really happening then panic and worse will ensue.

Education is always the way we will fight these things. Education in the form of science and communications has already revolutionised how experts fight disease. But now we need everyone, not just the experts, to be up to speed on the key points of human life so that we don't have to tell them what a virus is or to wash their hands several times a day.

If this thing does become pandemic people need to know the difference between 5% and 40%, between a virus and bacteria, where infections are located, they need to evaluate the risks of travelling, buying bread or going outdoors.

So let's make sure we understand the world that's around us, rather than relying on gossip, distortion and fear mongering that the media provides today. Emotions are fun, exciting and make life interesting. But let's make sure basic skills to overcome emotion when needed are a fundamental part of what we teach. Knowledge and skills, education, is the light that lets us understand the problems we face and helps us find the solutions.

School isn't about exams, it's the instruction book for life. How to be happy, successful, caring and, if this thing does become big, stay healthy.



EXTRAS:
UK Government's pdf Information Pamphlet on Swine Flu - yes aimed at adults, not children, although it could be good to use in class!



April 29th 2009 - Genki in Seoul
If you ever see on my schedule that I'm planning on spending just 24 hours in a country again and aim to get some work done then please email me and tell me I'm mad! Especially if it's Korea, the only country I've ever known highway traffic jams to last past midnight!

I spent this morning rushing round Seoul like crazy trying to get everything done before catching the plane back to Beijing. I didn't even get chance to update YouTube on the free Incheon WiFi, eventhough it's been the first time I've been able to get on there in a month. But hopefully there should be some exciting new Korea projects coming soon so stayed tuned!

Last night was much more civilised out with a group of primary school teachers. (Apologies for sending the meeting place info out to everyone else so late, I'll try and be more organised next time.)

Korean Primary Schools

Judging from my previous workshops in Korea and the emails I get, I always thought in Korea that Genki English was most popular in "Hagwons" (private evening schools) so it was great to hear about it being used in Korean public elementary school. The teachers were taking the Korean national curriculum, but substituting in Genki English themes, where they fitted, to jazz the lessons up. If you teach in a similar situation and find topics that aren't yet covered by Genki English themes, then let me know and I'll see if I can maybe make some more themes for you to fill the holes and bring a little more excitement to those lessons too.

Use the Korean Games First

One other really good idea was to use the online games in the kids native language first, then do the English one. i.e. try the Winter Clothes in Korean, then the English version. There are also version for Spanish, Chinese, German, Thai & Japanese.

I was also asked about 6th graders (see also Harry Potter Effect) and kindergarten as well as what to do with unresponsive kids: 1)Comfort 2) Interesting 3) Understanding). Plus loads of other education stuff which was very cool and might also lead to some very interesting sounding workshops in Korea in the future! Very exciting.

Into the future...

Being here though is very different from China, it's a whole other world. For the past four weeks I've been eating, sleeping, breathing the Chinese way of doing things and it's amazing to pop along to another country and get hit with "Well yeah, there are other ways to do things!" We really need to make sure our kids experience more countries!

In China the watchword is always "potential". China certainly has that and is very exciting. But in Korea it's like jumping 20 years into the future. Everyone is so ordered, has brilliant white teeth and is so well mannered, the streets are clean and well kept, everyone has a super powered mobile phone, and the killer app it turns out is watching TV on the subway, or paying for your morning coffee with your cell phone instead of money.

This is what China will be like in 20 years time. Although of course the best thing about Korea is the gorgeous food!




Fingers crossed I'll be back in Korea later in the year, so get in touch if you'd be interested in a workshop. I'll also get working on more Genki Korean stuff, we deliver 1,000 pages a day on that site already so I guess people like it.

And would anyone be interested in having the Lesson Plans book in Korean to help lesson planning with Korean teachers?



April 29th 2009 - Thinking Bigger and Why We Need YOU To Do It
The big buzz around the blogosphere this week is for Michael Port's "Think Big Manifesto". It's not a new concept, it just says that thinking big is just as easy as thinking small, so you might as well think as big as you can!

The idea of the book is that it applies to anything, from being happy and relationships, to jobs and finance, or anything else.

I think it applies especially to teaching, and especially to teaching English. Because far too many people, especially schools, think too small. How many times have you heard teachers say that kids can't do something? Or teachers moaning that parents want their kids fluent in 6 months? Or kids saying they have too much boring homework?

Don't be "realistic"!

It's all because too many people are aiming too low. Schools plan English lessons without a set end, "just come and take lessons every week". But for how long and for what aim? A goal without a time limit means you'll never get there. Some schools only do things for exams. Simply for the tests? A goal of passing a test means that's all you'll be able to do. Why follow the status quo? Why give the kids so much ineffective cramming style homework? Just because it's always been done? Parents often want kids to be "fluent" really quickly, but teachers often urge them to be "realistic" Why? What's so wrong about that goal?

We know how to learn a language, and we know that millions of people already do it. We even know how to teach it with just one classroom hour a week in a foreign land. Stopping Swine Flu from becoming pandemic is tough. Rebuilding the world's financial system so that it empowers more of the world's poorest is tough. But we'll do it.

In comparison, teaching one English theme a week is too easy, too small.

Now it's your turn!

I'd say "think bigger". What if your kids had to learn fluent English in 6 months, or 3 months, or even 1 month. How would you teach it? The old expression goes that if someone put a gun to your head you'd certainly find a way. So why not do it now without the gun?

From a business point of view you'd have hundreds of students, because everyone would want to learn from you. From a karma point of view you'd be helping millions of people learn things more quickly than they ever thought possible. And from a personal point of view you'd have tremendous satisfaction at having done something amazing. Your fortune and fame beckons!

So what goals would you set? How many lessons? How long for? What targets? What wasted class time would you cut? What materials would you use? Plan it out now, in your head if you like, or better still on paper or even in the comments here. What English would you teach first? What English would you teach last? What excuses do you have not to do this? School won't listen? Can't be bothered? Boss won't play ball? It's not possible? Even more reason to do it and prove everyone wrong, including yourself! How would you best use the resources you and your students have? What extra materials would you make? How would you design the perfect system to make kids fluent in months or weeks?

As I say, thinking big is just as easy as thinking small. You think everyday, so you might as well make it as big as you can!




April 28th 2009 - Funky new printables
Gaz has sent in some great new printables.

First we have question cards, for example featuring all the GE themes with "what" and answer cards to match.



Or "where" and "can"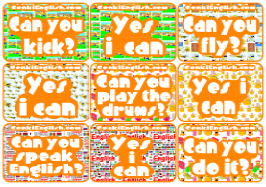 Plus a How are you? poster & How are you? namecards to play a How are you? version of the namecard game.




Gaz has also sent in some really great phonics game cards. I'll get them on the site just as soon as we figure out how to merge the many pdf files into one single pdf file. None of you you happen to know how to do that do you?

I've also uploaded the Can you speak...? mini cards which goes with this month's newsletter.

And using Wordle Gaz has also created this great picture of the words used in the Genki English songs. It's cool to see which words are focussed on. It's a shame "can" gets discounted along with "the", "is" etc. otherwise I'm sure it would be the biggest



OK, check back soon for the next phonics cards!


April 26th 2009 - Go Green! CD9 Download is On Sale Now!
I usually wait till the physical CD is back from the factory before launching a new CD, but seeing as the Download Packs have no packing, nor C02 from shipping then I figured I'd launch the new one as soon as it's ready i.e. right now!

So the new Full Download Packs have all the CD9 themes included, including all the "software." Or if you only need the Volume 9 Software (i.e. you don't need the other volumes nor access to the online members club) you can buy the CD9 Software Only for just US $34.99.

Or members can get a discount price of only $19.99

What's this "software" thing then?

I think most people still use Genki English with a CD player and picture cards, which works great of course. But now instead of having to carry loads of flashcards, if you can take your laptop into class, or even better get a projector or digital whiteboard, you just hit the number 1 on the keyboard and the flashcard pops up on screen.

Talking Words Page. Simply click the words or press the numbers 1 to 8 and hear each word pronounced. Each word is recorded with different people and different intonations to give the kids lots of English exposure.
Or if you want all the words from the song on screen at once you can use the "Words 2" button, which is great for showing all the words during classroom games.
Talking Picture Cards: Here you have all 8 of the vocab words on screen at once. You can still move over them to hear them pronounced, and it is a life saver for classroom games. Plus if you use a projector in class, you won't have to carry around all the heavy picture cards!
Plus the songs are now illustrated, which gets the kids more involved and gives you a break from being the focus of the lesson!
Then the song complete with lyrics and illustrations! A fantastic way to liven up the lesson and get the words stuck in your head. And a great way for kids to practice even when you're not there.
If you're not musically inclined, or aren't too hot on singing, each lesson also has an illustrated "mini lesson" which basically teaches the kids how to sing the song if you don't want to. It's also great to give your voice a rest!
Learn the song with the illustrated "Mini Lesson", the teacher becomes the "director", the kids become the center stage stars! Perfect if you're no good at singing yourself.
Plus there are computer games you can play in class and a karaoke version of each song.
All the themes also have a funky game. You could even use the games to "pre-teach" the new language to save more time for real practice with each other. And to finish off you have the Karaoke Versions.
You can see it really bridges the difference between a "chalk and talk" lesson and what kids would be doing at home which is playing computer games or watching TV, it really brings the lessons to life. You still do the same
lesson plan
but it takes a lot of the work off your shoulders so you can spend more time listening to the kids, preparing the next things or even taking a little rest!
These software features are available for all the Genki English lessons in the
Songs & Software Download Pack
, or as I say if you only need the CD9 ones the you can
buy them now
(or
members
can get their
discount price
!)
Enjoy!
April 25th 2009 - Are you in Seoul?
Are you in Korea? I'm going to be briefly in Seoul on Tuesday and Wednesday. I don't have any public workshops, but if you wanted to meet up for a beer on Tuesday night or maybe squeeze in a coffee Wednesday morning, it would be cool to meet up for a chat! Get in touch and let me know.
Then I'm heading back to Beijing for another month. There are some crazy exciting things going on here, so if you're in Beijing as well get in touch it would be cool to meet up!
April 24th 2009 - A couple of Games
I just put a shout out over on the forum for some "zero preparation" games for our Chinese schools. Within a few minutes I had some fantastic responses! Here's the full list, and here are a few examples:
For the How many? theme:

Mind reading game
1. Teacher makes a number with their fingers behind their back.
2. The teacher says "How many fingers?"
3. The kids all shout out English answers.
4. The teacher shows the fingers
5. See who got it correct!
Do it a few times, then the kids split into pairs.
1. One child makes a number with their fingers behind their back.
2. He/ she says "How many fingers?"
3. The other child guesses.
4. If they guess correct they swap roles.
Continue for 10 minutes or so, then the tournament!
1. The teacher chooses one pair of students.
2. One child has their back to the wall.
3. The other child has their back to the class.
4. This child makes a number with their fingers behind their back. All the other children can see except for the child with his/her back to the wall.
5. Everyone in the class shouts out "How many fingers?"
6. The child with their back to the wall guesses a number.
7. If he/she is correct this pair gets one point and get another go.
8. When they get it wrong, the next pair comes to the front and repeat from step 2.
9. See who has the most points at the end!
And for I can do it! …
I can do it Game
1. Everyone stands up.
2. Teacher chooses one instrument.
3. The teacher says "I can play the …" plus this instrument and does the gesture. E.g. I can play the guitar.
4. The kids repeat.
5. But… if the teacher does the wrong gesture e.g. they say "I can play the guitar" but pretend to play the piano the kids have to be silent!
6. If anyone repeats when they should be silent they are out and have to sit down!
7. Keep going till only one person is left. Then try the game again, but this time the teacher says "Can you play the….?" and the kids have to answer with "Yes, I can play the….?"
I can do it Game 2.
1. Teacher faces away from the kids.
2. The kids all choose one instrument and mime it silently.
3. Everyone shouts out "Can you do it?"
4. The teacher says "Yes, I can play the …" then spins round, shouting out one instrument and doing the
gesture.
5. If anyone has the same instrument as the teacher they win!
Although if you can print picture cards then the I want to make you a star! Game is the best for that theme!
Thanks everyone, you just saved me a lot of time and let our translators work on them today rather than on their day off!
P.S. These games are now in the updated Lesson Plans Book: http://www.genkienglish.net/clipart/lessonplansbook.pdf
April 22nd 2009 - How to make an ESL curriculum
After workshops next door to the Google and Microsoft offices in the city centre this week, today I was back into our slum area schools (although I don't like calling them that because on a day like today they are as beautiful as anywhere else and of course they are the main reason I am in China!) to have a chat with the teachers about the next set of lessons plans for their curriculum. As usual they were very motivated and great!

Where to start?

For beginner teachers I usually give them a set of 20 basic lessons to work through, and they're pretty much the same as the first 20 lessons on the curriculum page here. These have been proven to be popular with the kids, have lots of useful English and importantly are especially easy to teach.

And then?

But from then on flexible is the key. Ideally you want to cover all the GE themes, but not all kids will want to do things in the same order or at the same time. And of course this applies to teachers as well. Plus because different schools start at different times of the year, you don't want to be doing Winter Clothes in June or Ice Cream Flavours in December. Unless you're in the south of course!

You choose & it's your baby!

So instead of dictating the order to do things I usually ask the teachers to choose which themes they'd like to do, which gives them a lot more investment in the curriculum and makes it their own. I do this by covering a huge table with the printed lesson plans so they can see everything at once. They also start acting like kids in a sweet shop choosing which ones to do! Then I go through with them and tweak things to make it easier to flow from one section to the other, and that the activities build on the language as you go along.

You could of course go even further with this idea and get the kids to make their own curriculum at the start of term!


Plurals before singular

One thing the teachers did last time was to teach the Animal Voices theme before doing the Do you like animals? theme. Their rationing was that traditionally singulars should be taught before plurals. But of course in Genki English we do things the other way around, because if you teach "Do you like" with plural animals from the start it's very easy to switch to "Do you like" + food. Then instead of worrying whether to put an "s" on the end of things or not, if you start with plurals the rule to make a singular is simple "If there's an s, chop it off. If not leave it as it is." This saves a lot of confusion for the kids! This also explains why they thought there were too many words in one lesson, because if you do the Animal Voices song first you actually have 20 pieces of vocab in one lesson! Doing Do you like animals? splits the vocab up.

Think of other subjects as well

The teachers today were also wanting to do the What time is it? theme. This is in first grade. In private settings I have no problem with this. But in primary school it's always best to try and co-ordinate English with the other subjects. In most countries telling the time is only taught in 2nd grade. So it seems illogical to include time in English class before that. But today they said their kids could already tell the time and it would impress the parents if they could tell the time in English before other classes could do it in Chinese! So fair enough.

Balancing easy and challenging

One very good thing was that the teachers were wanting to include the very, very important Is it...? theme. This is one of the key skills in being able to describe something using other English you know, e.g. it's a big animal, it's yellow and black, it comes from Africa, it's not a lion etc. Many teachers miss this out as they say it's too difficult for their kids and in first grade in sometimes can be, but it was great to see the teachers wanting to teach this today!

I always try and do it as soon as I can. One really good way the teachers in Japan did it last year was to do the game first in Japanese. This gets over the difficult part of developing the describing skill without any extra difficult of using English. Once the kids get good enough to do the game in their own language they really, really enjoy it! So then you can say, OK how about an extra challenge, let's try doing in English! The kids are usually really up for it then!

It's also important to think of where in the term you put tougher themes, I usually put them near, but not at, the beginning or in the middle so that you enter the school holidays on a high note with an easier or more motivating theme. Today we went with Can you speak...? to go into the Summer holidays!

It's fun!

Making a curriculum is fun, it's like picking out skills you'd like to have. Oh, I'd like to be able to say that, and that, and that! Plus playing through the songs and games for each theme as you make the curriculum really makes you want to teach them right now because they are so fun. All the themes were chosen from language the kids like to say, but that's usually also fun language for teachers to learn as well. You really look forward to them. And as you teach each year you learn more, see different problems and find new techniques to get over them, which is also pretty fun as well, as you never know what exciting new things you'll find this year! I know I'm loving CD9 at the moment and I really wish I had made it 10 years earlier!

Curriculum Yoga

But make sure you keep the flexibility. Even the most perfectly planned curriculum will fail at some point because the kids' interests will be different on different days. They'll be tired or genki, into sports or the news, or the latest movie or freak weather. These are things a strict curriculum can't cope with and it's one reason why textbooks fail children, they just can't respond to situations like a good teacher with a flexible set of materials can. So always have a back up lesson in mind, and always have back up activities in mind. Don't worry if the kids suddenly whiz through 3 themes perfectly in an hour (they've probably been playing the computer games!) or that one theme won't stick no matter how many times you cover it. Genki English is designed to be like this, like lego blocks thrown out there to play with and build things, eventually you will cover everything, but the route you take through the jungle is up to you and your kids!




April 22nd 2009 - Genki Chinese Games
I've just uploaded 3 new Genki Chinese games for you:
Learn Chinese Fruits, Learn Chinese Drinks & Learn Parts of the Face in Chinese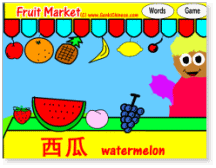 I've basically done them out of desperation at not finding any fun materials to learn Chinese myself! Even the hallowed Michel Thomas course has been sending me to sleep with the advanced Mandarin.

Update: I just figured out that because I bought the ebook version of Michel Thomas from audible, you can actually play it faster on an ipod, which makes it far less sleep inducing. And content wise it still is the best course!

I've also done these games in a "full screen" style like the Genki English Software. What do you think?

Fun please!

Most of the other Chinese material online is also just really boring. Before You Know It looked good with a great free demo. But I just bought the full version and it's just too fiddly and just not fun enough to make me want to spend anytime with it. Mind you their iPhone app does look good and I wonder why I just paid $50 for the PC version when the phone one is only $8!

I also bought their Kidspeak Chinese which was very good, but far too small on screen and I finished it in a couple of hours. It also cost $29.99, which when you compare how much content it has with the GE Download Pack, I'm selling the Download Pack far too cheap. Plus i want my software big, filling up the whole screen!

Everything else in the bookstores as well as online that is made for adults, as I say, puts you to sleep. It's all grammar and far too lengthy explanations. Make no wonder most adults don't bother to learn a foreign language.

I did find one that was very good, called "Easy and Fun Chinese" which I picked up in the airport. Amazon have it on at $467.20! Again it's a kids series so it keeps you awake with bright colours and animations but it doesn't work on my computer! : ( If it did work I think would be worth the money though.

So I guess it's back to work on Genki Chinese. The games are very addictive, almost procrastinately so, and hopefully soon I'll have some very funky songs to learn Chinese as well.

Plus don't forget Genki Korean, Genki Spanish, Genki German and Genki Thai, I'm trying out different technical systems with each one to see which is the best.

Plus of course that magic elixir of language learning: beer! I speak way more Mandarin in the bars on an evening than I do all day relying on translators.

Anyway do you have any recommendations for fun products for learning Chinese? Or for any other language for that matter?




April 21st 2009 - Phonics Crash Course
Today I had an intro workshop for a chain with 600 branches and now quite a few genkified teachers.

Afterwards we were chatting and one of the teachers asked "Why doesn't Genki English have any reading or writing?" My simple answer to that is "Because there are already lots of really good reading and writing courses out there." Most students in most countries can read and write quite well so there's no point re-inventing the wheel.

I want to speak English!

But it's the speaking ability that is lacking in just about every country. It's what employers want, and it's what most learners want, after all you don't say "I want to learn to write English" what you say is "I want to learn to speak English." So that's what I focus on and why Genki English is so popular.

Our phonics doesn't work!

But of course traditional reading courses aren't perfect. So this then led on to talking about phonics. The teacher was saying that although they do teach "phonics" it doesn't seem to be working. I asked how they were doing it. They said, "well we show the kids a word like "cat" and have them sound it out "See, c, c, Ay, a, a, Tee, t, t" but the kids don't get it."

That must confuse the kids like crazy! I see this misunderstanding of what "phonics" actually is quite a lot and if you do it wrong then yes, it doesn't work. Starting with the letter names is one mistake, and I guess I also confuse people in my courses when I tell them not to do "phonics" at all at the beginning. So let's try a quick crash course!

Don't start with phonics, start with "Phonemic Awareness"

"Phonemic awareness" is one of those terms that academics invented to try and make everyone feel inferior, but it's really quite simple, it just means "hear the sounds." When you see good teachers introducing new words, along with gestures and visuals, they also vary how they say the word. Sometimes it might be a straight "jump", the next time it may be "jjjjjump" or "jummmmmmmp" This is not only fun for the kids (all kids love silly voices!) but it helps them listen to not only the word but the component sounds of the word.

Depending on the country you're in you'll need more time on some sounds than others. This is also one important reason to study the local language, so that you know which sounds or "phonemes" to concentrate on. For example last year we were letting the teachers in China get away with a "jjj" sound for "r" thinking it was just a one off, until we realised it is a recurring error!

It's also important to remember that unlike say Chinese or Japanese, there are no set vowel sounds in English. Almost every city in the English speaking world uses different vowel sounds. Even if you say "I want to teach US or UK sounds" then there still isn't a set standard, a word like "octopus" is pronounced very differently in Georgia compared with upstate New York, LA or Utah. So don't overly worry about vowels. Obviously you will have a bias for your own sounds, but make sure the kids also experience the vowel sounds of other native speakers (e.g. guest teachers, GE CDs etc.) so then don't suddenly become lost when talking to different people. The good news is that for quite a few non native speakers it's the consonant sounds that are the main barrier to communication so you can concentrate on those.

When to start this?

If you're doing a serious English course (i.e. actually gaining the ability to communicate in English, not just to pass exams) then you can of course start this right from the beginning. Keep it fun, and keep the conversation as the main aim of the lesson, but stress the sounds in the words where you can.

Some teachers take this one step further by then linking this with letter symbols or "graphemes." For example stressing one sound in a word and getting kids to point to the letter on the wall or run and grab a foam letter.

I personally don't introduce graphemes at this stage, but if you want to you can, again just keep it light and fun. The important point is that the sound comes first, then the letter symbol.

Unmissable

Obviously with native speakers this stage isn't necessary because they've had several hundred hours of listening practice already. But in non-native speaking situations this isn't a stage you can miss. And if you want to move on to reading, then we also have to remember that this stage isn't actually "phonics" yet.

(I guess I'm also guilty of more confusion here as my phonics pages are really more phonemic awareness activities.)

What age to start phonics?

Before staring real "phonics" we assume the children have already had considerable phonemic awareness, either in class, from a speaking course such as Genki English, or from "extended listening" (not extended reading, extended listening where they listen to dozens of hours of English material) and they can speak the language to some level already. This last bit is important. This can take anything from 50 to 200 hours of class time before you even start real "phonics".


So what is "phonics" then?

"Phonics" is a pretty broad term, but the generally accepted meaning is the next stage of teaching reading. You can think of it in two parts and I'd run it in parallel to the continuing speaking course.

First, in a very structured manner, you re-introduce the sounds of English and the most common letter that represents this sound e.g. for the "j" sound introduce "j" before the soft "g". It's usual to only do one (or maybe two) graphemes per lesson. There are many activities to do this and I'll try and share some soon. Again this on its own isn't phonics, you need the next step...

Blending

The second key component is "blending". As soon as you have taught a handful of graphemes the kids should start learning how to go from seeing "c" and hearing the c sound, seeing the "a" and hearing the a sound, seeing the "t" and hearing the t sound, to gradually move them closer and closer together to eventually come up with c - a - t = cat. Although simple to those of us who learnt it in school, this is a difficult skill and takes time, even with kids in the UK or US. Being able to blend lots of examples is why many phonics courses don't use the normal alphabetic order.

This is where it's very important that the kids can already speak some English. The whole motivation for phonics is that children can the read words they already know. If they have never heard the word "superhero" before, then even if they can say it out it has no meaning for them. Whilst some nonsense words can be good for building the blending skill, the motivation of phonics comes from seeing a word you don't know how to read, sounding it out, blending it and eventually getting the eureka moment of "Wow, that says my hobby!!!!!!" Of course if they haven't learnt the word in a song or by listening before hand then all they read is the equivalent of "hjdshfjkdshfdlhs" which has zero motivation for them.

The trap!

The trap here is that if the kids only know a few words e.g. a few animals or colours, then they may just be remembering the shape of the words from flashcards. This again isn't blending and isn't reading. Here you could use more nonsense words, but that is really just a sign that you have started phonics too soon. It's another reason why they have to have a lot of listening and speaking beforehand, so that you can introduce longer words that they couldn't have remembered.

( Side note: This is one problem with using Genki English only. As the GE language is taken from the language kids use most often it is the most phonetically irregular and whilst being great for communication it doesn't give the best examples to use in a phonics course. I'm looking at ways round this problem at the moment, extended listening as I mentioned above is maybe one way)

How long to spend on phonics?

Real phonics does take time to teach, I think we're looking at around 30 classroom hours at the moment for the basic set. There are many good courses out there such as the UK's Letters & Sounds or Jolly Phonics programme to help you which I can recommend.

Once you've done this stage and have added in some of the non-phonetic high use words such as "the" or "I", kids can read about 80% of English. Which is pretty cool.

Then you can, if you wish, introduce the names of the letters e.g. ay, bee, see etc.

From then on it's a case of teaching the other ways of writing the English sounds, such as "igh" or "dge" to slowly crawl up to nearer 100%. This is a bit of a struggle but I'm sure there will be more fun ways of doing this last stretch coming along soon.

So to sum it up:

1. Learn to listen & speak + phonemic awareness
2. Keep learning to listen & speak, plus learn to read with phonics
3. Keep learning to listen & speak, keep practicing reading, plus a traditional writing course.

Or if you have limited classroom time my recommendation is to just do stage one in primary school and leave the others as a new challenge for (junior) high school!






April 16th 2009 - Kindergarten Classes
Today I had a demo workshop for a company who put teachers into kindergartens in Beijing. It was a bit of an experiment to see how the teachers react to Genki English before hopefully introducing the Teachers' Packs (and maybe even workshops) into the schools.


We started off with 21 teachers (as shown here), but ended up with almost double that when everyone arrived. Cool.

What level?

The first thing with doing a demo for a kindergarten to is to find out the expectations they have. You can get some pretty funky extremes from "My kid's been studying for 2 weeks and still isn't fluent!" to "Hmmm, I think that two colours in one lesson is maybe too difficult for our students". Luckily today they seemed quite cool with high, but achievable, aims.

What we did...

I started off again with the basic Genki Disco Warm Up to show the GE rules. Today was I think the first group I've ever had where everyone agreed that making mistakes is good right from the start. At first I just thought they weren't understanding my question, but even when translated they were all saying "yep, we agree, mistakes help us learn". Excellent.

Then after a brief self intro, which they didn't seem too interested in(!), I demoed an example structure of a GE class i.e. the song to learn the English, then the game to practice it. Obviously in kindergarten this pattern gets stretched and changed and mangled almost every lesson, but it's still a good basic template to keep in mind.

I did Superhero with the Clap, clap game, which worked very well. I got the CD mastered version of the audio files the other day and it sounded really good. Then it was How are you? with the How are you? monster game, just to give a feel of what GE is like.

Everyone was really into it, the Chinese teachers were on board and the foreign teachers were cool with everything as well. Afterwards teachers were coming up and saying how they'd love to use Genki English instead of their current textbooks and others were saying they already use the games from the website so would love to use the full package. Nice.

They also invited me to join their staff trip to the Great Wall on Saturday which should be cool.

The best bit was at the end. I was having a chat with the organisers to see what they thought and two guests walked in from a province miles away. They saw my t-shirt and said "We use Genki English!" and came to shake hands, which I guess was the icing on the cake for getting these kindergartens to start using GE!


Great ideas for 4 and 5 year olds

There's also a great thread on the forum at the moment: Need help with 4-5 year olds
It starts off with "I'm at my wits end " and ends with "If every lesson was like today, it will be a blast .... ", thanks to everyone who contributed their great ideas!


Friday

Today I was in meetings again with other school chains.

Saturday - the Great Wall



I've only taken 1 day off since I've been in Beijing this time, so it was great to be invited along with 50 of the teachers from Thursday's company for a trip to another section of the Great Wall. That was a lot of fun! It was strange that some teachers who weren't there on Thursday knew who I was from the website videos, I never knew GE was so popular over here!



Compared with December the air quality was pretty bad, and it was a serious hike up there. But we made it!

... then we zip lined down!



Then dinner and some beers on the Beijing waterfront. What a cool day, thank you very much to everyone for making me so welcome and for being such good sports on Thursday. Good luck with your schools, the kids are very lucky to have you and email me if there's anything I can help with!









April 15th 2009 - Beijing British Council & Solving World Poverty(!)
This morning I popped in to see the British Council in Beijing. As usual their offices were beautifully designed, if I was a student I'd want to study in the UK after visiting them! I've done workshops for the BC before (including a keynote speech), there's actually a British Council branded version of the Teacher's Pack out there and they license Genki English in quite a few of their language centers, the latest one I heard of was Casablanca, which sounded very cool!

Anyway today was just to see if their was anything I could help with in Beijing. I tell you, the more I hear about China the more excited I get. There might be some very interesting things in the future!

Afterwards I popped into the local bookstores to try and get some learning Chinese materials. As usual most of it was just really boring, it would just put me to sleep! I did buy one book called "Hip Hop Mandarin", which I thought would be like the Genki Hip Hop songs, but err, no it was a bunch of school kids singing along to a metronome. Just a little bit different!

Solving World Poverty (!)

Then after a few hours computer work I was watching a programme on French satellite TV about parents in South America who had to leave their children in order to go and work in Europe. There was a similar thing on the BBC the other day about workers from South Asia in Dubai. Plus here in China many of our parents have moved from rural areas to try and get work in the cities.

I also had to update something on my Location Free Lifestyle blog.

Then it hit me:

This idea of a location free lifestyle, "making money online - live in paradise" maybe shouldn't be about rich countries, couldn't it in fact be the way out of poverty for many of the poorest people? For many people the "live in paradise" would be to live at home with their families. And if you make dollars but spend rupees you're very quickly going to get out of poverty. With the infrastructures coming in place, and the amazing entrepreneurial talent we see in many places, I think this could be something huge. I'm probably just super late in realising this, but if you're interested in reading more, I wrote a full post about it: Why Making Money Online is Solution to World Poverty

"The Beautiful Tree"

It was getting late by now, but I wanted to watch Professor James' Tooley's excellent live presentation of his new book "The Beautiful Tree" about our private schools for the poor. (I'll link up to the video once it's back online!)

One of the questions from the audience was from a gentleman from www.openworld.com I haven't seen his website yet, because it appears to be banned in China, but he was asking that if entrepreneurship can solve the education problem in many developing countries, couldn't the model also work for selling digital products online to bring people out of poverty. Wow, that's exactly what I had written 30 minutes earlier!

As you can tell I am very excited about this as well. I always thought of the Location Free Lifestyle site as something not too serious, certainly I don't put all the blood, sweat and tears into it that I do with Genki English. But could that site, that idea, be really used to bring millions of people out of poverty?

I have a feeling that it could! Wow.



April 13th 2009 - Genki Business English
It seems that every day this and last week I've been meeting with school chains asking about putting Genki English in their classes. Judging by how classes are taught here (holding up flashcards, getting bored, falling asleep!) and how different Genki English is, I think it could be really huge here.

Most of the places have been talking about using GE with kids classes, but some are also wanting GE in business & adults classes. So today I had a consult and then a mini-workshop for a group of teachers of adults.

Err...ummm...

When you look at many adult classes, in China or anywhere else in the world, the students might "know" a lot of English but just can't use it when called upon. They get shy, frustrated, lose confidence and just can't get the English out there. This is very much the same problem that the kids' Genki English materials were designed to combat. If you think what the adults need, it's confidence training, it's real practice using the English (ideally with native speakers, but with classmates is fine for the moment) and an easy way to remember to words i.e. the adult course is almost identical to the kids lesson plan!

The only thing is to be a little careful so that the teachers, and students, don' t think "I'm not doing kids stuff!" The trick is to let them think it's high powered "business English", but then slip in the songs and games when they start to find the English a bit tough. It is a lot easier to let something sink in when relaxed compared with being super stressed and pressured. Plus with the learn Japanese materials I think we've proved that adults like the songs just as much, if not more, than the kids!

For a first adult class...

In the presentation we started off with the Disco Warm Up to teach that making mistakes has to be compulsory in class, that only loud confident voices will be tolerated and questions should be answered, not just looked away from. And that smiles are cool, of course. The great thing about doing a business English course is that unlike other English courses where some people might say "well, err, yeah, but I don't like that", with business people they already know these things are non-negotiable in their daily lives but once they realise it also applies to English it's like a lightbulb, or rather a "wow English works like this too?" switch goes off in their heads. Which is cool to see.

Then it was on to What's your name? to show how the games and songs work. As with the kids, the aim of the game is just to practice speaking the English with other people, but with a little added "fun" pressure to get the adrenaline going. I purposely started off with easy themes as a few of the people there were office staff, not teachers, and this really is the sort of material they need. I did ask the teachers if they thought this was too easy for their students and they said "yes", but when we did the Stopwatch Game, some of the office staff got lost as soon as we introduced "Nice to meet you!" But that's no problem, we just move back a touch.

Once again it's not if you "know it", it's if you can use it or not. There's no point having the knowledge of Einstein if you can't get your ideas out there. Hence why these days everything is focussed on communication. So to get them used to speaking out loud, and to get the English stuck in their heads, that meant it was time for the song. By this time they'd had enough of sitting down and just got so much into the singing! The improvement in their English was fantastic and it was so good to see everyone smiling and enjoying themselves so much. So then we did the game again and everyone could do it really well and really quickly.

Then we finished off with I like everything (a game which I found on a business training course myself) and Best of the Best to show how GE does indeed go up to higher English levels, but with the exact same ways of thinking and learning.

It was great to see the teachers enjoying themselves, it seemed like it was "wow, we're allowed to teach like this?" and the office staff looked very happy that they had made the right choice in GE. It was certainly very different from any other adults class out there!

How to get to proficiency...

I'm also very happy that I'll get to work with them to find out what needs changing for adults, as well as helping finding out what other topics adults in China are looking to learn. As with any age group communication from day 1 should be a given, then you just build up lesson by lesson by finding out what the students want to be able to say and then just use some fun activities to teach them how to say it. As most adults only use a very small amount of language on a daily basis, it's very easy to build up to a level where you can do most of your daily communication in English and luckily a lot of this coincides with the GE curriculum. From then on it's more specific uses and situations you need to look at, but of course you can still do it in a fun way!

So more meetings, but a great workshop, I think I'm going to have to do more of these.

Do you do Business English?

Let me know if you run a Business English course, I'd love to come and do a Business English Confidence Training Workshop for your staff. They'll love you for it!

Do you have any tips on using GE for adult classes?



April 13th 2009 - Get a free digital whiteboard and training
The government in Japan have just decided to give a brand new digital whiteboard (although they call them 電子黒板 electronic blackboards) to every elementary and junior high school for free. Well, with our tax money anyway!
There's a fair chance that when they arrive they'll just get put in store cupboards and never used. So tell your teachers now that you want to use it for English class. There's a fair chance they'll be loving you for wanting to make use of it! The kids love it so much seeing the GE songs on screen, but also being able to play the computer games on a touch screen. So stake a claim to yours today.
Plus there's also going to be a ton of money available for training teachers to teach English. Again there's a fair chance this money will be wasted as the teachers won't know where to spend it. So please tell them about the Genki English workshops, I'm sure you'll love the training and the teachers' attitudes to English changes completely, especially if they get the training for free!
Here's a link to the story in Japanese to show your teachers: http://mainichi.jp/universalon/clipping/news/20090410ddm002010110000c.html
April 13th 2009 - New Lesson Plans Book
The latest version of the Genki English Manual is out!
i.e. the big printable book of lesson plans for each theme.

If you're wanting help to get your head around all the Genki English themes then it will certainly help to print it out and have a look through.

I was hoping to spend a touch more time on it, a couple of the CD9 themes don't have games yet and there's always a possibility of a few mistakes, but I figured it'd be better to get it out there today so you can use it for planning on the first day of term. And also I need to use it for a big meeting tomorrow!

The other language versions I'll try and get updated as soon as I can, but it might take a little while.

Any thoughts, comments or feedback, please write them below! (Or if you find any mistakes!)


April 10th 2009 - Genki Homework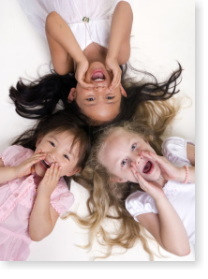 One of the things I'm looking at for our private schools for the poor projects is homework. Parents want it and it's good for them to see what the kids are doing.
But printing is way too expensive.
Computers are non-existent in homes (as is electricity a lot of the time)
The kids having the Student CDs I always thought as the best solution.
But CDs obviously wouldn't work here either.
But technology has been coming down and you can now buy mp3 players for around $12 ( e.g. http://www.davismicro.com/products/product_1416.htm ) or even portable video players for around $25 ( e.g. http://www.chinavasion.com/product_info.php/pName/cool-design-mp4-player-1gb-18-inch-screen/ )
This is still too expensive, but I'm looking at the day, not too far away, when mp3 players are around $1 each. Then we could start handing them out to every kid in our schools.
But … I haven't done enough research into exactly how best to use such a tool and what logistics problems would occur.
We could do it in our schools, but it would be a huge training investment and a large risk with teachers who are often unfamiliar (as yet) with GE and computers.
So I was thinking if any of you would be interested in maybe doing a little research with some of your classes?

(Almost) Free songs!
You'd still have to buy the mp3 players for every kid in your test class, but I'd be prepared to give you a (very) cheap license to put the GE songs, mini lessons or whatever else you needed onto the machines.
It would have to be an experiment that lasted at least 1 (school) year with at least 1 regular class i.e. preferably doing GE once a week or more. Either primary school large classes, or private small classes, but all the children in the class would have to have the players and they would become an integral part of the course you teach.
Things I'd want to look at are:
Do we give the kids all the material at the beginning?

Or release each song as we teach it?

Do we set specific listening goals as homework?

Or simply set "listen to one song that you like each day" type thing?

Do we add in listening test style homework?

What other things would be good to have recorded?

Do the kids enjoy them?

Do the kids improve compared with other classes that don't have them?

Is the improvement worth the dollar and time investment?


What other innovative teaching ideas crop up during the experiment? etc.
Logistics problems would also be needed to be looked at:

From seeing the results teachers have been getting with the student packs at home, my gut feeling is that having every kid with an mp3 player will help enormously. I'm confident of improvements with your kids' abilities and that with a good set of policies I'm sure the logistics can all be overcome. I also have the feeling that it would be an excellent sales point for your school (join us and you get an mp3 player loaded with top material!)

But I'd really like some more data to make sure I'm right and not just being optimistic!
What do you think? Would you be interested in trying this out? It would really help me out if you could!

Get in touch and let me know or please feel free to make any comments below,
Be genki,
Richard
April 3rd 2009 - Beijing Genki Marathon
This part two of my Beijing workshops. See yesterday for part 1!

High Level Phonics

This afternoon was going through the much more advanced parts of the phonics course. They start off with individual sounds, then move on to alternative ways of writing them e.g. ai, ay a...e etc. Then it moves onto some of the more esoteric readings and onto full stories. It is a little "schooly" but as long as the teachers do everything in order, and they've done lots of vocab with Genki English beforehand then the magic of being able to read such high level stuff still really gets the kids going.

Moving into much more grammar and punctuation meant there was a lot to take in and I think my brain was hurting a little!

How GE works!

| | |
| --- | --- |
| Dr Pauline Dixon showing how Genki English has improved the listening & speaking abilities of the children. | |
The Dr from the University then ran through why we're doing this programme again. With phonics for reading and Genki English for speaking and listening. And why they chose these methods, because they are some of the best in world developed by experts in the field.


She also showed the data and research results from India. It's great to see a University Dr. saying such nice things and pointing to posh graphs showing how much the kids improve with Genki English! Even if the analysis was way above the heads of most of the teachers!

Back to being Genki

Then in the final hour I wanted to run through more of the GE stuff. First of all I showed them Flossy's excellent video of the bonus printable materials. Once we get a budget sorted out we'll probably add in some of these and the teachers looked very excited to see them, especially the Imagination Worksheets!



I also ran through "How do you say ... in English?" where they were the kids and asked me, the teacher, "How do you say" plus the random word from the song animation, in Chinese, plus "In English?" and I gave the name of the item in English. (Have a try of it yourself, it's a lot easier to do than explain!)

The timing of this song still isn't too easy for most teachers, so I might have to do something about that, but they managed it fine. Except that they were pronouncing "say" as "see", I'm glad we have the songs to correct that for the kids!

Then as we had two foreign guests we played a variation of the ...

How do you say ... game.

1. Put the students in two groups.
2. Each guest cheers on their group.
3. The group of kids say to the guest "How do you say" + a word in Chinese + "in English?"
4. If their guest can say the word in English i.e. they knew the Chinese, you get a point!

They got so excited about this game! Usually kids try and think of words that sound similar in the two languages, but here the teachers knew some of the phrases I'd been teacher the other trainer so were asking her questions like "How do you say 啤酒 in English?" - it's beer!

Genki Marathon

The teachers have only been given the first twenty lesson plans so far, so using the high we'd just created in the game I wanted to show them how far GE goes and how good their kids could get. So very quickly we ran through Excuse me, High School Phonics (oh it's too fast! But then "Oh, it was OK this one's too slow" when played the slow one!) the Times Tables songs (too easy for Chinese teachers!) the Hip Hop Songs including You're the best, then a run through Eat! Drink! Dance!, linking to What do you want to do?, linking to I want to be a rockstar! to finish with, all in 30 minutes!



The "freeze" part of the Eat! Drink! Dance! song is a killer!

Yesterday the new teachers wouldn't have been able to do any of this, but today they were on a such a Genki high, had got the rule of "I can do it!" and just did it!

It's so good to hear GE working so, so well and the teachers who have to teach it were getting so excited when they saw the new songs!

So then it was my speech about how they really are the rockstars.The job they're doing in inspiring the next generation of kids to be whatever they want to be, to trust and care for each other, and to know that whatever they dream and work towards they can achieve, is a truly special vocation to have. After an amazing "Welcome to Beijing" song they sang for us, and all the photographs and tears, they left the room singing "I want to be a superhero".

But they already are.




April 3rd 2009 - Teacher Feedback & Genki Marathon
Although I've been getting reports and feedback from the management, it's the real, honest, feedback from the teachers I really need. Both to find out what needs changing in the current materials and how to best present the future materials and to select which future activities to give them for each theme.

As we, the trainers, had had about 2 hours sleep from working on the project I also decided to start a little slower. So I showed them Flossy's Imagination video and they were so impressed with the work the kids had done!

Then straight into the evaluation exercise.

1. Put the teachers into groups.
2. Made sure there was at least one teacher who's been doing GE every day in each group.
3. Set a time limit of 30 minutes
4. The teachers who've taught the curriculum go through each lesson in turn saying what was good and what was bad.
5. Everyone discusses and the teachers who haven't done GE yet write these comments down.
6. After the time limit one person from each group gives me the feedback on the first theme.
7. The next person in the group gives me the next theme's feedback etc.

There is a risk with this in that the new teachers, who've only had one day training so far, could latch onto the bad points and rule out using GE altogether in their heads (familiar grammar and rote learning are much more comforting for some teachers!) So keeping the good points in there is very important, as is taking turns to report to me, so that everyone listens intently! It was also strange for me as usually I can walk around and understand what the teachers are saying to each other, but today it was all in Chinese!

Anyway, the evaluation came back very different from what I thought!

The main good points, as expected, where that the kids loved the lessons (everyone of the them!) and really enjoyed all the gestures, songs and moving about. Great!

The main bad point, as latched onto by the new teachers, was that there were "too many words in each lesson". A touch of deja vu from yesterday there! But the first example they gave of this was the Disco Warm Up! So I asked how many words they would teach in a traditional English lesson. The answer they said was five. So I asked them to count how many were in the Disco Warm Up, oh, it's five! "But OK then", they said "But the other themes have 8 which is way too many, the kids can't learn them all in one lesson" They gave some examples of which lessons and we were like "But those were the things the kids were asking us in the playground the other day and they seemed so fluent." To which the teachers replied "Now they can use them fluently, but they couldn't do it in the first class". And the teachers were genuinely worried by this! It's exactly the same problem as yesterday.

Now I'm hoping I'm correct here in thinking that this is quite normal. Judging from your feedback on the blog and all my experience I think students shouldn't "get" everything in the first lesson. If they did, doesn't this just mean the lesson was too easy? Students should understand what all the words mean, but they shouldn't be expected to remember them all after 45 minutes. It takes several listens of the song over several days to fully make the language a part of your knowledge that you can't forget. Well, in any case I'm the boss today so what I say goes! If we find in the research that I'm wrong then fair enough I'll learn for the future!

So I asked the teachers how many Chinese characters kids learn in one lesson. The answer was 8! Aha, the magic number. Of course some kids are faster and some are slower, but in general one sentence/question plus a good mix of easy words, middle level words and challenging words which total around 8 is usually the best for an "average" student. I then asked if the kids could do all the Chinese characters after the one lesson. "Of course not" they said, "We have to keep doing them for several weeks". Da dah! Light bulbs going off everywhere.... except for some of the teachers they weren't! Luckily the ones who are actually doing GE already seemed very happy with making this connection!

They said it takes around 3 to 5 lessons for the GE language to sink in, which is cool and will improve as the teachers get more practice. This doesn't mean 3 lesson per theme though, it's like:

Class1: Teach Lesson 1
Next class: Review lesson 1, teach lesson 2
Next class: Review lesson 1 & 2, teach lesson 3
Next class: Review lessons 1,2,3, teach lesson 4
Next class: Lesson 1 materials are now all remembered, so review lessons 2,3,4, teach lesson 5. etc.


Otherwise most of the themes were providing no other problems:

- What are you doing? and Harry Potter they said was great, which surprised me as many teachers have a problem teaching that theme (hence the new Eat! Drink! Dance! theme) but here they said it was easy!

- The colour song they said the kids were wanting better gestures than just pointing at colours. That's good to hear, although I don't have any ideas myself! Any suggestions from the blog readers?

- Where are you from? a similar thing. I'd told them not to do gestures otherwise you get all sorts of stereotypes coming out, but the kids were wanting to do some sort of movement. Without minicards or picture cards I'm still working on this! Any ideas? Although actually I was surprised that they were able to do this theme at all. Our test group is first grade and in many countries the concept of a "country" isn't something the kids understand until much later. I was expecting this lesson to fail and take it out for next year. But here they said the kids all know what a country is and knew of many of them in the song! In first grade! Cool.

- How are you? - they were saying that however much they reviewed the kids still couldn't say "tired" correctly. We had a listen and the kids were saying it correctly, it was the teachers who were wrong! So we might need to do some variance training for them in the future where they learn to distinguish which mistakes are acceptable (e.g. especially ones native speakers make) and which ones are not (i.e. mis-pronunciations that only another Chinese speaker could understand)

- Left & Right. Surprisingly this lesson had the biggest problems, especially with the Mr Bump game. The teachers were worried sick that the kids would hurt themselves and were insisting that I let them take the chairs out of the class so the kids wouldn't hit them. But they couldn't understand that this is in fact one of the safest games ever! After lots of talking it came down to the kids not trusting their partners to give them correct instructions. Also they were worried some kids would purposely ram their friends into the furniture!

I think most of you are probably laughing at this. But the aim of this game isn't just the English, it's fostering trust and the caring of the blindfolded person, very important class building skills. But it almost seemed as if these qualities were missing from the kids here. Looking around it also seemed they were missing from the teachers.


Although many of them were friends, there was a certain lack of teamship about them. I asked them if they'd done the "fall over and let your partner catch you exercise" before. They'd never even heard of it. So naturally I got them to do it!

They were really, really hesitant and untrusting of each other! So I got them to do it one at a time rather than en masse. There's a reason this activity has become so popular, it's because it works. The rush you get from doing it, and the automatic bond it creates between two people is amazing to see. You really could feel a difference in the room.

And the Mr Bump game is chosen to bring out this in the kids. Everything is there for a reason!


- How do you say ... in English? They hadn't quite got the hang of this lesson, which is quite common. Although one new teacher did say "Yes, when the random words appear how can the kids read what it is, there are no words written down". Oh dear, looks like we need to review what Genki English is - the speaking and listening part of the course! The words are just there to help the teachers, they mustn't be read, especially when they've only done half the phonics course so far.

Anyway, after a couple of hours of this I felt a lot more relaxed because the only real problem, of "too many words", isn't a problem at all and they were fine with activities for all the themes now. So that makes it a lot easier for me to make up the next set of lesson plans for them!

Then before lunch we had one of the teachers demo one of the high level phonics lessons. With the exception of the pronunciation, which we can fix by using computers, she did a really excellent job, easily as good as any teacher in the UK.

Part two coming tomorrow!











April 2nd 2009 - CD9 Games in Action
Today was the first of 2 days follow up teacher training from the week's training we did in December. Half is me for the listening and speaking and half is the phonics programme for reading and writing.


After another address to the school assembly (where the kids had just been doing their morning exercises!) and setting up it was off we went....

Superhero


We had some new teachers so to review rule number 1 "I can do it!" it was into the new Superhero song. That worked a treat! I stressed about using the software more to get the pronunciation right and they loved it.

But when I came to ask "Can you fly?" all the teachers said "no". Ahhhh. So it was into a speech about thinking outside the box and about how we're not just teaching English, it's the life skills that the future leaders of China, who we are now educating, are going to need. With a very Genki translator to help out they started getting all exciting again.

The line I always use is "Well I was in Singapore the other day, and I know I didn't walk to Beijing....."


Imagination?

We've also had some problems with some teachers deciding on their own to not do any games. It seems to be because they are either a)a bit traditional or b) a little scared, and don't want kids running around too much as they feel they would be out of control. Fighting the traditional "children should be seen and not heard" and "the teacher is the only one who should talk" is still a problem in many places.

So for the first game today I wanted to do something that doesn't have the kids running around too much, so did the "design your own superhero, draw a picture, pick a name and tell us what they can do" activity. They did great with it with some cool stuff - "change into" was a popular request. "I can change into an apple, a helicopter and a computer!".

So I asked if they could do it with their classes and they all said "no!". What?? OK, so I asked why and the first grade teachers, yes first grade, said "our children don't have any imagination". Ah dear. Sometimes kids' worst enemies are their teachers! It's not the kids who are suffering from a lack of imagination, it's the adults! But luckily I have a secret weapon in the form of Flossy's Imagination Sheets video which I'm going to show them tomorrow, that is going to knock their socks off when they see what kids can really do!



(I still can't get YouTube here so I hope this video came up OK!)


Can you speak?

Because they've only been teaching 20 Genki English themes so far, one thing I need to do this week is to show them how future themes link up and link in with each other so effectively we are teaching "grammar" it's just that we don't call it grammar.


So I did the Can you speak...? song to link in with the "I can..." of the superhero song. Again they really loved it.

One of the things they do in the Chinese textbooks, which is quite cool, is to use the Chinese flag to introduce colours (red and yellow), shapes (stars!) and numbers (how many stars are there?). There's a lot of info in the Can you speak...? picture cards, and usually I just use the rough quantity of the flags to show how useful English is because you can use it in so many places. But we realised today that it's also great to teach colours, shapes, numbers etc. as some of the flags are pretty amazing.

Then I wanted to do a real genki active game. Luckily last night Sara sent in some amazing games to use with this theme. (They're at the end of the Can you speak...? page). We haven't put any budgets in for printing cards etc. in the classes yet so for now, and just because they were teachers, I just got them to write down one language each on a piece of paper.

Then...

1. Get in a circle.
2. Hold up your card.
3. The rule is you can't move your heads or eyes. You've got to be still! (Cue lots of laughing!)
4. Teacher says "Can you speak German?"
5. Everyone says "3, 2, 1, Jump!"
6. You jump to face and point to where you think someone who has a German card is.
7. You either say "German" or "I can speak German" as you point.
8. The German person then picks another language and asks "Can you speak....?"
9. Repeat from step 5.

As you can hopefully see from the video below it was a huge hit!


(I'm trying a new video service today, does this come up OK?)

Along with my rough camera footage, we've also had a professional TV guy filming everything so I'll try and get as much video into the owners club as I can when I get time to edit it up.


Phonics -> Reading

Then for the final hour in the morning it was a review of the phonics lessons they've been doing, just to get the new people on board. The programme they've introduced is working really well, with a brilliantly designed lesson plan that the teachers are really mastering. I'll see if I can get more online for you because I can highly recommend it!

Then after lunch the Dr from the UK introduced the next phonics programme. The lesson still looks good but the jump to reading means that there is a heck of a lot of vocab the kids will need to pick up on.

The main thrill with phonics is when kids can look at a strange mash of symbols which they don't understand, then sound it out and suddenly realise "oh, that says .... !!!" That's what spurs them on so much. Of course if they haven't heard the word before then it doesn't work.

Just looking at the amount of content in this new phonics course, which was designed for kids in the UK, we're either going to have to ramp up Genki English so they cover many, many more themes much more quickly or introduce some type of extensive listening course. But anyway, that's what we're researching so we'll see how things go.

Then it was time for me to do some more Genki stuff in the final hour.

Winter Clothes & Two Hour Lesson Plans


Tomorrow I've got lots of feedback and in depth reporting I need them to do, so I kept things pretty light and fun for the last hour today. You know I should market Genki English as an adult course because they get so much enjoyment out of it when they become students learning English with GE!

So we did Baby Monkey's Clothes and they loved the opera bits!

As they have two hours per Genki English theme then I wanted to introduce the "2 hour lesson plan" It's very simple, you just do the one hour lesson plan as usual, then in lesson two you review the song and game for 15-20 minutes, then introduce a follow up activity using the same English for example the Picture Book or Imagination worksheet or even another game. As we are needing more listening and vocab exposure then I went for the first option and they loved them.

Pronouns & Dinosaurs

Then I wanted to introduce the pronouns song. Many of these words are introduced in phonics courses as "tricky words" or "sight words" or "irregular words" and it's important that the kids have been exposed to them in aural form before seeing the written word. Using the pronouns song we can also show how mixing two themes together can make the knowledge of 8 sentences in one theme i.e. I'm hungry etc. suddenly multiply into 64 brand new sentences. In the future I'll also be adding "was" and "will be" themes so you'll be able to say things like "I was hungry, now I'm tired, later I'll be thirsty" type constructions.

And we played the I am a dinosaur game, which they loved. Again this should be an adult course not just for kids!

Then we did the Superhero song again to finish on a high note.


So a very nice and very easy day. I was a bit worried about the lack of imagination, and the few new teachers who were saying things like "oh, that's too hard" (the difference between the teachers who'd been trained before and had been teaching GE and those that hadn't is amazing in their views of what can be achieved) but for most of the teachers we easily got over that and they were great.

So then it was out for more gorgeous Chinese food, this time dumplings. And we also heard that there's a new "learn English in 8 days" programme out here, which will be great to implement if it's really true!




April 1st 2009 - What happens when you do GE everyday?
We were walked into the school today by another marching band procession, they really do like these big welcomes!



Then we were doing evaluation sessions, watching and commenting on two Genki English and two phonics lessons by two teachers who we'd trained in December. As expected they were really, really good! As they were so good we did think for a minute they might have cheated and might be "teaching" a lesson they've already done (that's how demo classes work in Japan) but checking the kids proved that were indeed doing it for the first time, which was great.

As a teacher it's often difficult to evaluate your own classes, it takes an outside view to see how things are going, schools should pay us to evaluate lessons, because there were a couple of big things that needed picking up on!

The first was that although the kids were copying the pronunciation from the software perfectly, and could answer questions perfectly, when they came to shout out things en masse they added a "aaaaa" to the end of everything. So we had Yesaaaa, leftaaa, dogsaaaa, likeaaa, etc. etc. The worst thing was that nobody had picked up on this, mainly because the adults couldn't hear it themselves.

The other problem is that the teachers were spending far too long drilling the words and sentences before moving on to the song. Their excuse was that they didn't want to move on until the kids "knew" all the words. It was a very bad remnant of the old rote ways of learning and the kids were looking really bored! They did, of course, pick up when they were doing the song. But the song isn't just an easy way to remember the words or an easy way to review next time, it's also where the kids are getting the repetition and beginning to memorise the language. If you really feel you need to drill, drill the song, the kids will get it much quicker!

One teacher even missed out the game, saying it was too difficult with 40 kids. Photos of the 100+ kid classes in other countries, plus the next teacher doing really well with the game, got her on board. The class suffered at the end from the lack of adrenaline and speaking practice from having no game though.

Apart from this they were world class lessons and the results were also world class.

The proof of the pudding

In the playground of course all the kids crowded round us. So naturally we starting chatting by saying hello and asking their names. The older kids, who do the old English course, did the usual thing of looking at their friends, turning away, being shy, giggling then running off. The 1st graders, the Genki English & Phonics kids, however were answering us straight away. We didn't have to ask the questions twice, they could answer straight off in perfect English accents. So then we asked their ages, the older kids again just looked blank but the younger kids had the spark of recognition in their eyes, started counting the numbers then as calm as anything told us their ages. Then they started asking us questions "Where are you from?" when I answered they couldn't hear, so one girl cupped her hand to her ear, copying what we'd taught her teacher to do and said "sorry?" Of course the real proof is with the kids and the difference between the genki and non-genki kids was like night and day. What a huge difference.

As I always say it's not the English as such, that's easy, but it's the attitude that makes the difference. These kids weren't fussed by English, they were just rounding up what they knew so as to say what they wanted to say. After the lesson when we asked the teacher to ask the kids if they enjoyed the class, instead of Chinese she just translated it into easy English and asked "Do you like Genki English?". Some classes would never make that kind of a jump from "Do you like carrots?" etc.



Fresh veg for school lunch!

Anyway, here are my notes from Sunny's and Rain's (yes these are their names!) lessons:

Sunny's Phonics:

- check "z" and "k" sounds
- Need to video her doing model storytelling lessons!
- Using the computer for phonics sounds was very good
- Very professional correction of kids' mistakes
- Very confident with computer, using it as a natural tool.
- Good that they had a mixture of kids getting things right and wrong (proves it wasn't a set up class!)
- Kids at the front can't see the board
- Made herself tall and small, using different heights during the lesson
- Used Genki English phrases (asking names, "Can you do it?" ) kids code switched from Chinese effortless, only needed asking once.
- Students need something to rest on during writing practice (not their knees!)
- Very good at keeping the kids' interest even with loud music and races going on outside
- "He" and "She" not "hey" and "shey"


Phonics "tricky words" from the tricky hat
- Need a gap in the middle of the kids so can check ones in the middle, not just the kids on the edges.
- Mistakes the kids were making were "good" mistakes e.g. "chig" instead of "chick" shows they were really listening even if they hadn't quite mastered all the sounds yet.


Sunny's Genki Class

- Warm up - perfect. Kids answered quickly and with prefect pronunciation.
- Kids answered straight away, no hesitation
- No problem with understanding "How are you?" vs. "How old are you?"
- When kids made mistakes other kids corrected them, (in a fun way.)
- Kids didn't just go for the "easy answer" e.g. answering "It's a beautiful day!"
- Not all the kids could do everything (which showed they were learning in this lesson, not just reviewing)


- Lines quiz - did it with 6 kids at the front (different kids each day) and other kids checking the answers (to save time)
- Teacher needs to look at the lesson plan during lines quiz to make sure all previous topics are covered.
- I need to write a praising words song because these kids were so good!
- Kids laughed (big smiles) and joked when introducing words, but sat up straight and went quiet when teacher counted to 3!



- Do the kids laugh so much in normal lessons? They were loving it!
- Use the keyboard on the computer to activate each word, rather than the (inaccurate) mouse.
- Perfect pronunciation when using the software
- Teacher asked the kids what gestures to do, good
- Asked the kids what meaning of new words was
- "Lizard" pronunciation not perfect, but OK for now
- Ah, she picked up on this and went back and spent more time on it, good.
- Kept good pace with loud parts, soft parts
- Corrects their mistakes very well and positively
- Code switching no problem
- Watch for "s" sound becoming "yesaaa"
- Don't point at the written words on the software, always point at the pictures
- Kids get bored with too much repetition of the words, move into the song much earlier
- Chinese kids seem to really like goldfish!
- Should concentrate on the harder words, words the kids have got can be moved on from.
- Move on to the song already!
- First time through kids didn't get the mini lesson, so it was good that she did it again
- Teacher sat down during mini lesson so kids were focussed on the screen
- Too much bass on the sound system
- Song first time wasn't too good.
- Much better second time
- Need applause at the end of songs!
- Used the computer software game (good) but at the expense of the classroom game (bad)
- Should get kids to come and touch the screen rather than just shout out the answers.
- Had a tendency to ask the same kids each time
- Finishing on more drilling left the lesson on a low note, should have finished with the game!


Rain's Phonics Class (duplicated items removed)

- Leftaaa, rightaaaa, jumpaaaaa in warm up
- needs more blending
- missed the phonics story
- some kids can blend, but a few adding "a" to the end
- didn't use the computer for pronunciation
- Other than that very good.


Rain's Genki Class

- Jumpaaa, leftaa, rightaa etc. - bad!
- Did the gesture and got the kids to say the words, good
- With "how old" the kids were counting with Chinese hand gestures (minor point)
- When asking a question kids should give just one answer, not recite all the ones from the song!
- Be careful, the computer sound was "dogs" but the homemade picture cards was "dog" - potential confusion
- Warm up song was perfect
- Pronunciation was very good when repeating after the computer, after the teacher not so much
- Need more computer!
- Be careful of using grammar technical terms
- Need to move to the new song much more quickly, some kids were falling asleep with all the drilling!


- Excitement came back with song then game, they are much more fun and much more effective!



Overall they were really excellent, and better than 90% of the beginner teachers I work with. Excellent teaching skills in general. Just need to get rid of the rote learning completely and spend more time on songs and games (this will impress the parents more as well). Kids don't need to remember all the words in one lesson, that's what reviews in future lessons are for.

We asked why they drilled so much and they said it was because if the kids went home and couldn't remember all the words they had done that day the parents complained. Parent education would be the best thing here, but if they have to do it, then just use the songs to drill the words, it's much quicker and much more fun! Then use the games in follow up lessons to make sure the kids can really use the English.





Wow, that was a lot, but it was so, so good to see the kids doing so well. They really were amazing and in only a few weeks of teaching. Just imagine what they are going to be like in a couple of months' time! Yesterday's April fool may have been about Japan making English an official language, but in China they won't need to as the kids will all be fluent if they go on at this rate!

Then it was out for the hottest Chinese food you could imagine!







April 1st 2009 - Japan to make English Official Language
Wow, this is very exciting news in today's Japanese press:

"After months of speculation, Tokyo this morning declared that English would indeed become an official language of Japan. Prime Minister Taro Aso gave reasons for the decision in a press conference late last night "Due to the economic competition from India and China, as well as the US and European Union, and to protect and promote a strong national Japanese identity we have decided that we should proceed with this decision."

The news would mean law courts, official documents and examinations would all be made available in English. Every Japanese citizen would also be required to have a functional communicative ability in the language. Although surprisingly this stipulation won't apply to foreign nationals resident in Japan. Due to the Japanese language merely enjoying a de facto status in Japanese law, English would in fact become the only official language in the land.

Given Japan's past in English education, critics have been quick to dismiss the new plan, even with huge pay rises promised for Japan's 250,000 foreign and domestic English language teachers. Early this morning an unnamed government official exclaimed that "this is something that we will achieve. Given innovative new teaching methods such as Phonics and Genki English we believe we can indeed have every citizen in Japan fluent in English in one year's time, by April 1st 2010."






Click here for my diary January - March 2009
Click here for my diary September - December 2008
Click here for my diary April - August 2008
Click here for my diary January - March 2008
Click here for my diary November - December 2007
Click here for my diary September - October 2007
Click here for my diary July, August 2007
Click here for my Diary April, May, June 2007

Click here for my Diary January - March 2007
Click here for my Diary August - December 2006

Click here for my Diary March - July 2006

Click here for my Diary January - March 2006
Click here for my Diary October 2005 - December 2005

Click here for my Diary April 2005 - October 2005

Click here for my Diary July 2004 - Apr 2005

Click here for my Diary Jan - June 2004

Click here for my Diary June - December 2003

Click here for Richard's Diary Jan-May 2003
Click here for Richard's Diary 2002!


Sign up to get my top tips, games & hints via email!



Copyright (C) 1999/2019 by Richard Graham www.GenkiEnglish.com

@